Where To Hook Up With Sexy Girls In Miami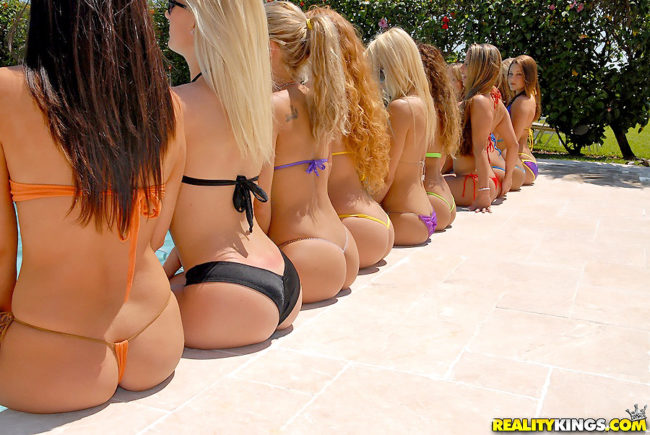 There are plenty of places where you can hook up with sexy girls in Miami if you have a little game, a little money, or better yet a little bit of both. This post will help single men figure out the bachelor nightlife here and hopefully give you the best shot of getting laid that you can get.
While we did just say bachelor nightlife this is a 24/7 party town so you definitely do not need to wait until the sun is down to attempt to hook up with hot girls in Miami for sex right after you meet them. South Beach is always poppin' and you can always find places to try and pick up women in your area.
There are so many sexy girls living here, but don't fool yourself into thinking this will be easy. There is also a ton of competition from hot guys and fat wallets. Many consider this a money town, the girls here aren't all prostitutes by any means but let's just say they know their worth.
Don't expect to go pick up sexy Miami girls at South Beach by offering them a meal off the dollar menu. The hottest girls are going to make you work for it, and they are likely going to make you spend for it as well.
On top of mentioning nightclubs, bars and places to try and meet beautiful women during the day we will also discuss some other stuff that guys interested in bachelor nightlife may want to learn about. Like watching sexy local girls dancing naked at the best topless strip clubs around town, or the best adult stores to buy sex toys.
This local sex guide will even mention the best way to hook up with girls online for those who want to skip the long lines, expensive prices, and stuck up attitude of many of the women you find at the nightclubs here.
Overall though you should have a great time with so many sexy Latina girls and hot Caribbean women to party with.
Sexy Girls At Miami Hook Up Bars
You can visit these clubs and hook up bars to find slutty Miami girls for sex:
This post is mostly going to revolve around trying to pick up girls for sex around South Beach. Why? Because that is where the sexiest Miami girls are going to be and that is what this post is all about.
This is also an extremely expensive area so if you are an out of towner good luck finding a decent deal on a hotel. You also are going to need quite a big roll if you want to go party at the bars or clubs here, but you probably already knew that.
Ocean Drive and Collins Avenue would be two of the main roads where you can find the trendiest clubs and the most sexy Miami girls to hook up with. You can walk around South Beach almost any time day or night and expect to see extremely hot women in bikinis or sexy club wear.
If all you care about is hooking up with the hottest girls definitely do your partying here. There are also some popular cougar bars in Miami to meet older women like Blue Martini Brickell and Seaspice. Bars are better for guys who want to pick up local girls by using their conversational skills, while the clubs are a completely different ball game.
The music is way too loud for you to go over and ask them to tell you about themselves, you need to be able to seduce them with dancing and body language. Figure out which skills suit you best and spend your time in the right venues.
Hot Women In Bikinis
Of course you can find hot women at South Beach, plus other beaches like Lummus Park. There is even a nude beach in Miami to see sexy topless girls at Haulover Park.
Plus you have more options to meet sexy girls at some of these bars and pools that are open throughout the day:
If you don't have the budget to pay high entry fees and buy $20 cocktails just walk around South Beach and Ocean Drive. We also want to share a quick day game tip, when you go pick up a girl on the street introduce yourself and then ask her out.
That doesn't mean saying 'hey, well, umm, maybe sometime we could go hang out together or something.' Sexy Miami girls are going to want you to be way more direct then that.
You will have a much better chance of seeing her again by asking her to go with you to a specific venue at a specific time on a specific day. 'Have you been to bar x before? No? Give me your number and I'll take you there on Wednesday at 9.'
Be confident, lead the way, and you will be shocked at how much better you do at avoiding flakes and getting beautiful women to actually meet you. One thing is for sure, guys in Chicago or Charlotte would kill for the chance to see so many hot booties in thongs as you can see here each weekend.
Sexy Topless Girls At Strip Clubs
Admittedly this section isn't going to help you much with hooking up with sexy Miami girls, but you can see some fine pieces of ass at the topless strip clubs around town that is for sure. Don't expect to be having sex in the VIP, just use them for the eye candy that they offer.
Some of the best right now are:
Playmates Club – 3875 Shipping Ave
Tootsies Cabaret – 150 NW 183rd St
Scarlett's Cabaret – 2920 SW 30th Ave
Gold Rush Cabaret – 7770 Biscayne Blvd
But there are plenty of other options and it is really hard to predict which will have the hottest ladies on the night you want to visit. You can also find some awesome titty bars in Tampa Bay.
Sex Toys At Adult Stores
Again, not a great place to meet girls to hook up with but buying sex toys at Miami's adult stores can definitely spice up your bedroom experiences. Plus if you get the right sex toys and know how to use them properly it will help you get those hot girls to visit you again and again.
Some good adult stores are:
But we would advise you to shop around and price compare online. It is pretty common for sex shops to have a huge markup, you should easily be able to find cheaper delivery by searching around on the internet.
If you want to get really kinky we have also covered the best swingers clubs and ts bars in town but they might not be the right place for this local sex guide.
Meet Slutty Girls Near You Online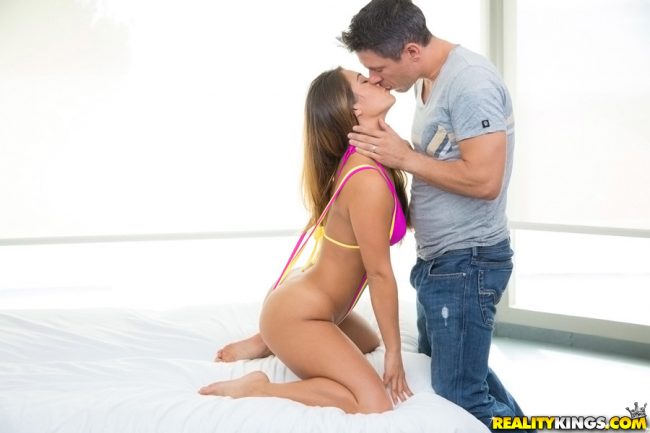 Guys who want to find hot girls for sex in Miami have a lot of options, but as we said earlier this is not the easiest place to get laid. There is a very materialistic culture here, plus looks and status play a big time role in how a guy will do.
An average looking Joe walking up to one of the trendiest clubs in South Beach with no connections is going to have a hard time getting in. At best he will have to stand in line for a really long time, and often times they may even try to make you buy a bottle or get VIP to enter.
Ya, that's not cool, but at the end of the day there isn't really anything you can do. If you want to hook up with sexy Miami girls the clubs are the most likely place to find them, but they are also a pretty difficult environment.
You know what isn't a difficult environment? Adult Friend Finder. This hook up site has been in business for close to two decades and they have been helping people meet for casual sex in your area the whole time.
This isn't the site you use to go looking for your wife, though you never really know how it will play out in the end. This site is all about meeting girls for sex in Miami without putting up with the pretentious nonsense that often comes with it.
No hoping a doorman will let you in, no $30 vodka sodas, just sit at home and message as many sexy girls as you can find on the site and see who is ready to hook up. Adult Friend Finder is a great way to skip through the annoying parts of searching for hook ups and getting right down to the sex without wasting a ton of time or money to do so.
We aren't going to claim it is the best option for every guy, some of you will prefer the clubs or walking up and down South Beach for long hours. But these days many guys have started to figure out that using the internet to get things going faster ends up with more women in their bed, and at the end of the day that is really all that matters.
Now you know about your best options for where to hook up with sexy girls in Miami, good luck and hopefully it works out well for you.