Where To Hook Up With Sexy Girls in Tenerife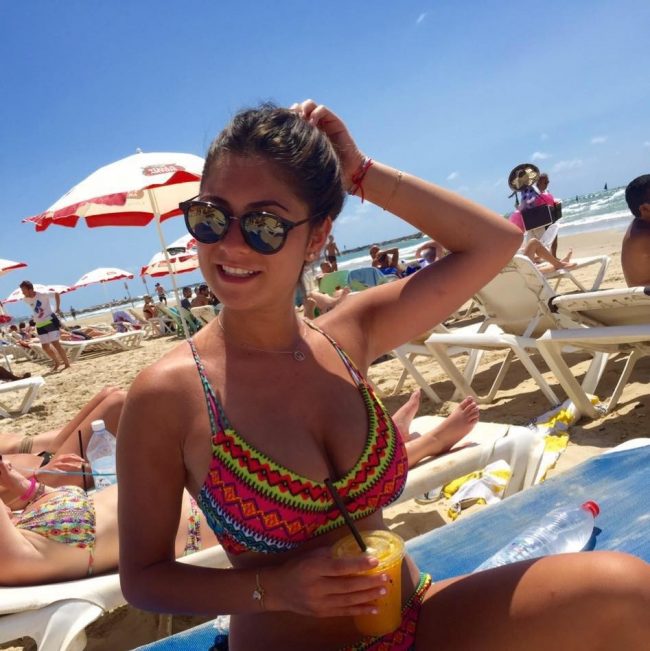 In this post about hooking up with hot girls in Tenerife for sex or dating you will learn what a single guy needs to know to get laid here. There are some clubs around the Canary Islands to try and hook up with women who are enjoying a vacation.
This is definitely not one of the better European party beach destinations  for guys who only care about having a lot of sex but you can still have some fun here. Even though the Canary Islands get a lot of tourists many of them are older.
You don't see a huge younger crowd though during the summer months the nightlife does get a little more lively. Overall this is probably not a great vacation spot for a single guy who only wants to have lots of casual sex with Tenerife girls but it can be a fun place to visit.
Sexy Girls At Tenerife Hook Up Bars
Girls in this country are known to be very hard to hook up with quickly and the local and sexy girls in Tenerife might be even harder. If you are only on a quick trip then you are definitely going to want to hit on other tourists.
They will be the ones at the beach in the skimpy bikini or the sexy ladies of the night. Any time a girl is on a vacation she is going to be a whole lot more likely to become slutty and hook up quickly.
Some of the best nightlife here is in Playa de las Americas at the southern tip of the island. If you want to party in the best nightlife district in Tenerife to meet girls for sex go to hook up bars and clubs such as:
All you need to do is look for the giant Veronicas 1 sign and head to any pick up bar or club that looks to have good ratios. This is a popular town for British tourists to visit.
For nightlife in Santa Cruz, Tenerife you could go to bars and clubs like:
Though this city generally has an older crowd. In Los Cristianos you can head to the San Telmo nightlife district like Casablanca Disco Bar.
For Puerto de la Cruz the nightlife district is on Avenida Generalísimo like Blanco Bar or the Mansion. Really though the best area for nightlife and to search for fast sex on the island will be around Veronica 1 on Playa de las Americas. This isn't like Ibiza or Majorca where there is a trendy club around every corner.
Look, most men don't understand the amount of effort it takes to pick up sexy girls in the Tenerife nightlife. When was the last time you only approached one girl and were hooking up with her a few hours later?
It can happen, but you usually won't find a slut that quickly. You need to be approaching a ton of women just to find the one who is ready for casual sex right now.
Girls are more emotional and impulsive than guys are. They can go out planning to only chat with their friends, then their mood could change for whatever reason and all of a sudden they are ready to have sex with the next cute guy who says hello or asks them to dance.
Use this to your advantage, think about it like baseball, not like a guy kicking extra points. You aren't going to make it work on 95% of your kicks, expect to strike out a whole lot. But the more times you step up to the plate the more times you can smash it over the wall.
If you do meet a sexy Tenerife girl you like and want to take her on a day date then visit the Siam Water Park which can be really fun. There is a huge Carnaval festival here every year at the beginning of March so you may want to try to plan your trip during that time. Or just head out during the summer.
Since there are many volcanoes on the island you find some really unique beaches with either black sand or black rocks. You can try to meet slutty Tenerife girls that aren't hookers on Adult Friend Finder. Spain is one of the best countries in the world for that hook up site with thousands of active female users.
Good luck hooking up with hot girls in Tenerife for sex or a serious relationship.