Finding Girls For Sex In Bucharest, Romania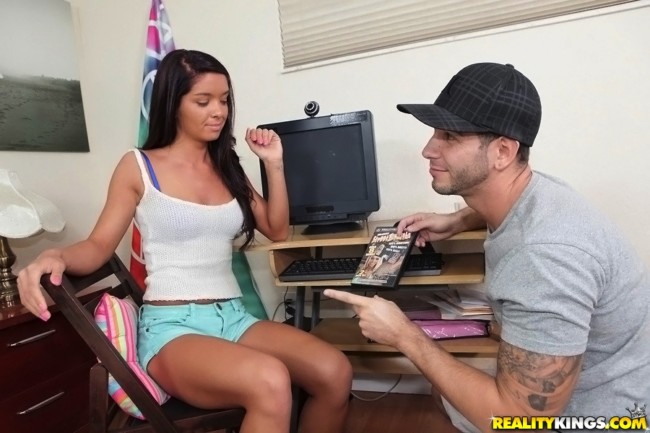 Anyone that has mongered in Europe knows that you will see many Romanian girls working at the best German FKK's or other brothels. Don't worry, there are still enough left over that finding girls for sex in Bucharest won't be too hard.
There is not a huge pay for play sex scene here, but we will tell you about some of the best ways to find prostitutes currently. Plus we have lots of info on what it is like trying to pick up non pro girls for you.
Some guys will tell you to be careful when paying for sex in Bucharest. There are many 'gypsies' around that will cause nothing but trouble.
If you are an experienced monger you should be fine, just stay on guard and don't make any mistakes with them. You can find cheap sex in Bucharest, or you can find high class escorts as well.
Lets get the prostitution out of the way first because it isn't very long, then we will focus on how to meet single girls in town.
Pay For Play Sex In Bucharest
There are a few main ways to find prostitutes as this Bucharest sex guide will detail. The best way is to meet escorts online on sites like Publi24 or Anunturi.
You are going to need to know the local language, or find someone to help you out. This is definitely the best way to find the hottest prostitutes in Bucharest.
Of course any time you meet hookers online there are some things you need to worry about. Most often it will be that the call girl uses fake pictures and isn't near as hot when she shows up.
But remember prostitution is not legal here so you need to be careful when using Bucharest escort services. Those sites listed above are pretty reliable, but if something feels off give it a pass.
If you want to find cheap sex in Bucharest look for the gypsy prostitutes that everyone warns you about. They often hang out in an area called Ferentari which has a pretty bad reputation.
You may also see them on the streets in front of nice hotels like the Ramada. Erotic sex massage is pretty common here, but sometimes it will just end with a handjob happy ending.
Some places won't even go that far. You can get a massage from a fully naked girl, but no happy ending ever comes. If you are looking for a full on erotic sex massage in Bucharest head to VIP Zone which is located near Cismigiu Park.
You can also try Natasha Secret Massage, or over on Virgiliu Street there is a massage parlor that gives happy endings. It is pretty obvious when you enter that extra services will be provided.
Meeting & Dating Bucharest Girls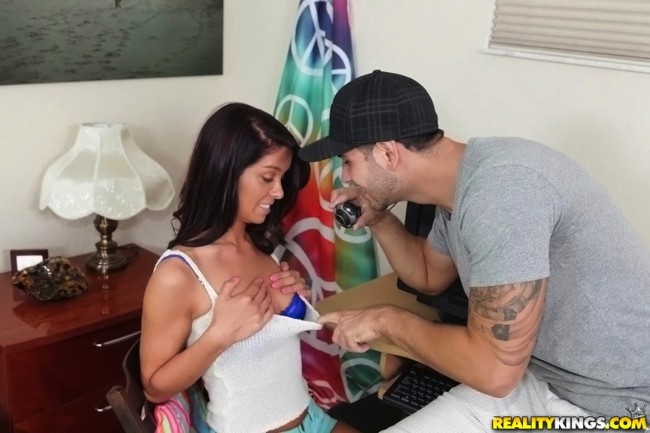 Before we get into specific spots to meet single girls in Bucharest lets talk about them for a bit. The pay for play sex topic is over, now we are on to meeting 'good girls' that you don't have to pay.
We will do some generalizing, of course every single girl won't fit the cookie cutter image we are about to portray, but many will. Looks vary, but there are definitely lots of attractive girls here.
They have a tan or olive color skin and most have dark hair. You don't see as many fat ones walking around as you do in some places like the US.
If you want to go out and party to meet single girls in the Bucharest nightlife then you should stay in the 'Old City' area where much of the nightlife is. Remember to book a condo off AirBnb, girls are more likely to go back to your apartment than to your hotel.
With that said girls here are very image conscious and the peer pressure from their friends is strong. We don't mean like pressuring them to do drugs, we mean like they will get dirty looks if talking to a stranger, even at a night club.
You need to do your best to target single girls that aren't in a group. That is why day game may actually be better here. At night they will all be out in a group and it won't be very efficient to approach them.
But during the day you might be able to catch them out by themselves. That way when you approach a Bucharest girl she won't feel her friends sneering at her.
Also you need to be persistent inviting them back to your place. Don't just give up because she doesn't want to go with you after the first invitation.
Continue to hang out with her for a bit, then ask again. If she says no again wait 15 minutes and try again. If she is sticking around after you have asked her she has some interest even if she is saying no.
Where To Meet Bucharest Girls During The Day
Day game will be one of your best resources here so take advantage of it. Don't put it all on the nightlife or you are going to be disappointed most likely.
Your goal is to get as many numbers as you can during the day, and then try to get them on dates as quickly as you can. If you see a pretty girl ask her if she speaks English and pretend to have some dumb touristy question.
If she responds kindly you have a great shot. You will definitely get blown off from time to time but just keep up with it.
Malls are always great spots for day game so head to Mega Mall, Bucuresti Mall, or Baneasa Shopping City.
Meeting Girls In The Bucharest Nightlife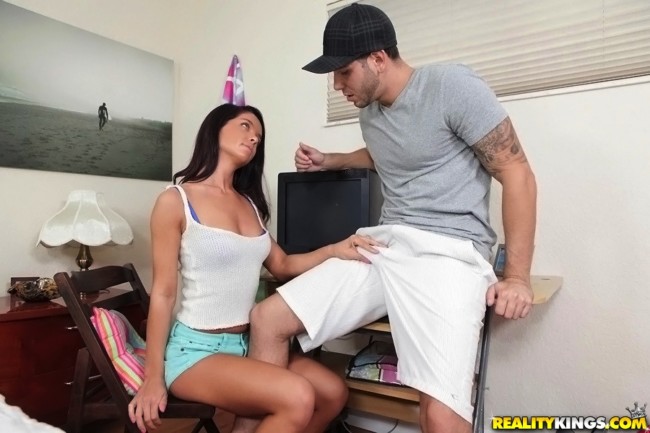 There are better cities for nightlife in Europe and lots of guys complain about bad ratios at the bars or clubs. Maybe it is because so many sexy Romanian girls are hooking in other countries?
You need to pick out the girls you like and watch them from a distance. Wait for a good spot to go up to them when they have strayed away from their friends or when their friends are distracted.
The cheesy dude by the ladies restroom might actually be doing the nightlife here the right way. Have a quick chat and try to get their number quickly before their friends cockblock you.
Another thing that is common here is the most attractive girls showing interest in you just to get some free drinks. Be on the lookout for this.
The nightlife isn't all bad though, some good clubs you can hit up are Mojo Music, Control, or Players Club. What about spots to take your date in Bucharest?
There are lots of really nice wine bars here, wine bars that she probably can't afford to visit often. So some good date spots would be Dionyso's, Abel's, or Bruno Wine Bar.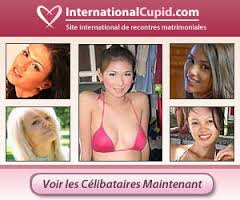 Good Luck Finding Sex In Bucharest
Online dating isn't great here but its not terrible either. You can try out Tinder, or maybe you can meet hot Bucharest girls seeking foreign men on International Cupid.
Another solid option would be to try your luck on Adult Friend Finder. It is very popular throughout Europe and you should be able to find some horny and freaky Romanian girls interested in foreign men using it.
Things may be done a little differently here but you still have plenty of options for finding girls for sex in Bucharest. For more good easy spots to get laid check out this eBook.