Finding Girls For Sex In Baguio City, Philippines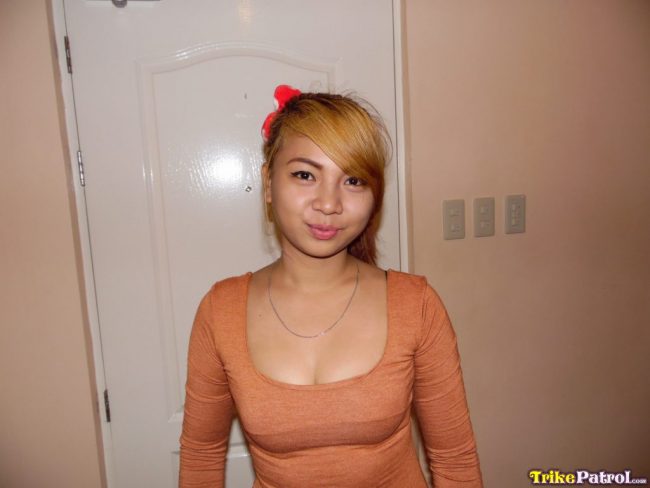 Thanks for checking out or guide to finding girls for sex in Baguio City, Philippines. Most foreign men consider this country to be a pussy paradise, how does this smaller town stack up?
Well if all you want to do is pay hookers and experience a vibrant nightlife there are better towns for sure. If you are on a smash trip and just want to get laid relentlessly then you really have no reason to come here.
Not to say you can't meet girls for sex in Baguio, just that it won't be quite as easy. It is all relative though, you will get it in a lot easier here than you likely would in your home town.
There isn't a lot of mongering to choose from. There are some KTV style girly bars, an erotic massage spa, and you can meet hookers online.
For non pro girls the nightlife is really lacking but if you use the best dating site in the Philippines you will have plenty of dates. Lets start off with the limited mongering before we get into the non pro girls.
Paying For Sex In Baguio
There really are not many options to talk about in this Baguio sex guide. In the city itself you can find some KTV style girly bars like Club Myles and Angels but they are nothing special.
You will need to pay 2k to get into the VIP room and the girls will always be pushing you to buy them 350 peso ladies drinks as well. And as is usual in a KTV sex is not guaranteed and shouldn't be expected. You get around 50 pesos per $1 USD at the time of writing.
It is more likely that you can get their number to hook up back at your hotel room after their shift. Paying 2k+ to get a hookers number isn't always the best investment.
The better Baguio girly bars are located on McArthur Highway. Ask for bars like:
Silip Bar
Red District KTV
Rolex KTV
TxtMho KTV
Phoenix Bar
At these Baguio girly bars sex is far more likely, at some they even give you a condom though you should bring your own because they charge you 100 if you use theirs. The prices are a bit cheaper as well, the VIP rooms cost 1500 and you need to tip the girl 1500-2k for sex.
If you enjoy your time with her get her number and again try to set up a meet after her shift. There is also an erotic massage spa in Baguio for happy endings called Majestic Massage.
You can get a handjob happy ending from most girls and if you tip enough some might offer a full service sex massage but you can't count on that. You will also find Baguio City escorts online on various dating apps.
If they put something like escort or hotel massage service in their profile you know they are a hooker. Not a ton of mongering around but at least there is something. Definitely a lot easier to find hookers in Angeles City.
Meeting Single Baguio Girls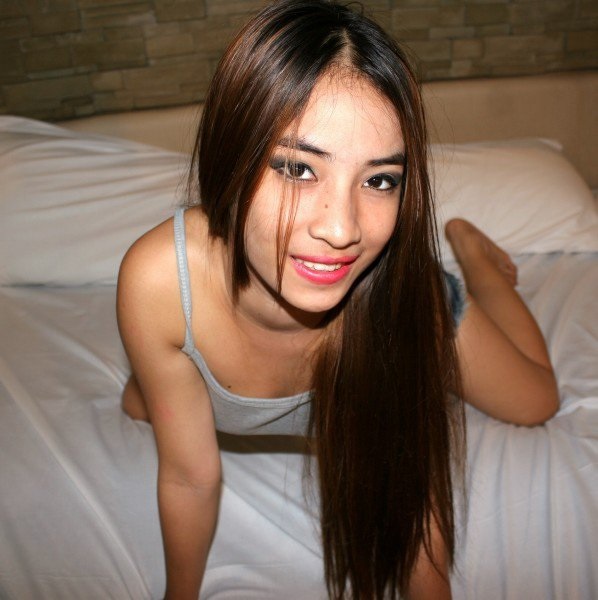 Lets move on to the girls that aren't prostitutes. Trying to pick up girls in a smaller town is much different than what you may have experienced in other cities around the country.
Baguio girls are going to be much more conservative and many will have never talked with a foreigner in person in their lives. There are not too many foreign men living in or visiting this city so your exotic factor will be very high.
Everywhere you go people will probably be looking at you which can make you feel like a rock star. It will give you an 'in' with just about every girl, though there will always be some that have no interest.
Since they are so conservative they will likely be nervous and shy in their first interactions with you. They also may not be so keen to hop into bed with foreign men quickly as you find when in bigger cities to meet girls in the Philippines.
They will also be fearing gossip and the word spreading about them with a foreigner. So while your exotic factor is going to be high it doesn't mean you can just walk up to any Baguio girl on the street and have sex an hour later.
If you see a hot one go ahead and make an approach. If she smiles and is receptive then by all means continue to chat her up, if she appears nervous but also interested then proceed with caution.
Sometimes they will rush to get away from you, if so just let them go. Day game is probably easier in this country than just about anywhere else in the world and you can head to malls like SM City Baguio or Abanao Square to give it a try.
As far as nightlife goes there is not much to offer here. You can head to to Sessions Road where you can find some bars but you probably will be underwhelmed.
Some specific pick up bars around town to try and meet single Baguio City girls are:
If you are expecting a lively club scene then this isn't the right town for you. If you can't find anything just head up to Session Road and see if there are any bars with good girl to guy ratios.
If you want a good date spot in Baguio head to Burnham Park.
Meeting Filipina Girls Online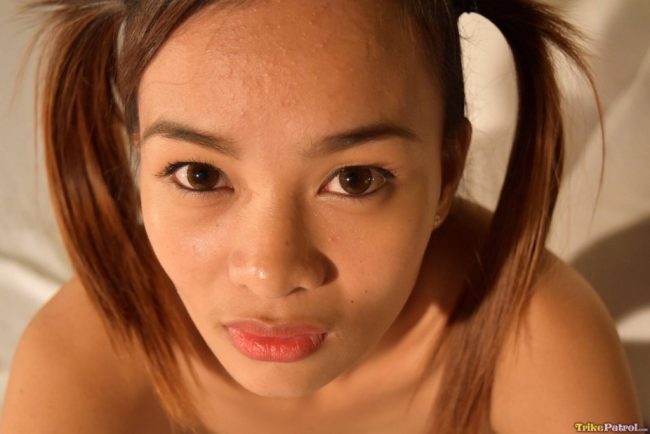 There is a very limited mongering scene here, day game will be OK but the nightlife is really lacking. Like always the easiest way will be to meet Baguio girls online.
Remember how we said some girls might run away from you in the mall, well they might be more likely to reply on a dating site. They are just shocked and not prepared for foreign men to walk up to them in public.
Being confronted with a foreigner for the first time in their life in a crowded mall isn't something they are expecting. That could be a bit overwhelming, but replying to a message on a dating site is easy.
Some of these girls will have been dreaming of hooking up with anyone but a Filipino guy for years. We all want to have new experiences but they might not want anyone else to know what thoughts are going on in their head.
This will definitely be a much better spot to meet a serious girlfriend or future wife then have one night stands. Manila and Cebu City will be much better places to hook up with easy girls.
With that said there will always be some girls who want to experiment with foreign men here, and with so few foreign guys around it might just be you. If you hop on PinaLove and Filipino Cupid you will have plenty of opportunities to meet girls and all of them may be looking for something different.
There is no need to lie about your intentions, if you are only in town for a short while tell them you are looking for a friend to spend time with. Take them out for dinner and dancing then push for them to come back to your place.
If a Baguio City girl goes to your hotel room you are almost assuredly going to have sex. If they don't want to put out then contact the next one and try again, if you pipeline effectively you should have more than enough options.
Many will prefer having the first meet in your room so that nobody sees them. If that is the case then sex is almost guaranteed.
Just remember that often times Asian hookers are too shy to tell you they are hoping to get paid. Particularly in a smaller town like this. If they do agree to come straight to your hotel you may want to politely ask them if they are expecting a gift or money.
Just explain to them a couple of other girls on PinaLove and Filipino Cupid asked for money and you don't mean to offend them but want to make sure where you both stand. If you do it politely you won't burn any bridges and most girls will respect it.
Or you can hand them an extra 500-1000 pesos taxi money if they put out on the first meet. It will be easy for foreign men to meet good girls or escorts online here.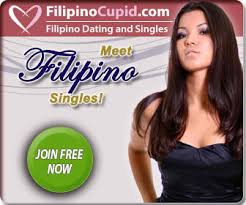 Good Luck Finding Sex In Baguio
This isn't a city to visit just for girls or sex. If you want hookers stick with Manila and Angeles City, if you want casual hook ups then Manila and Cebu are your best options.
But if you want to travel around the country and visit different cities then this isn't a bad one to add to the list. You can check out the mountains and enjoy a cooler climate for a change.
Plus there is just enough mongering to get you by. And in any city in this country you can always meet girls online so if you pipeline effectively you will have many dates waiting for you.
To read more about easier places to hook up with Filipina girls check out this single guy's travel guide. It breaks down the best cities and beaches that single guys should visit around the country.
Hopefully this guide to finding girls for sex in Baguio City was helpful to you.