How To Meet The Asian Foreign Bride Of Your Dreams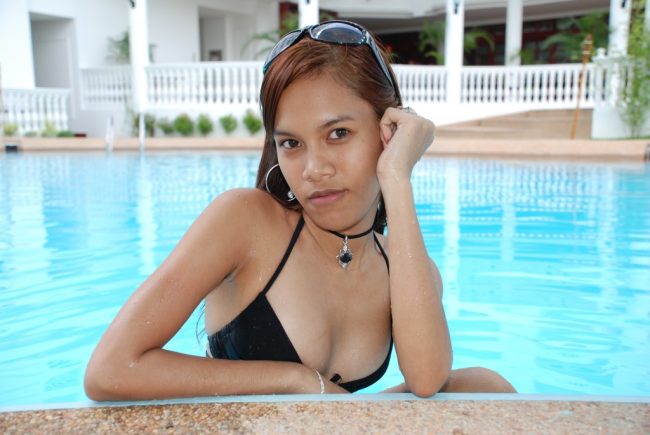 These days many men are fed up with the dating prospects near them. They are curious about how they can meet the Asian foreign bride of their dreams but aren't sure how to go about it.
The world has changed a whole lot over the last 20 years. If foreign men wanted to meet an Asian bride in the 90's they didn't have many options.
The first option would be to hop on a plane, fly to the other side of the world, and meet one on their own. If they had the time and money to do this then it actually wasn't a bad idea at all and we will do a deep dive on how you can still do that.
The second option would have been to use a mail order bride agency to help them find one. This would involve them mailing you a packet with a bunch of girls pictures, picking the one you liked, and then having a snail mail correspondence with her.
Once every few weeks you got a letter from her (or at least they would claim it was from her) and then after you paid for everything you would get married and she would move over. Surely those were always a match made in heaven and no scams ever took place.
Luckily these days you can cut out the middle man and don't need to rely on some mail order bride agency to set things up for you. Asian women can meet foreign men with a click of a few buttons these days.
We will get more into the dating site angle later, but for now lets talk about why so many guys are trying to make this happen.
Asian Women > Western Women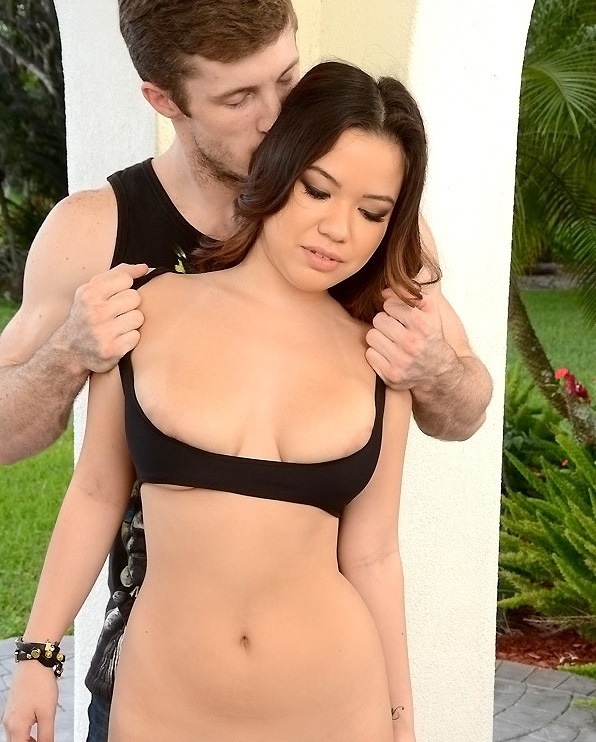 We live in a day and age where dating is not easy for many guys. For the majority of time people have been on this planet women relied on men to provide them with food, shelter, and protection.
Now women have their own jobs and their own money. They can pay for their own apartment and don't need us to protect them from roaming bandits who move from town to town pillaging and raping.
Another thing that women really like to get from guys is attention. They may act like they don't enjoy it but everyone knows that they do. Some girls like to dress slutty and go to clubs just to reject guys.
Now we are in a time where girls don't need to go out to get the attention they crave. All they need to do is post a little bit of skin on Instagram or Snapchat and they will have thousands of followers.
Show some more skin and they will get more and more likes coming in. That is the instant attention gratification they need to feel better about themselves.
They also have vibrators and dildos that can satisfy their more primal needs. They get horny less than guys do and now they have devices that can make them cum better than guys can.
All guys think they are good at sex, most of us probably aren't. Why should she roll the dice on you being the 1 guy out of 10 who might know what he is doing when she can grab the vibrator out of her bedside table and get off in 5 minutes?
Not to mention all of the available ways to entertain yourself at home these days. Guess what, girls have Netflix too and can watch anything they want anytime they want.
Technology has changed us all and people don't interact the way we used to. Now everyone has earbuds in and is staring at their phone all the time, meeting new people is totally different than it used to be.
And when it comes to western women they just don't have the same need for men as they used to. They can handle all of their needs on their own and don't need to rush into things.
That means the only real bargaining chip left is sex and guys are far more desperate for sex then they are. Any time we enter into a relationship with them they have all the power and just as importantly they know it.
But Asian girls are not the same. They still have the same traditional values that they were raised with, the job of the woman is to make her man happy.
That is why so many foreign guys seek an Asian bride. They aren't going to withhold their main bargaining chip until you clean the gutters and replace the kitchen counter.
They are going to do everything they can to make you happy every night when you get home from work. This isn't even all about sex, it is about your quality of life in a relationship.
The western woman will want you to put on an act and entertain her depending on her mood. One minute she will want you to make her laugh, the next she will want you to be macho, the next she will want you to give her space.
You can't be yourself and always have to worry about what she wants. If you have a foreign Asian bride you don't ever need to do anything other than just be you.
Foreign Men Meeting Girls In Asia
Lets talk about finding an Asian bride the old fashioned way, like actually going to Asia. If you can afford the expensive plane ticket, living in hotels, and to take a long time off work then go for it.
But if you want to go this route be careful what city you choose. Most guys just visit the same cities and frankly most guys just end up hooking up with the same girls.
We aren't even talking about all of the prostitution in Asia which is rampant either. We mean that most guys go party in the touristy areas of a city and that is where the girls who want foreigners go.
Maybe they are looking for a green card, maybe they are looking for some Western Union support, or maybe they just like getting banged by foreigners. No matter what their end game is they are probably partying in the touristy area because they like tourists.
So if foreign men want to meet a genuine Asian bride you need to step off the beaten path. Definitely avoid sexpat towns like Pattaya and Angeles City.
Probably best to also avoid major cities like Bangkok, Manila, and Jakarta. You will want to hit up some second or third tier cities that don't get many tourists, and when you get there don't go picking up girls at the main bars and clubs tourists go to.
It can be very hard to tell what a girls intentions really are and while most people are good there are some scammers and con artists out there. There are plenty of girls in this part of the world that try to take advantage of guys that come to visit them.
If you meet a girl and she is asking or hinting that she needs to borrow money from you within the first few days of meeting her then it is pretty obvious what is on her mind. Even if she is hot don't let your little head do the thinking here.
The goal here is to find the right foreign wife that will be with you for the rest of your days, if all you care about is getting laid then by all means go for it. But if you want something long term her asking for money early is a big red flag.
Filipina mail order brides were very common back in the day and currently they are some of the easiest girls to meet online. They speak better English than most Asians making it easy for you to communicate with them and start a relationship.
But they also commonly have a hand out and are looking for money. Many of them also hook up with many foreigners, who knows if they will be able to stay faithful.
So definitely try to go off the beaten path in that country. Head to a smaller city like Davao City, Baguio, or Bacolod City. Unless you are very experienced in this sort of thing be very careful when dealing with girls you meet in Manila, Angeles, or Cebu.
Particularly if they give it up quickly. If she puts out with you on the first date how many other guys has she done the same with? Maybe it really is a rarity, or maybe she is a slut.
Not that sluts can't make a good wife, but it just ups the chances of something going wrong in the future. In Thailand you may want to try and meet girls in Chiang Mai or Issan.
In Japan you want to avoid the 'gaijin hunters' who go to certain meet up events where tourists will be. If all you want is to get laid then check them out, but a serious relationship might not be best found here.
A couple of good countries might be Vietnam and Cambodia. They are both known for having very conservative girls. Plenty of guys head to them after Thailand and the Philippines and wonder why things are so different.
They are really bad countries to visit to be a playboy, but might be the best to find a serious relationship. Of course all of this is said in general terms.
You could head to one of those Japanese meet up events in Roppongi where there are lots of slutty gaijin hunters and even scammers around and meet the perfect wife. Or you could go to conservative Cambodia and get tricked by some innocent looking con artist who just wants your money and a greencard.
But generally speaking if you want the best chance for long term success a conservative girl who isn't partying in touristy nightclubs will be your best chance.
Meeting A Foreign Bride Online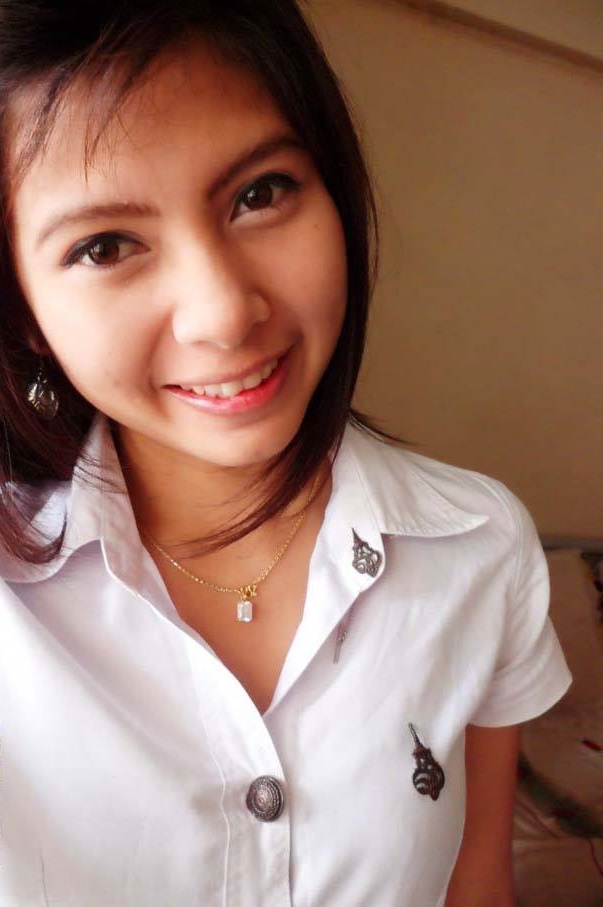 Most guys aren't going to be able to take weeks or months off to travel to another continent to try and meet girls. Instead they are going to need to try and meet an Asian foreign bride online.
Luckily you can send messages in seconds these days, not in weeks like in the mail order bride days. You also don't have to receive some pamphlet in the mail and choose from a selection of 20 girls.
Instead you can log on to a dating site right now and search through tens of thousands of profiles. You might be able to meet Asian girls near you or on the other side of the world.
Fill out your profile and start to search through the selection of single girls on the sites. Use the same rule of 'if a girl asks for money ditch her' as before. Some people are afraid of getting scammed on a dating site, well the easiest way to avoid that is don't send money to anyone you don't know.
If you find a girl you really like and think you might want to give it a real shot with then fly over when you can. Meet her in person and see if you are as compatible in person as you are on the site.
Remember that the girls from the main sexpat towns like Pattaya, Angeles City, Manila and Bangkok are the most likely to be playing games with you. To be fair they get games played with them by the guys that visit those towns as well.
The great thing about online dating is it allows you to contact so many people in such a short amount of time. Instead of having to fly over, head to a bunch of cities and approach a bunch of girls you can just send them a short and sweet message.
Start up a conversation and see where it goes. Our two best sites to recommend for this are PinaLove and Thai Friendly.
But there are plenty of apps and sites out there to meet sexy girls online here. Because this post is in English we bet there are some tourists reading it.
If you are still in your hometown dreaming about taking a trip try using Adult Friend Finder to find girls for sex near you right now. It is a great site for fast hook ups, and Adult Friend Finder is doing great in American, Canadian, European, and Australian cities these days.
Meeting the Asian foreign bride of your dreams online won't be easy, but nothing worth doing ever is.