Orgies & Group Sex At Portland Swingers Clubs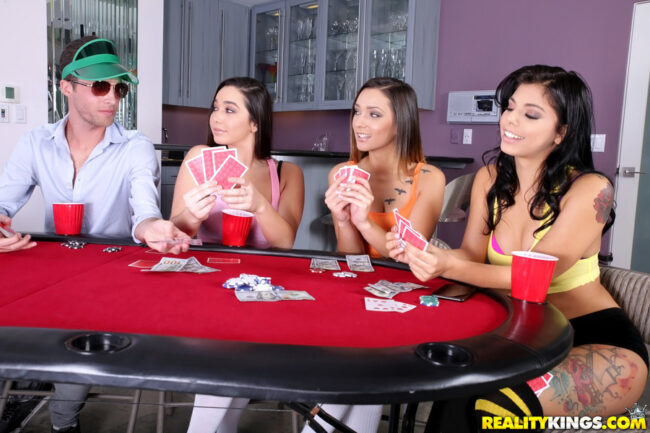 If you are trying to find info on orgies and group sex in Portland swingers clubs you are on the right site. There are a few fun swingers clubs near you that can be a great place to get kinky.
If this town is like most others then there is probably a lot of group sex going on in private adult parties in your area which is the case in most places. The known orgies at Portland swingers clubs who post about themselves online are a great way to dip your toes in the waters and begin branching out to find out what else is available.
We will start this off by telling you about the best clubs that can help you get into the wife swapping scene. We will also be discussing some thoughts on how you might be able to get into those private adult parties around the region, or even how you may be able to throw your own local sex parties.
If you wanted to read more about all of the best ways to hook up with hot girls in PDX check out that link which mostly focuses on the nightlife around town.
Best Swingers Clubs In Portland
The best swingers clubs in Portland to find group sex are:
We don't want to divulge anything that these clubs are not already making public. Velvet Rope is open from Thursday through Sunday and single guys are allowed.
Club Privata is open Thursday through Saturday and single guys are also allowed. You can save a little money if you get there before 10pm. We have also written about places to find ts in PDX before and this club has Deviance Events that can be a great place to do so.
Sanctuary is open Wednesday through Saturday. We have also written about the San Francisco swingers scene if that interests you at all.
Notice that we shared websites for the swingers clubs in Portland and we suggest that you see what they have going on before you plan to visit. They will likely have a schedule of upcoming adult parties so that you can choose the right evening to head over. Often times the group sex parties in your area will have a kinky theme and you will want to know the right way to dress for the evening.
Don't be surprised if a Portland swingers clubs asks you to pay a small yearly membership fee depending on how private they are. An entry fee should also be expected, and entry fees can vary depending on whether it is a weekday, weekend night, or a special event.
Swapping couples are always who they hope comes knocking on their door, so if a guy shows up solo he either will have to pay extra to get in or not be allowed entry. Obviously if a hot single woman shows up that won't ever be a problem.
If you are a guy and considering going solo definitely make sure the swingers club will allow you in before you head over. A lot of local orgies will have certain nights where anyone can go, and other nights that are for couples only.
Another tip is that if you do go solo try to dress up a bit and look presentable. Even if they say they will allow single guys in they may not let every guy in, so try to look like someone who others will want around in a PDX orgy.
Private Group Sex Parties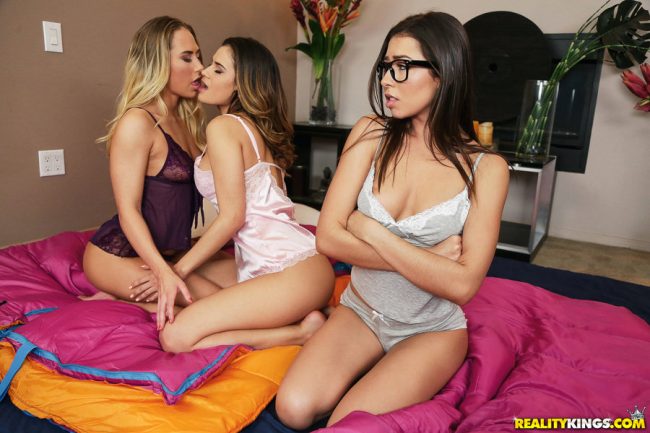 The above listed swingers clubs in Portland can be a heck of a lot of fun on the right night but they are certainly not the only places where orgies are going down here. For that reason if you want to get into the best parties and have the best experiences don't ever stop networking. Any time you are at a swingers club you need to look your best and be the type of person other couples will want to hook up with.
Nobody wants to be around the guy who aggressively sticks his dick in the face of every girl he sees. If you can show that you know how the group sex game is done you will probably learn about other orgies in Portland going on behind closed doors, and could even begin to set up your own private xxx parties in your area.
We should also mention a great way to meet some kinky people in this city to set up private orgies and group sex parties of your own. Adult Friend Finder has been helping guys like us do just that for over fifteen years and they are the best online dating site in the world for those who like to get a little wild.
There is no better way to contact tons of kinky people be it swapping couples near you or lots of freaky and adventurous single women. You may want to throw your own private adult party, or you might be looking to find a girl to bring with you to one of the known swingers clubs near you to not only get in the door but also to have a better experience while there.
Adult Friend Finder is also a great way to find some ladies for casual sex without having to go out to bars or nightclubs. Now you know the best ways and places to find local orgies and group sex at Portland swingers clubs, enjoy your time.