The Best Strip Clubs In Milan W/ The Hottest Dancers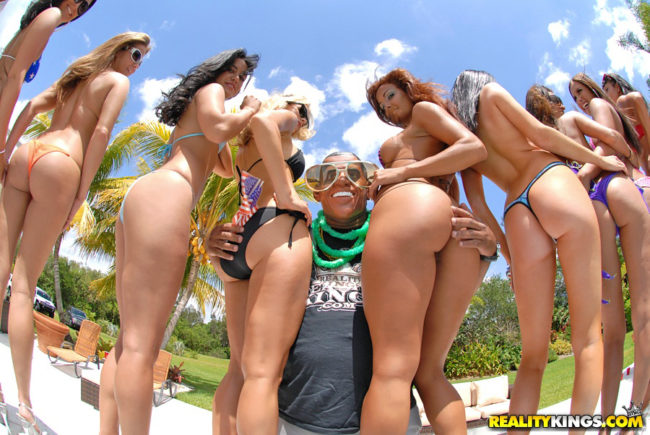 This ultimate guide to strip clubs in Milan will tell you about the best local gentlemen's clubs in town with the hottest dancers. There are a few to choose from and they have a whole lot to offer.
If you are hoping to watch some sexy naked girls dancing near you then you can certainly find some top talent here. This is a very international city that is known for sexy fashion and beautiful women so you find them from all around the world working here.
Much like when you visit a Vegas strip club you aren't just looking at a bunch of local girls here. Instead you can find sexy topless and full nude dancers representing all of the continents in the world in these Milan gentlemen's clubs.
We will start off by listing the best strip clubs in your area with the hottest dancers, then talk about which ones to visit if you wanted to have some extra fun. If you were looking for nightclubs to try to pick up sexy girls for hook ups that aren't strippers check out that link instead.
Hottest Strippers In Milan
When you hear someone say the hottest strippers in Milan that is really some high praise. Any time you are in a fashion hub like this you are likely going to have many of the hottest girls from around the region moving there.
But this city doesn't just draw in the hottest Italians, it draws in sexy ladies from all over the globe. Variety is the spice of life and this is a great city to find it.
The best strip clubs in Milan with the hottest naked dancers are:
Venus at Via Gaetano Giardino, 1
Extasia at Largo Augusto, 7
La Carrozzeria at Via Rosolino Pilo, 10/12
Pepenero Club at Via Gallarate, 224
William's le Roi at Via Flavio Baracchini, 11
Blue Eyes Lap Dance at Via Luigi de Andreis, 13
Lapdance Sixth Sense at Via Emilio Gola, 4
Luxy Club Milano at Corso Buenos Aires
Usually you just see hot topless dancers, but sometimes full nudity is in play at the strip clubs in your area. By the way you can read about the best shops to buy sex toys around this city here.
Prices At Gentlemen's Clubs
It is difficult to discuss prices at local gentlemen's clubs in Milan because there are many different clubs and many different variables at play. One club may cost one amount in the early evening on a Thursday while the next may charge three times that on a busy Saturday night.
One thing you need to know about the strip clubs near you is that the drinks are going to be quite expensive either way. Expect to pay a hefty sum to even get a Coke or a bottled water, beers aren't cheap either and liquor will be even more.
Lap dances are usually around 20 euros per song. You probably should tell the stripper how many dances you want before she starts, otherwise she may dance for 5 songs and then expect you to pay her 100 if you never asked her to stop.
If you were hoping to get laid and not just a lap dance fire up Adult Friend Finder and start chatting with the easy girls who want to hook up on that site. There are hundreds in the Milan area who are actively using the site as of earlier this year, and thousands more across Italy.
Being such a transient town the girls who just move here don't have any friends with benefits relationships yet. Many turn to Adult Friend Finder to seek a long lasting hook up relationship.
Have Fun At Milan Strip Clubs
A single guy can definitely have a lot of fun at these gentlemen's clubs near you. Some of you will just want to watch the hottest strippers in Milan dancing topless or fully nude on stage, while others may hope that you can find sex in the VIP rooms.
Just remember that these are not brothels that sell sex. Hopefully this ultimate guide to strip clubs in Milan was helpful to you.