Ultimate Guide To Toronto's Best Strip Clubs
This ultimate guide to Toronto's best strip clubs will tell you about the best gentlemens clubs in your area for you to visit. There are so many to choose from and they have a whole lot to offer.
If you are hoping to watch some sexy naked girls dancing then this is one of the better places on the planet for that. The reason is pretty simple, this is a very international city so you find women from all around the world working here.
Much like when you visit a Vegas strip club you aren't just looking at a bunch of local girls here. Instead you can find sexy topless and full nude dancers representing all of the continents in the world in these gentlemens clubs.
We will start off by listing the best strip clubs near you with the hottest strippers, then talk about which ones to visit if you wanted to have some extra fun. If you were looking for nightclubs to try to pick up some sexy dancing ladies who aren't strippers check out that link instead.
Best Strip Clubs In Toronto
The best strip clubs in Toronto with the hottest naked dancers are:
When you hear someone say the hottest strippers in Toronto that is really some high praise. Any time you are in the biggest city in a country you are likely going to have many of the hottest girls from the country moving there because they can likely earn more money.
But this city doesn't just draw in the hottest Canadians, it draws in sexy ladies from all over the globe. You might be getting a lap dance from a slim Asian girl while a thick booty black girl twerks to your left and a big tittied white girl is shaking her boobs on stage.
Variety is the spice of life and this is a great city to find it. Most of these strip clubs in your area are full nude, though not all of the girls are willing to take their panties off and will just dance topless. Remember you can find more good nightlife for bachelors in Windsor.
Prices At Gentlemens Clubs
One other nice thing about most of the gentlemens clubs in Toronto is that they have free entry fee. Some do charge a small cover charge, but most are free to enter.
They do kind of make up for it on the drinks though. Expect to pay $8 or more to even get a Coke or a bottled water, beers are around $10 and liquor will be even more.
Lap dances are the standard cost of $20 per song that you pay at most clubs in the US also. You probably should tell the stripper how many dances you want before she starts, otherwise she may dance for 5 songs and then expect you to pay her $100 if you never asked her to stop.
If you were hoping to get laid and not just a lap dance hop on Adult Friend Finder and start chatting with the easy girls who want to hook up on that site. There are hundreds in the Toronto area who are actively using the site as of earlier this year.
Being such a transient town the girls who just move here don't have any friends with benefits relationships yet. Many turn to Adult Friend Finder to seek a long lasting hook up relationship.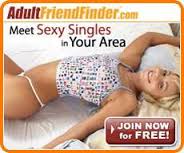 Have Fun At Toronto's Best Strip Clubs
A single guy can definitely have a lot of fun at the gentlemens clubs near you. Whether you just want to watch the hottest strippers in Toronto dancing topless or fully nude on stage or want to find some sluts that will put out in VIP now you know where to go.
While this is a great city for eye candy it isn't the easiest place for dating and hooking up. You could always try visiting a swingers club and enjoying some group sex, or buy some adult toys to make your nights even wilder.
Hopefully this ultimate guide to Toronto's best strip clubs was helpful to you.