Orgies & Group Sex At Toronto Swingers Clubs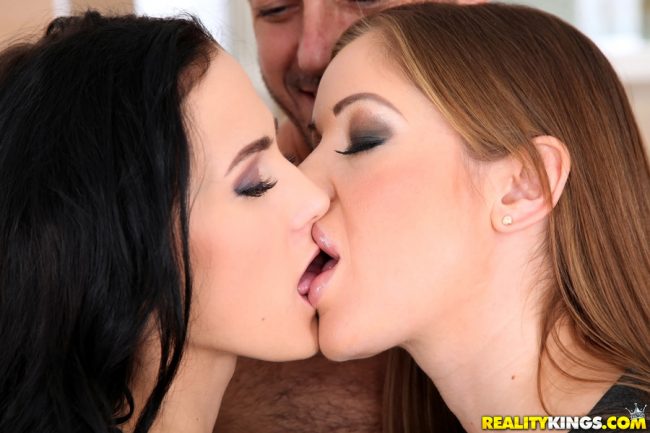 If you want to find orgies and group sex the Toronto swingers clubs can be a whole lot of fun. This post will tell you about the four best in town, and also give you some tips on how to find even more private adult parties in the city.
The wife swapping couple scene generally likes to be discreet so finding out about the best erotic parties isn't always easy. You need to show that you know how to behave in an orgy if you want to get an open invitation to future events.
The well known group sex and swingers clubs in Toronto are not always the best places to have your kinky fun. They can often be overrun by people who just want to watch, or new couples that don't really know how to behave.
But if you show that you can be a valuable member of the orgy scene here you can have many more doors opened to you. If you were searching for all of the best ways to pick up girls for sex in Toronto that link breaks down the full hook up scene.
The Four Best Toronto Swingers Clubs
The four best swingers clubs in Toronto to find orgies are:
Wicked Club used to throw some of the best orgies in town but unfortunately it is now gone. There are some other group sex clubs around town and Ontario but if you are looking for the best swingers clubs in Toronto there are four that have better reputations than the rest. No matter if you are a first time visitor or an experienced swinger they can be a lot of fun.
We highly suggest that you check out their websites and look at their schedule of events before you arrive. As most know many orgies will have a theme, and you will want to dress the part.
They all will have different prices, and many will even have different prices depending on the day of the week. Or if there is a special event the entry fee might be higher.
And we also assume there are many single guys reading this who want to jump into a group sex party. If so you definitely should check on the site and maybe even contact the club to make sure solo guys are allowed entry.
Often times there are certain nights for couples only, and other nights where singles can get in. With all of that said the You can also read about the strip clubs around town here. Or find more swingers clubs in Montreal.
Tips For Visiting Orgies
Those sex clubs can be pretty hit or miss, you might show up when there is a great crowd and you can have a great threesome or you might not. They are a great jumping off point to the libertine and group sex scene, but they are just the tip of the iceberg.
If you want to get invited to even more great Toronto orgies you need to know how to act at an orgy. Start off by knowing what the theme for the kinky party is and show up dressed the proper way for it.
Be well groomed and someone that other people will want to have sex with. Then you can't be too aggressive, always make sure that anyone you approach actually wants you to join their group before you jump in.
The guy who walks around sticking his dick in the face of every girl near him probably won't be invited back, and might even be kicked out of the swingers club. But the couple that knows how to interact properly in an orgy will find out that there are many more private adult parties in Toronto or around Ontario that can be much better than the well known sex clubs.
If you wanted to try to throw some private erotic parties of your own then you can find plenty of kinky people in this city on Adult Friend Finder. There are hundreds of active female users on the site as of earlier this year in this city alone and many more around Ontario.
All of the girls singing up for Adult Friend Finder are horny, and many will be adventurous enough to try some group sex.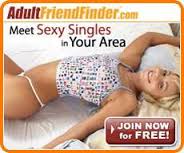 Enjoy Your Group Sex In Toronto
Now that you know about the four best swingers clubs in Toronto you can hop into the orgies any time you want. However remember to act in the proper way so that you will be allowed back in the group sex club in the future. Maybe show off your newest sex toys and be the star of the orgy.
Try to network while you are there so that you can find out about even more private sex parties that this city has to offer. Good luck when checking out the orgies and group sex at Toronto, Ontario swingers clubs.