Finding Ladyboys In Bangkok, Thailand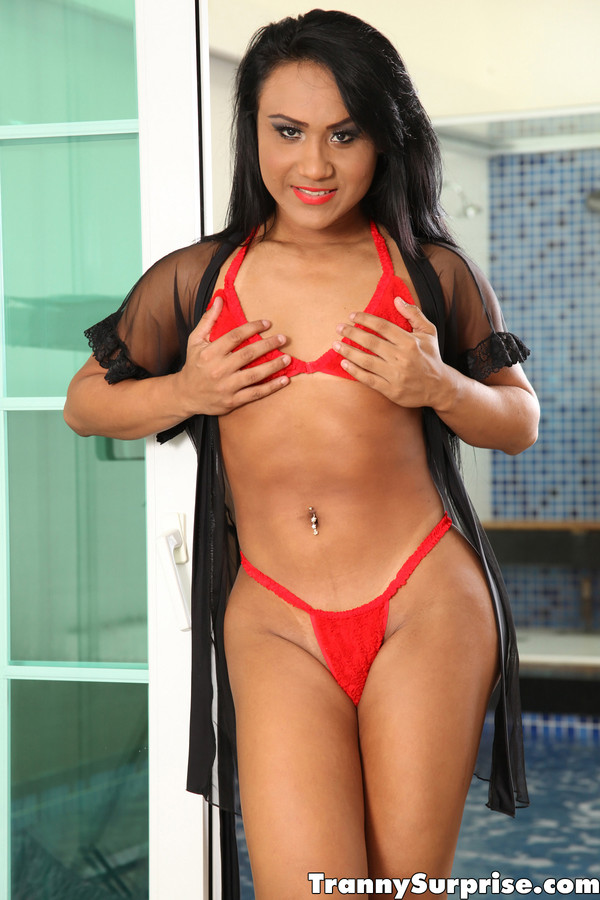 There might be more sexy ladyboys in Bangkok then anywhere in the world and you will have no trouble at all spotting them or have them approach you. They can be very aggressive and some don't take no for an answer.
Most of them that you will see in these spots mentioned here are prostitutes. If you are trying to find Bangkok ladyboys for sex then a simple exchange of money for their services may be the easiest way.
If you are against going with prostitutes then there are other ways to find them which we will get to later. If you are unaware kathoey is the word for ladyboys in Thailand.
They often hang out in the red light districts where female prostitutes are so base yourself in the area where guys go to find sex in Bangkok.
Nana Plaza Ladyboys
Nana Plaza and the surrounding area is certainly the best spot to find ladyboy prostitutes in Bangkok, if not the world. There are ladyboy Go Go's, bars, and freelancers waiting around the perimeter.
Nana Plaza is located on Soi 4 and as you walk towards this Soi you may start to notice many trans around on Sukhumvit. Then as you turn into Soi 4 on your right site will be the 'Nana Hotel.'
Next to the big sign for this hotel has been a longstanding pickup spot for freelance prostitutes. There are some girls working there also, but this is a spot known for ladyboys.
They are freelancers meaning they can come with you at any time if you pay the right price. Walking past Nana Hotel can be pretty intimidating for a first timer getting so much attention from the katoeys.
Inside of Nana Plaza there are a few ladyboy bars and they aren't hard to find. The middle floor has 3, while the top and bottom floors each have one or two.
You can pay a barfine and take the transvestite dancer home with you for the night, or you can just enjoy a drink and check out the sexy dancers on stage. Seeing some sexy Bangkok ladyboy Go Go dancers naked or topless on stage is certainly the most famous way to find them.
Other Spots To Find Trans
This post will only cover the best and most efficient places to find them. If you wanted to read about some more low key spots check out this great LadyboyWiki guide to Bangkok.
Soi Cowboy also has a ladyboy Go Go bar or two but there isn't near as much going on there as there is at Nana Plaza. Anywhere on the short walk from Cowboy to Nana along Sukhumvit you are bound to walk past even more.
You can also find a lot of Bangkok ladyboys hanging out at Lumpini Park or Khao San Road. These are two popular tourist destinations and wherever the tourists go they will follow.
Patpong over by Silom Road is the third biggest red light district in the city and there will always be some trans hanging around there. There is a new online escort service offering ts girls which you can read about at that link as well.
These would be your best places to look for ladyboy prostitutes in Thailand's capital.
Finding 'Good' Bangkok Ladyboys Online
If you want to find ladyboys that aren't prostitutes then you can't be hanging out at the red light districts. The ladyboys that are going out every night trying to find drunk guys have been plowed relentlessly by hundreds of tourists over the years.
If you want to find a more 'normal' ladyboy that isn't after your money then you need to find them online. You may somehow get lucky and see one at a mall or a normal bar, but the odds are slim.
You can contact hundreds of Bangkok ladyboys that aren't prostitutes across the different dating sites. ThaiFriendly and Thai Cupid are the two main dating sites in Thailand and there are lots of ladyboys on both.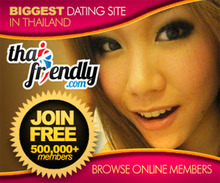 Then there is also MyLadybyDate which is a site just for ladyboys around the world. That means you can meet some sexy trans in Thailand today and some sexy Brazilian shemales tomorrow all on the same site!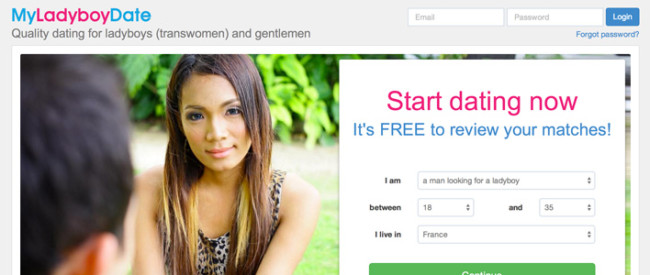 If you are looking for a more intimate experience with a ladyboy, or finding a partner it will only be possible with online dating. Plus it is very discreet so you can invite them straight to your room and no one will know but you and them.
Many first timers are curious to experiment with a ladyboy but don't want to walk down the busy stretch of Sukhumvit with one. Have the ladyboy take a taxi to your hotel or apartment and meet you at your door.
You can also find hot ladyboy porn and live ladyboy webcam shows on Chaturbate while you wait for your trip. Please always make sure that you use protection with transsexuals. This eBook guide will help you plan the perfect ladyboy trip to Bangkok.
Good luck meeting ladyboys in Bangkok, and don't forget Pattaya is just a short trip away and has many kathoeys also.