Our Guide To Meeting Sexy Ladyboys In Bangkok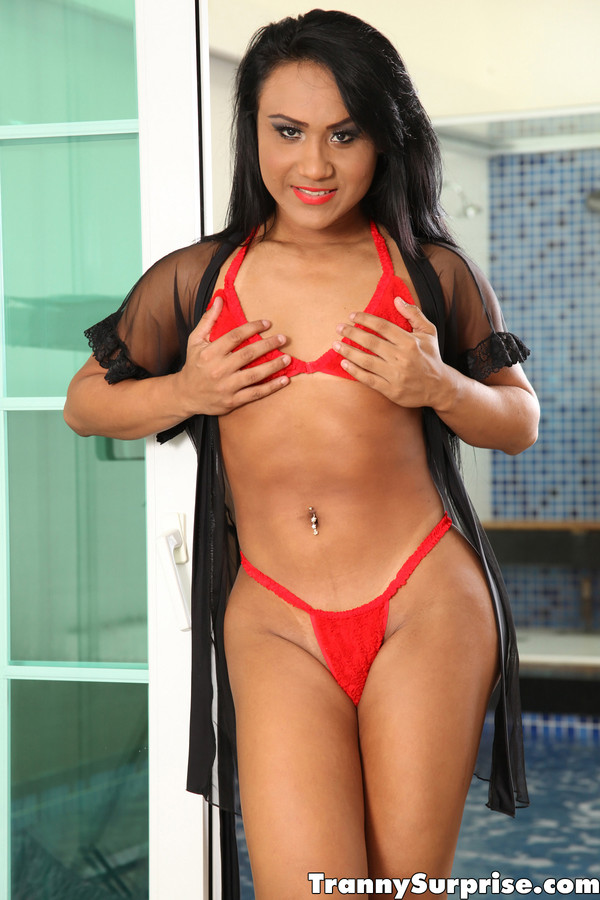 There might be more sexy ladyboys in Bangkok then anywhere in the world and you will have no trouble at all spotting them or having them approach you. TS can be very aggressive and some don't take no for an answer.
Unfortunately most people who visit here only come in contact with the Bangkok ladyboy prostitutes who hang out in the tourist areas. The ladyboy Go Go's, ladyboy massage, and hundreds of ladyboy street hookers who are out on the streets each night.
This post is going to try and give you tips on how to meet some Thai ts girls that aren't prostitutes, but we can't mention this topic without discussing the elephant in the room first.
Bankgok Ladyboy Prostitutes
As you probably already know in the common places to meet ladyboys in Bangkok you are often dealing with trans prostitutes. If you search for where to meet sexy ladyboys in Bangkok you are either going to find info on ladyboy go go's, erotic massage, LGBT bars, drag shows, or other ts prostitute hot spots.
There is plenty of other information online if ts prostitutes in Bangkok are your goal. Look, finding ladyboys who aren't prostitutes is like finding a needle in a hay stack. Luckily we have technology to help us out, so use ladyboy dating sites and get the job done quickly. Unfortunately there might be some hot Bangkok ladyboy escorts on them, but just politely ask to find out before you meet.
If you do end up going with one we aren't here to judge, but be sure you wear a condom. STD's spread a lot quicker through anal sex so be careful.
What Dating Trans Is Like
Look guys, we know many of you out there probably have never even talked to a ladyboy in person before, let alone gone on a date or had sex with a ts. You may be wondering what you are supposed to do?
What was that golden rule that you were taught at a very young age? Treat people the way they want to be treated. Well, that sounds simple enough right?
If sexy Bangkok ladyboys see themselves as women then treat them the way you would a woman on a date. That means be courteous, have a nice conversation, and learn more about them.
At first there will probably be a little awkwardness for the both of you but that is standard on any date. Try to get some drinks to take the edge off and as you both loosen up this should be really easy.
Some sexy Bangkok ladyboys may want to go out for dinner, hit up a nightclub, or do plenty of other fun things. TS are just like anyone else.
Meet Sexy Bangkok Ladyboys Online
If you want to find sexy ladyboys that aren't prostitutes then you can't be hanging out at the red light districts. The ladyboys that are going out every night trying to find drunk guys have been plowed relentlessly by hundreds of tourists over the years.
If you want to find a more 'normal' ladyboy that isn't after your money then you need to find them online. You may somehow get lucky and see a hot ts at a mall or a normal bar, but the odds are slim. When you do run into ts in public it is usually in the main sexpat areas of town.
You can contact hundreds of sexy Bangkok ladyboys that aren't prostitutes across the different dating sites. ThaiFriendly is the best dating site in Thailand and there are lots of ladyboys on it.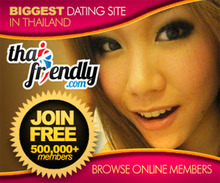 Then there is also MyLadyboyDate which is a site just for ladyboys around the world. That means you can meet some sexy trans in Thailand today and some sexy Brazilian shemales tomorrow all on the same site!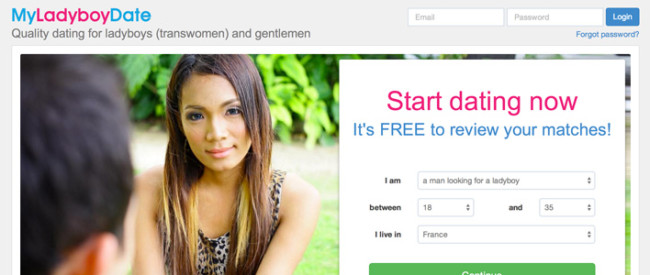 If you are looking for a more intimate experience with a ladyboy, or finding a ts partner it will only be possible with online dating. Plus it is very discreet so you can invite them straight to your room and no one will know but you and them.
Many first timers are curious to experiment with a sexy ladyboy but don't want to walk down a busy street with one. Have the ladyboy take a taxi to your hotel or apartment and meet you at your door.
You might be surprised at how many of ts will be up for this, they know you will be nervous and shy plus they may also feel that way. Or you can just meet ts at the nearest cafe, chat for a bit, and then see if they are ready to go back to your place after that.
You can also find hot ladyboy porn and live ladyboy webcam shows on Chaturbate while you wait for your trip. Please always make sure that you use protection with transsexuals.
Good luck meeting sexy ladyboys in Bangkok, and don't forget Pattaya is just a short trip away and has many kathoeys also.