Where To Hook Up With Sexy Girls In Frankfurt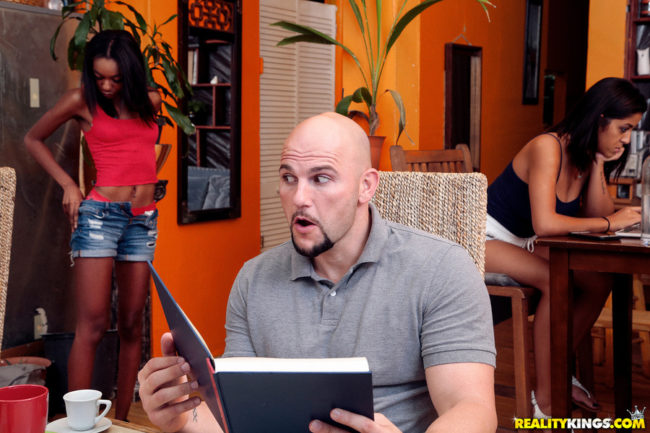 This post on where to hook up with hot girls in Frankfurt for sex the first night or dating will tell you about some of the best bars, nightclubs, and day game spots around the city. This town is definitely not known to have a great club scene, but you can still have some fun here.
There are plenty of options for where to hook up with sexy girls in Frankfurt if you know the right places to go. The overall culture and dating culture here are a bit different than some other places that you might have visited before.
This is a town that is all about business. There are many guys living here doing a wide variety of jobs and they often will frequent the red light districts instead of trying to date girls.
The people aren't rude per se, but they aren't known to be overly friendly either. You don't get a lot of small talk and fake pleasantries here, and that can be great when it comes to trying to pick up women.
You can be more aggressive and straight forward, and they will often reply in kind. Basically you should know within 30 seconds whether you have a chance or not.
You might get blown off hard, or a sexy Frankfurt girl might smile and give you the time of day letting you know that you have a chance. Some guys get turned off by the bluntness, others are happy to know where they stand right away so they don't have to waste time and energy on a lost cause.
We will start off this sex guide by covering hooking up in the nightlife and giving some day game advice. We will also tell you about a sneaky good dating site for casual sex that is really popular here.
Sexy Girls At Frankfurt Hook Up Bars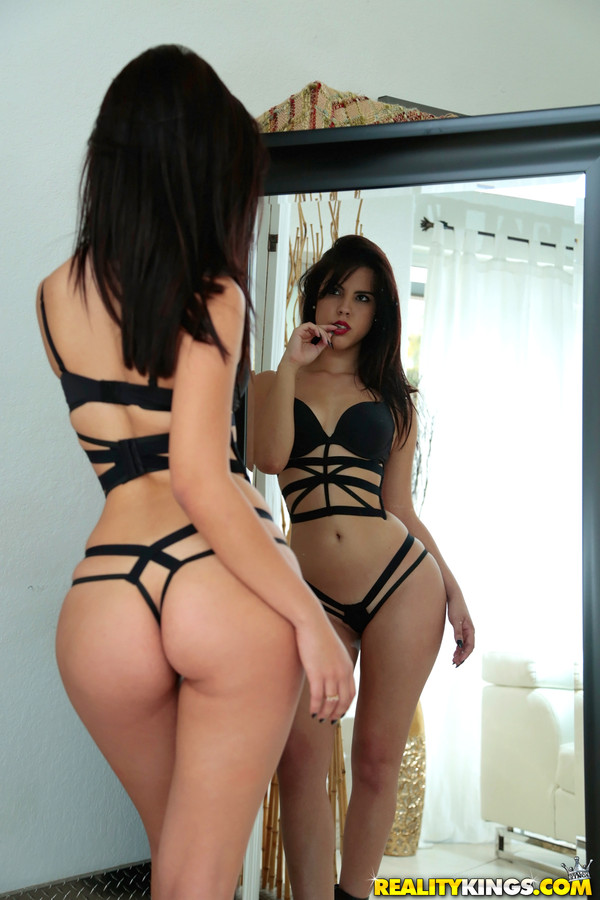 If you want to try to hook up with sexy Frankfurt ladies of the night then there are plenty of singles bars and nightclubs around town you could visit. The Freßgass street we mentioned before also will have plenty of bars around and become even more alive after dark.
Sachsenhausen is another good party district with lots of bars to try and meet ladies for sex. Either of those areas would be a great place to locate yourself with lots of nightlife that is walkable.
You can visit these clubs and hook up bars to find slutty Frankfurt girls for sex:
Just about everyone will tell you that Berlin is a much better place to party, and many would tell you that the Stuttgart nightlife offers more as well. This link can tell you about all of the top cities in this country for single men to visit.
Where To Try Day Game
Day game is pretty much the same all over the world. Women be shoppin' so head to the malls or shopping areas where they will be.
During the summer or when the weather is nice then the best area of town will probably be around the Freßgass shopping district. There are so many shops, cafes, and restaurants here and sexy Frankfurt girls will be out and about enjoying their day.
When the weather is colder then you are going to need to move indoors. That means hitting up popular malls like Hessen Center and Myzeil.
Remember these girls will let you know where you stand pretty quick, and if they haven't told you to F off within the first 30 seconds you have a pretty good chance. On the other hand no means no and if they blow you off then move on.
Meet Slutty Girls Near You Online
Adult Friend Finder is a polarizing site. In some countries it has almost no users and the few that are on it are all guys.
But this country isn't like that and you can find thousands of active female users on this hook up dating site. This really isn't the place to go to try to find a good woman for a serious relationship.
Instead it is a site you can use to meet slutty Frankfurt girls that want to have sex quickly. Remember before that we said these women are more straight forward than most, well that is shown here by the fact they are even willing to use a site like this one that is all about sex and not relationships.
So if you just want to hook up look into Adult Friend Finder and contact the hundreds of easy Frankfurt girls that are using the site as of earlier this year.
Good Luck Finding Sex In Frankfurt
While there isn't a thriving nightlife scene here there are still plenty of places to party and try to pick up sexy ladies around town. During the day visit the right shopping districts and at night hit up the singles bars and nightclubs.
Now you know where to hook up with hot girls in Frankfurt for sex the first night or dating so good luck!