Orgies & Group Sex At Barcelona Swingers Clubs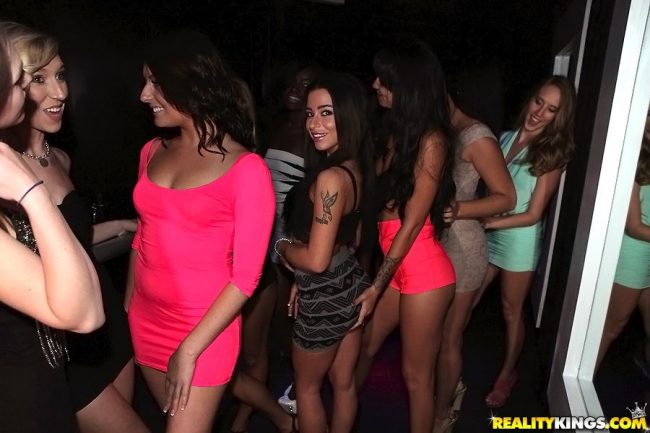 In this guide to orgies and group sex in Barcelona swingers clubs we will try to get you prepared for the debauchery you are about to encounter. There are six that seem to be the most highly recommended in the city.
It is always a good idea for you to follow the links to the Barcelona swingers clubs before you visit. Know what you are stepping into before you visit the orgies and group sex.
We will give some general advice on them but you definitely want to do a bit more research. Be sure to check the clubs schedule so you know if they are open on the night you want to attend and if they will be having any special fetish parties.
They will often have kinky theme nights like bondage or BDSM so you want to be dressed appropriately. In fact after we get into the list of best swingers clubs we want to give some general advice.
We assume that there are quite a few single guys reading this hoping to get inside so we will definitely share some tips on how to do that.
Best Swingers Clubs In Barcelona
When researching for this post we didn't find a whole lot of options but the same six swingers clubs did seem to keep popping up. They all seem to be clean, safe, and reliable so would be where you should try first.
The best swingers clubs in Barcelona are:
Training Pedralbes might have the best reputation in the swingers community but Oops is also pretty well thought of. Hopefully on the night you visit there are many sexy girls who are wanting to be in the orgies.
Tips For Orgies In Barcelona
We did quite a bit of research before writing the post on group sex at Barcelona swingers clubs. We noticed some general differences from swingers clubs in Spain compared to others around Europe.
One positive is that the prices aren't as high and there is less of a social status element to them. In some other cities like Paris and London many of them are for the wealthy elite and they are places to see and be seen.
They expect you to dress in your Sunday best and show off your wealth. Here that isn't the case and if you try you will often be over dressed. Many people will be in jeans and a t-shirt not a suit and tie.
Another thing to note is that they are definitely late night venues. Don't show up before 1am if you want to be there for the best orgies and group sex.
On the downside there are lots of reports of limited group sex interaction here. Lots of couples going to watch but not wife swap or swing all the way. One thing that can help out is to brush up on your Spanish.
As far as single guys getting in you really aren't the customer base they are looking for. If they let every guy show up who wanted to be in an orgy there would be 100 guys for every girl if not more.
Our general advice is to dress as fancy as you can, try to show off some wealth, and tip the door guy. Here that might just make you overdressed, but most of the sites linked here will mention their policy on single guys.
Just make sure you look clean and presentable, speak some Spanish at the door, and hope for the best. Or try to bring a girl with you but we will get more into that in a bit. Some of you may really like trying new things, if so when was the last time you picked up a tranny? Or bought new sex toys?
Throw Your Own Sex Parties
One thing you might want to do is hop on Adult Friend Finder and meet a little freak to bring with you. We don't promote that hook up site often, only when it is worthy and in this city it is.
There are over 1,200 active female users in Barcelona on the site as of earlier this year. That is more than most other cities on the planet.
These girls find the site when browsing the web for porn or other sex topics. They are horny and want to have some fun so why don't you show them these clubs? The price for entry for a single guy is the same as a couple so you won't need to pay any extra to get them in.
And they might say they don't want to be involved in group sex but will come to your place. Not a terrible consolation prize. You could also meet adventurous couples for wife swapping or set up group sex parties of your own with the contacts you make on the Adult Friend Finder.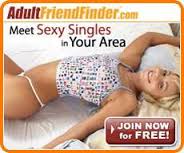 Enjoy Group Sex In Barcelona
Orgies and group sex can be a lot of fun if you end up in the right one. Of course these are often like the most popular spring break destinations around the world and end up being sausage fests.
Try to keep your expectations in check and hope that you show up on the right night. Who knows, you might find some experienced women that know how to give great blowjobs which will make your night complete.
Hopefully this guide to orgies and group sex in Barcelona swingers clubs was helpful to you.