Orgies & Group Sex In Paris Swingers Clubs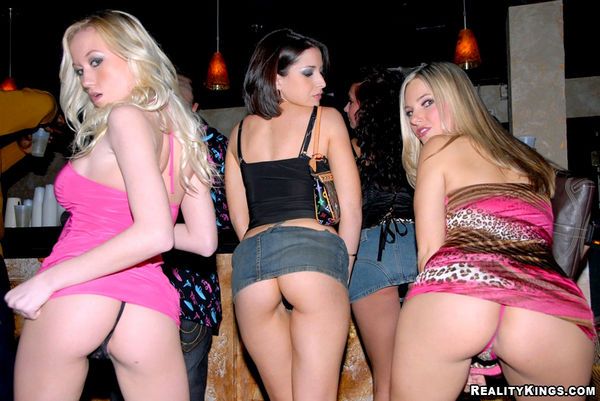 Welcome to this guide for orgies and group sex in Paris swingers clubs. There is no way to do a full statistical count, but this city might have more clubs like this then anywhere else in the world.
By some accounts there are over 400 swingers clubs in Paris where you can find orgies and group sex. Could there be more in other cities? It is possible, but this city is definitely in the top 10.
People here are just really open minded when it comes to sex. They don't think of it as some taboo thing that needs to be hidden, you can find the nicest libertine club in Paris near the most famous museum in the world.
There are all sorts of names that they can go by, we just mentioned libertine clubs but locals also refer to them as échangiste clubs. We just mention the various names so you know what to be on the lookout for.
In this post we will talk about some of the nicest group sex clubs you will find in the city but also give tips on how to get in and how to behave while inside. While you may be thinking these are some sketchy and dirty motel rooms most of the time they are the opposite.
A single guy walking up in jeans and a t-shirt probably isn't going to make the cut. We will also tell you about a great hook up site that you have surely seen advertised before and rolled your eyes at.
In truth it isn't worth using in most places in the world, but this liberal city isn't most places. Lets first start off with the list of group sex clubs, next we will share tips for how to get yourself into these orgies, and if you want to meet some slutty girls to bring along with you that link covers the dating and hook up scene in this city.
Best Swingers Clubs In Paris
Some of the best swingers clubs in Paris to find orgies are:
Les Chandelles 1 Rue Therese, 75001
L'Overside 92, rue du Cherche-Midi, Galerie Le Sevrien, 75006
2Plus2 9 Boulevard Edgar Quinet, 75014
Taken Club 8, rue Le Regrattier, 75004
Le Mask 18, rue Feydeau, 75002
Rituel Foch 26 rue le Sueur, 75016
Le Moon City 34 boulevard de Clichy, 75018
Quai 17 15/17 Quai de L'oise, 75019
Le Baron 6 Avenue Marceau, 75008
Le We Club 83 Rue Quincampoix, 75003
Le Marquise 84 Rue Saint-Honoré, 75001
Eclipse Paris 62 Blvd de Sébastopol, 75003
Before we mentioned one near the Louvre and that is Les Chandelles. This would probably be considered the most high end échangiste club in Paris and it is the hardest to get into.
The first local libertin club in your area is believed to be 2Plus2 which was opened in 1972. Another that seemed to have a very good reputation was Le Chateau des Lys but we had to remove it from the list because we heard it closed, as did Le Full Moon and Le Pluriel Club.
There are also many group sex saunas around like:
l'Ambigue
Sauna Club Provence
Sexodrome
l'Atlantide
l'Amphibi
Alina Sauna
These have more of a sauna theme then what you find at the first group. They are a good place for a nudist or voyeur to go, but plenty of orgies and group sex also can go down in them.
As we discussed before the best swingers clubs in Paris are probably not like you are imagining. Think of what you saw in Moulin Rouge as they are similar to that.
They almost always have an expensive cover charge plus strict dress code and are where the wealthy go to play. As mentioned status is a big deal here and the higher up you are the more doors will be open to you.
A lot of guys might be totally turned off by the scene once they get inside. Generally there is a nice bar and lounge when you first enter. They might have a menu, a full buffet, or just some snacks out.
There will be plenty of sofas around the room where you can meet new people and maybe make out a little. Then there are other rooms around, some of which are more private then others.
All of the swingers clubs in Paris will have play rooms where the group sex and orgies go down. Some people like to head straight to those rooms when they arrive, others like to make an evening out of the place and work their way to them eventually.
Some visitors to these clubs never partake in the group sex. They are just there to see and be seen. Whatever you want to do is totally acceptable.
Prices can vary a bit but they are pretty expensive. Expect to pay at least 80 euros to get in to a local swingers club, generally single guys will cost about the same as a couple would.
This may get you a free drink or meal, but additional drinks and food should be expected to be very expensive. Some of these clubs can cost a lot more then 80 also.
If you have the time you may want to head out to Cap d'agde during the summer if nudism and voyeurism are your thing. For a full list of all France group sex clubs check that link, and if you want to swing outside of this country there are tons of orgies in Rome.
How To Act At Paris Orgies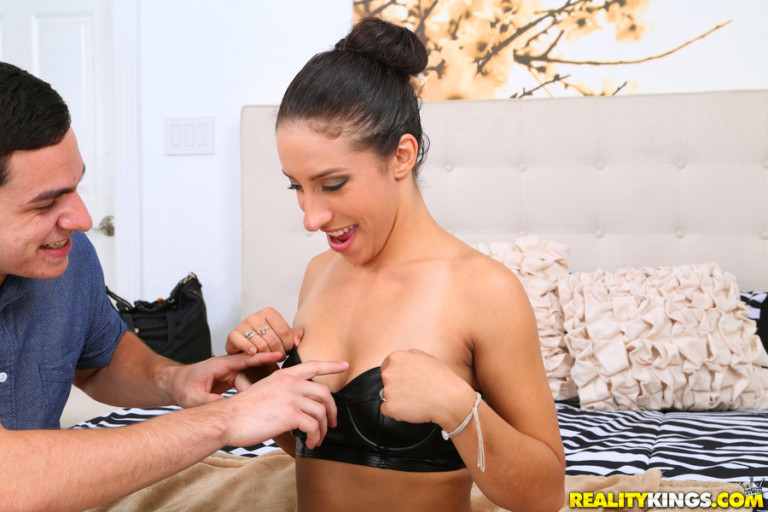 It kind of goes without saying but at Paris swingers clubs or any swingers clubs around the world single guys are the last thing they really want. They can't just let any dude that walks up inside or there would be a 100 to 1 guy to girl ratio.
Pretty much all of these local group sex clubs are going to strict door policies to make sure their orgies have the right male to female ratio, no different than any nice nightclub. If you show up with a girl you are getting in most of the time, if a group of 4 dudes show up you almost certainly aren't.
So how can a single guy give himself the best shot? Can one guy walk up to a Paris swingers club and gain entry? In most cases probably not, but it doesn't mean you can't try.
Sadly these places are as much about status as anything else. Sure a male model will have a better chance of getting in, but so will a rich guy.
You need to dress your best and show that you bring value to the club. Take a shower, be properly groomed, and where as flashy of a watch as you've got.
If the guy at the door rejects you and you really want to get in see if giving him a 'tip' will change his mind. When it comes down to it you really aren't the clientele they want.
As a single guy you will likely have to pay a higher entry fee then a woman ('tip' not included) but you do have a chance to get in. Getting in to a local orgy is only half of the battle, you need to know how to act when you are inside.
Be respectful, don't start pawing on every girl that walks by. If a lady makes eyes at you in the lounge then go have a chat and see if you can escalate it.
If a lady makes eyes at you in one of the orgy play rooms then being more aggressive is fine. You will know if you are crossing a line or not and if you want to be allowed inside a libertine échangiste club again in the future don't cross any. If you don't think you can handle yourself just go stare at tits inside a strip club.
Finding A Girl For The Group Sex
We have told you about many of the best libertine swingers clubs in Paris but if you are a single guy can you really get in? Put on your most expensive clothes, knock on the door, and crossing your fingers might work.
Tipping the asshole at the door a bunch of euros then paying a cover might be possible, but it might not? And are you even sure you can find local orgies to join once you are inside?
Remember before we mentioned a site you have heard of that isn't good in most places but actually is really good here? Would you believe us if we told you that Adult Friend Finder has over 2,000 active female users in this city?
Well it is true, that was the current count as of earlier this year. If you look around this site you won't see advertisements for it very often, only in the cities where there are actually girls also using it, and Paris has as many female users as anywhere.
How do these girls find the site? By searching for porn or sex just like you do. They are horny, they are adventurous, and they probably would love going to a group sex orgy.
Since the price to enter a Paris swingers club is the same for a single guy as it is a couple and it is even easier to get in with a girl in tow what do you have to lose? The answer is nothing, and you also have a whole lot to gain.
Maybe you will have the time of your life at the orgy, and you might also find a hook up buddy on Adult Friend Finder that you can have lots of fun with for the foreseeable future.
Or if you are a couple you might be able to find other couples for wife swapping on the site as well.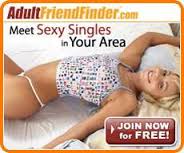 Enjoy Paris Swingers Clubs
These libertine échangiste clubs can be a lot of fun but they aren't easy to get into and are quite costly. Plus having sex while inside isn't even guaranteed.
Be honest with yourself and decide whether you think you can get in and if you can make anything good happen at one of the orgies. If not then don't waste your time or money. We have also covered where you can buy kinky adult toys around the city at that link.
Hopefully this guide to orgies and group sex at Paris swingers clubs was helpful to you.