Review Of 7th Heaven Tokyo Strip Club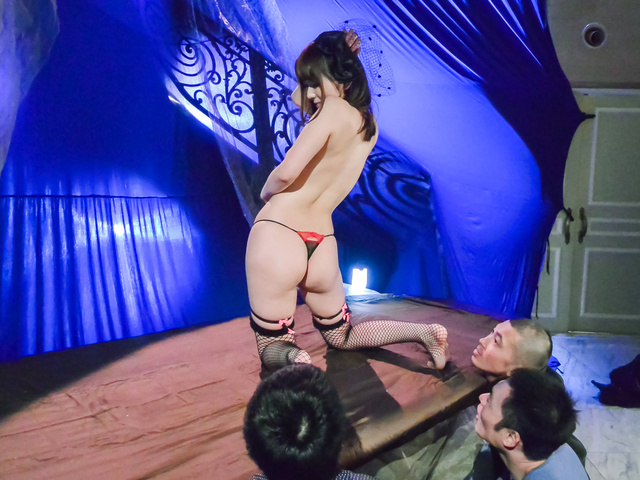 If you have never been to a strip club in Japan they are probably quite a bit different than in other places. They are generally not the wild ass shaking strip clubs that you find in the US. But if you want a foreigner friendly western style strip club try out 7th Heaven in Tokyo.
There is certainly no back room action that you might find in some places, but you might be able to get a lap dance which is pretty rare. Plus as this review will show this is a very international club with many sexy dancers from Europe and around the world.
7th Heaven is located near the the Roppongi Station Oedo Line and is part of one of the main red light areas in the city.
What Are The Prices At 7th Heaven?
If you want to go and see sexy naked ladies in Tokyo at 7th Heaven the cover charge will cost 7000 yen which includes two drinks. There is also a happy hour from 7pm to 9pm when the entry fee is 5500 and you get unlimited drinks.
After happy hour and your first two drinks run out the prices are quite expensive, and if you want to buy a drink for a sexy 7th Heaven girl it will run you 1500 yen. Seems quite expensive, especially when it is so easy to meet partying girls in Tokyo for casual sex.
What Happens In Tokyo Strip Clubs?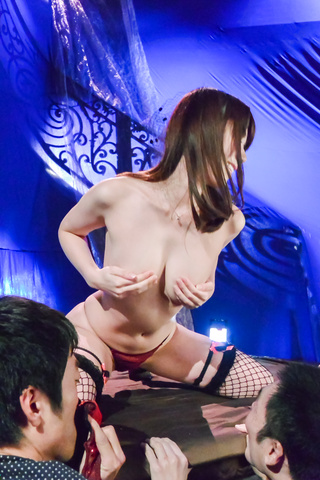 It will be pretty much the same as the other strip clubs in Tokyo. The sexy strippers will come out clothed and put on a bit of a performance.
This will involve dancing and slowly removing their clothes. They come out 1 by 1 and each one generally does a set that lasts a few songs.
By the end of it these ladies will be completely naked and pose for the crowd. They will rotate around the stage so that all the customers get to see everything.
Can You Have Sex At 7th Heaven?
Definitely not. This is a strip club only, and you can look but not touch. 7th Heaven is not a brothel, so don't expect to have sex here.
You could possibly try to get ones phone number to contact later, but it won't be easy. To read about the wild kinky sex scene in Tokyo check out that link.
Where Else Can You Meet Sexy Girls In Tokyo?
There are many other ways to meet sexy girls in Tokyo. You can find many roaming the Kabukicho or Roppongi red light areas, or try to meet single girls in Tokyo online.
The best dating site in Tokyo is Japan Cupid. There are lots of hot women that will be happy to meet a foreigner.
The strip clubs are kind of a rip off, why only look but not touch? Set up some dates and start scoring soon. Hopefully this review of the foreigner friendly western style 7th Heaven Tokyo strip club was helpful to you.