Review Of Japanese Fetish Strip Club Tokyo Tantra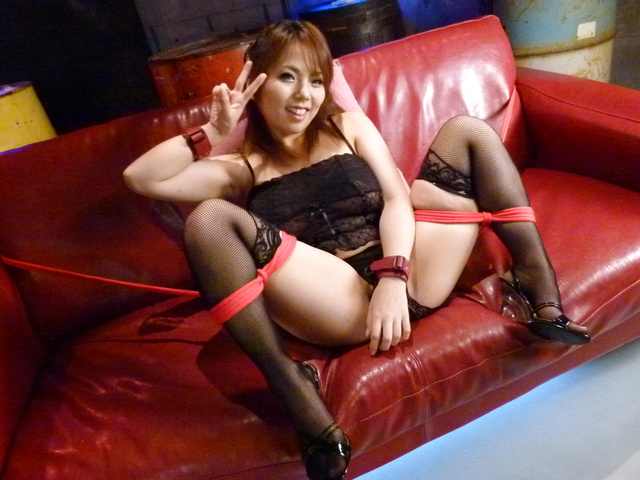 Today we are going to talk about a Japanese fetish strip club called Tokyo Tantra. There is so much great nightlife in this city but a lot of it is not open to foreigners.
That isn't the case here, anyone is welcome to come join in the fun. Tokyo Tantra is a fetish strip club where the strippers will dress up in a variety of ways before removing their clothes and being completely naked.
It is a unique and one of a kind place in this city. You can even get a lap dance here which you will basically not find at any other strip clubs around town.
If you aren't aware many establishments will not allow non Japanese inside. People who aren't Japanese are called 'gaijin' and that is why when trying to research the nightlife in this country you often see 'gaijin friendly' or 'not gaijin friendly.'
Well that is not something you have to worry about here. We will talk about the logistics of the place and what things are like inside.
We will of course also talk about the sexy strippers and then the price to enter as well. For the full BDSM and kinky sex scene in this city check out that link.
Tokyo Tantra In Roppongi
We recently named the Tokyo nightlife as one of the best in the world and Roppongi is the main spot where you can find the most. You should try to stay near here if you want to do a lot of partying.
Tokyo Tantra fetish strip club is located right in the heart of it so you shouldn't have any problems finding it. Inside there is a big strip club with a stage in the middle.
There is also an attached hostess club where you can buy drinks to sit with the sexy strippers. This is pretty rare, most hostess clubs in Japan are not gaijin friendly.
On the other hand since there is no sex possible here most foreigners probably won't really be up for buying drinks to sit next to a girl they can't talk with. That is more of an Asian guy thing anyways.
What really sets this spot apart is that it is a spot where you can find lap dances in Tokyo. Most other strip clubs only allow you to look at sexy naked Japanese girls on stage, not have them right on top of you.
The Tantric Strippers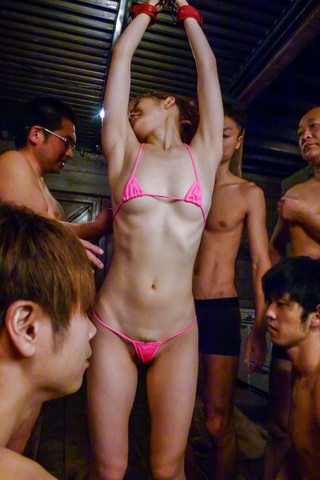 Another thing that is different here is that the girls will be dressed up in various kinky and fetish outfits before they perform on stage. Some may be in full on BDSM gear, others might dress like school girls, cheerleaders, geishas, or various other kinky wear.
Of course by the time their show ends they are fully nude, but it is nice to check them out in something erotic before things get going. Sexy girls in uniform to heighten the fantasy.
Guys will have different opinions on how each girl looks but you should be pretty satisfied with the selection here. If you wanted to see European and other international dancers then try out 7th Heaven.
The Entry Fee & Prices
If you come between 8pm and 10pm then the entry fee is 5500 yen with 2 drinks included, after 10 it jumps up to 7k with two drinks. Additional drinks start at 1500 yen whether for you or if you are buying one for a girl.
They also have a buffet which will cost you 10k or a buffet with unlimited drinks for 15k. Like most things when trying to find sex in Tokyo these prices are pretty high, after you include the tax it is over $50 just to get in the door and that is if you go during happy hour.
That is a lot to pay just to see some hot naked women and not get laid, and then if you want a lap dance that will cost even more. As a gaijin there will be many girls online that will be happy to date you, free sex can ensue if you play your cards right.
We recently learned about a new site for fast hookups that is growing in popularity here in Japan. It is called AsianMatchMate, and previously we only mentioned it in a few countries like Taiwan and Singapore.
The reason is because it was a new site and those were the only countries that had single women using it to get laid. However that has changed, now AsianMatchMate has caught on here too and it is the best way to find slutty girls near you to hook up with quick!
Since this post is in English we bet many of you are tourists, well that site is actually a sister site of Adult Friend Finder so you can trust it is legit. By the way, if you are reading this from your hometown you may want to give Adult Friend Finder a chance right now so you don't need to wait until your trip to get laid again.
Have Fun At Tokyo Tantra
While it is pretty expensive just to enter this is an expensive city in general so it should be expected. There are many ways to have fun in Roppongi and this is another solid option.
Have fun if you visit the Japanese fetish strip club Tokyo Tantra.