Where To Hook Up With Sexy Girls In Guadalajara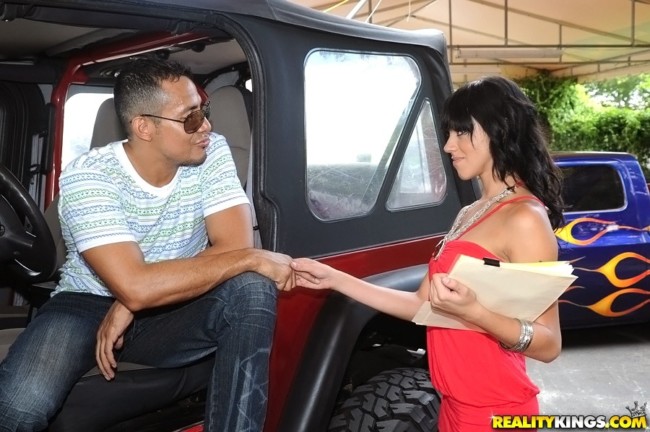 Some guys would never think of traveling here, others know that will work to their advantage. This post will help the brave ones to figure out where to hook up with hot girls in Guadalajara for sex or dating.
Lets just get the obvious out of the way first. This country isn't a very safe place, and if you don't stay in the right area of town you could be at even more risk.
We suggest staying in Zapopan because it is a nice upscale area where you should be pretty safe. Getting a condo in that area of town will be the safest thing you can do, and also make it easier to get laid.
Secondly, you should do yourself a favor and tighten up your Spanish before you go. Some girls can speak English here, but not that many.
If you can't speak Spanish you are really going to limit your chances of having casual sex with Guadalajara girls.
Sexy Girls At Guadalajara Hook Up Bars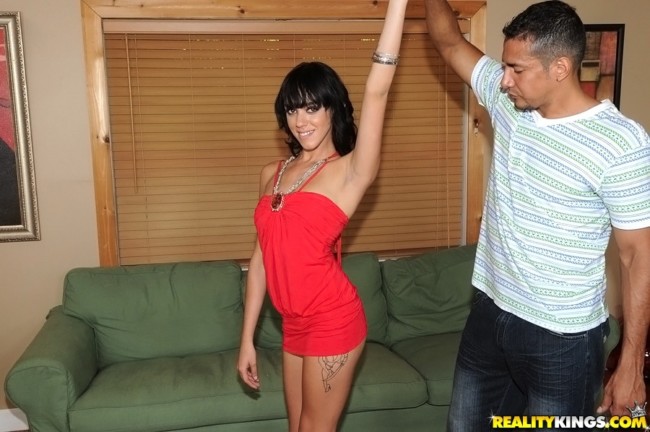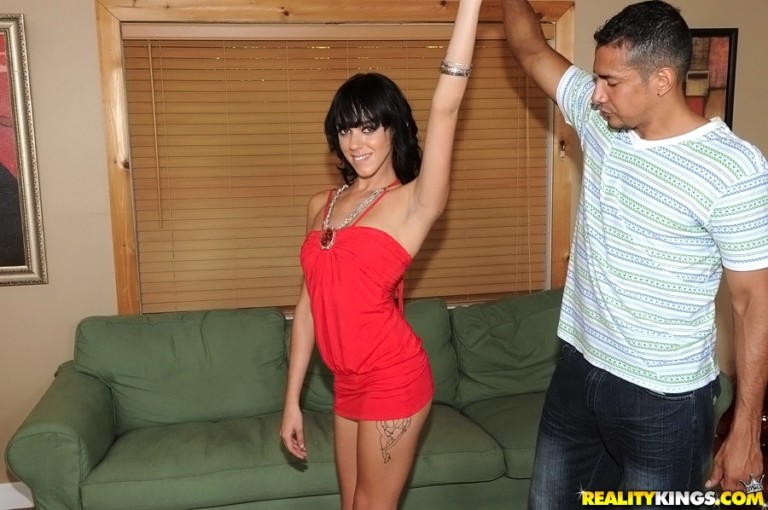 You probably will have more success with meeting single girls in the nightlife or online dating than any other way. That doesn't necessarily mean with one night stands and having sex with Guadalajara girls that first night.
Just that you can make a lot of contacts, get a lot of single girls numbers, and try to get dates with them on another night. Remember we said they are conservative and go out with their family or close friends, they aren't going to want to leave a club with a stranger in front of them and look like sluts.
Since we said you may want to stay in Zapopan a couple of good bars in that area are Lucricia and Net Net. Remember this is an upscale area of town, it will be more expensive to go out here and you probably need to dress a little nicer.
There are more bars to meet Guadalajara girls for sex in Centro and it is only a few miles away. Some good places to go looking for quick hook ups there are:
We mentioned salsa before, if you even make an attempt at it on a date the single Guadalajara girls will be very impressed that you tried. Some good spots for that are the Rancho Grande and Copacabana.
One last area of the city that has a lot of bars concentrated in a small area is Chapultapec. Bananas is a popular bar there but there are many others.
Where To Try Day Game
Everyone knows this isn't a safe place, even the Guadalajara girls know this so they are going to be more alert on the street. That means if you are going to do a cold approach on the street do it in the least threatening way you can think of.
You will have better success if you try approaching girls in malls where they feel more comfortable and safe. There are quite a few malls here and one of the nicest in the city is Plaza Andares.
Day gaming at an upscale mall will give you a better chance of meeting an educated girl who just might speak more English than most. There are plenty of malls around the city, some others to try are Centro Magno, Plaza Del Sol, and Mercado Libertad.
What Are Guadalajara Girls Like?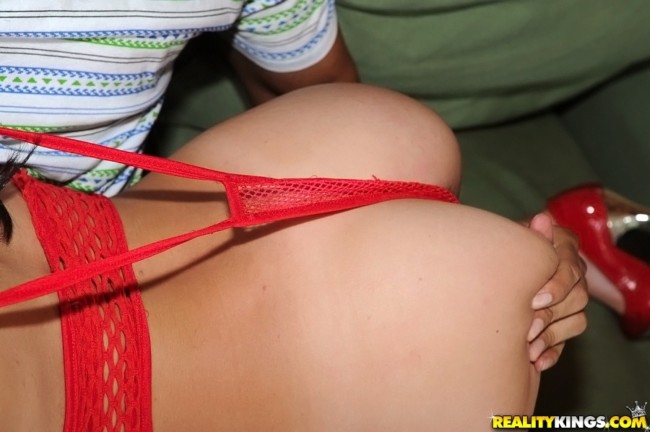 Like anywhere you can find some really hot ones and some that are not near as attractive. This country is having an obesity epidemic (what country isn't these days?) so there are going to be a lot of BBW's around.
Girls here are also known to have a little lighter skin than most Mexican girls. As a foreigner you probably won't even notice this, but one thing you notice when you travel to poor countries is that light skin can be a very big deal.
Local guys like light skinned girls more than dark skinned girls, so they are more sought after. So when you combine this with a lot of fatties around the sexiest girls in Guadalajara are going to be in high demand.
That doesn't mean you can't hook up with them, you certainly can, just know that it isn't going to be super easy to have sex with Guadalajara's hottest girls. To be fair it never is.
A lot of girls live with their parents longer than you might expect, and will often go out and party with sisters or cousins. They are generally pretty conservative and don't give it up quickly.
The more Spanish you can speak the greater your chances of maximum success. This link can help you get a little better at it before your trip. And knowing how to salsa dance won't hurt either.
Meet More Girls Online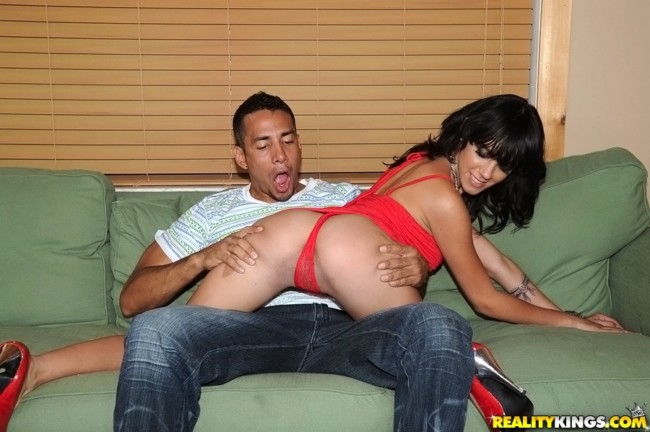 There are many ways to meet girls here but they take a lot of energy. Plus they put you out in a dangerous city where something could go wrong.
Or you could take the easy way out and meet sexy girls in Guadalajara online. Since you are unlikely to meet and pull a girl in one night here anyways you need to be thinking about how long it is going to take to succeed.
Night one you go out in the nightlife and try to get numbers. Hopefully you get a few, and hopefully the girl is serious about meeting you and doesn't give you a fake number.
Then you need to take her on a couple dates to score, so that is already three days. And that is almost a best case scenario where she has free time to actually meet you in the next few days.
A whole lot of things need to go your way for this to work, and you are putting all of your eggs in one basket. Or you can hop on a dating site and have the numbers of 50 single girls before you even make it to town.
That way the first night can be a date, and if you have spent some time Skyping with her first she might already be warmed up to you. Online dating sites speed up the process and are also a whole lot easier.
You can log and search for the single girls in Guadalajara. If you like what you see go ahead and sign up, if not it didn't cost you a thing to check it out.
Plus you can use it to meet girls anywhere in the region as you travel around. It will be really nice to already have contacts made so you can hit the ground running.
In the past we did not discuss Adult Friend Finder in Mexico but that has changed. A few years ago when no sexy girls were using it to find hookups we didn't want to waste your time.
But we contacted AFF to get an updated list of countries with active female users and many women here have begun signing up to try it out. In a smaller town it may not work great, but in the bigger cities there will be plenty of women on Adult Friend Finder hoping to get laid soon.
Good Luck Finding Sex In Guadalajara
There are many ways to meet girls here and while it isn't the easiest place to have quick sex with a lot of girls if you put in effort you can have a great time. The question is what kind of effort do you want to put in.
If you see a sexy girl during the day don't be afraid to chat her up and try to get her number. If you are out in the nightlife and see a hot girl in a skimpy black dress shaking her ass see if she wants to shake it on you. And use online dating to make more contacts in an hour then you can make in a month of going out.
Good luck hooking up with hot girls in Guadalajara for sex or serious relationships.