Tips On Having A Threesome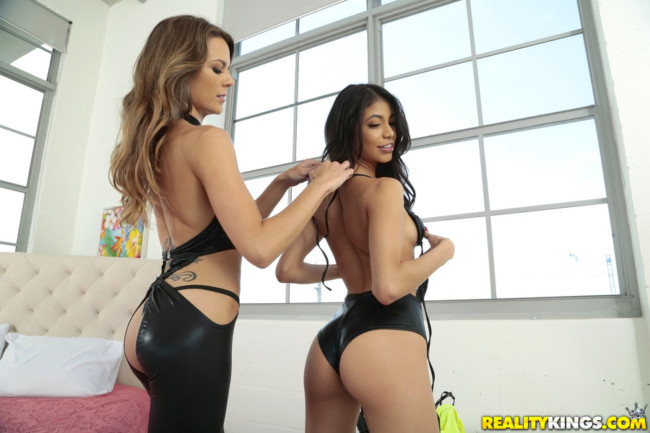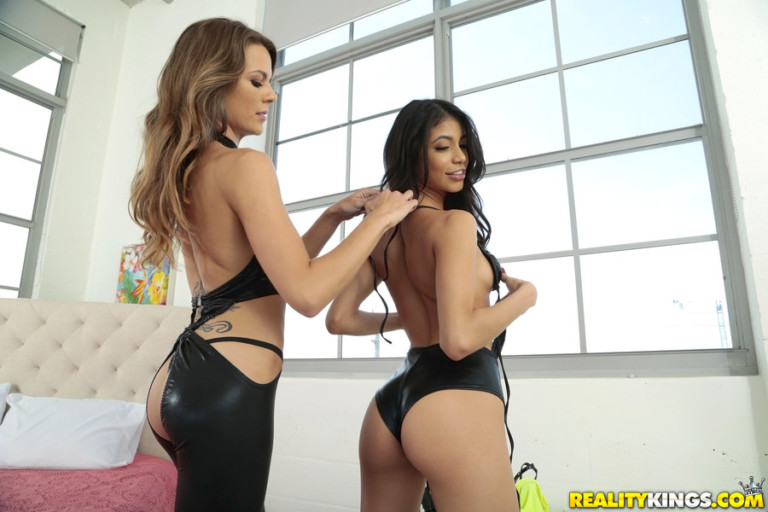 We wish we had some magical tips on having a threesome. If we knew how you could have one any time anywhere we would sell these great threesome tips with two girls for hundreds of dollars and be a millionaire by the years end.
Sadly, having a threesome is always going to be hard, even if you are willing to pay for it. The real truth is the best threesomes are only going to come when the 3 people REALLY want to be with each other, that means getting hookers to do it so you can 'tick another box' won't likely live up to the hype.
The best way to have a good threesome is to find the right girls that have some interest in each other, and hope they let you go along for the ride. This isn't something that can be forced, it needs to come naturally, and if it ever does you will see why threesomes are so highly sought after.
A Bi-Sexual Girlfriend Really Helps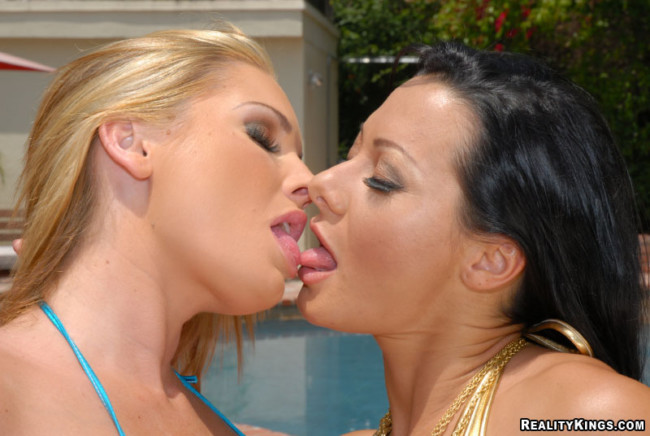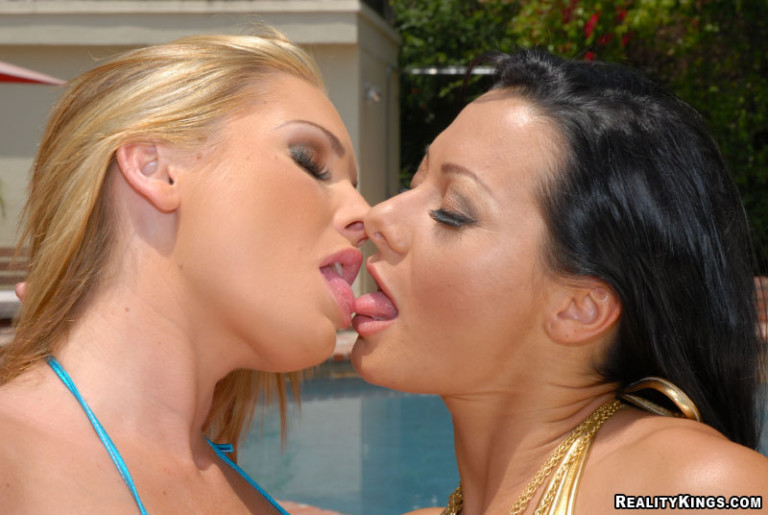 Without a doubt the easiest way to have a threesome is to get a bi-sexual girlfriend that is open minded. One that will want to make you happy and will have no problem sharing you and your bed with her and another sexy girl.
If you can find one that has sexy bi friends even better. Then you are already set up and it won't be hard to achieve from there at all. But how do you find this bi girlfriend? And how do you find a sexy bi girlfriend that has sexy bi friends?
We wish we knew, but life isn't that easy. Any type of dating is a numbers game, and while this dream scenario might only be a 1 in a billion thing if you find it you are living a life most men only can dream about.
But lets play the odds and say that if you do happen to find a sexy bi girlfriend she isn't going to have sexy bi friends, or not ones she is willing to share with you at least. So what do you do next?
Well, like we just said it is a numbers game and there is no quicker way to get in contact with many 'numbers' then online dating. The thing is you will probably need to get her to do the messaging, as girls are going to be much more open minded when talking to a girl.
If some creepy dude they don't know is messaging them saying 'hey, wanna have a threesome?' they are gonna think he is a perv and block him. But if a cute girl who knows how girls think takes control you might be able to get something going.
You should both set up a dating profile and in it make sure to put that you already have a gf/bf but are looking for open minded individuals to hang out with. If you are only looking for girls then put open minded girls.
Then the two of you should sit at the computer together and pick some girls you think are sexy and message them. You probably don't want your girlfriend to do this on her own or you may get some butch lesbo showing up at your place that you have no interest in.
Don't start out with 'hey, wanna have a threesome?' right off the bat. Have a conversation, then mention you are in a relationship and see if she has any interest in hanging out. Move the convo to Skype so you can all check each other out, and then start inviting her over.
It isn't going to be easy, nothing this worth it ever is. But if you put in the time and effort you can make it happen. There are so many girls out there that really do want to try this, the more you ask the more chances you have of one saying yes.
Having a cool bi girlfriend is the biggest key to having threesomes regularly. If you can find a girl like that and are willing to put in some effort it is only a matter of time.
Turning A Hangout Into A Threesome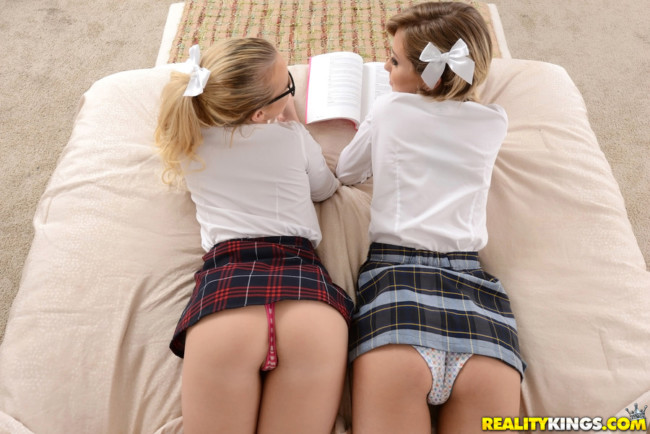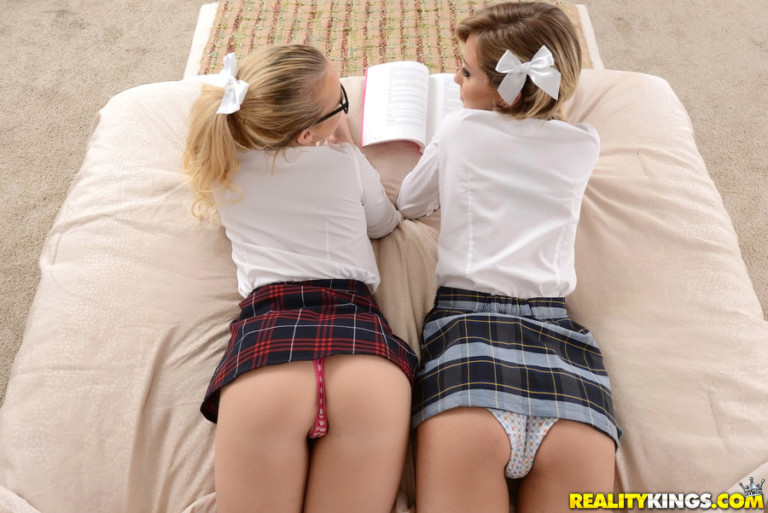 Clearly the main ingredient here is going to be alcohol. It is going to take a lot of courage for a girl to go through with it, and nothing gives you courage like getting drunk.
Any drinking game that involves dares, or simple old truth or dare is a great way to do this. Particularly if you are with your bi girlfriend and she will be fine in leading things in the right direction.
If you are hanging out with two new girls and you have to do all the leading it will be harder but not impossible, but if you are with your girlfriend then definitely let her escalate things sexually, not you.
The first time you ask one of them truth or dare and they reply dare don't say 'you two make out.' Hope that the girls can take it to that level, but if not you will eventually need to be the one.
You should be looking for open minded, spiritual, artsy type girls so try and talk about philosophical topics if you know any. Nothing will be better for that then smoking weed and rambling about the true meaning of life.
Don't come off as pervy, let your girl lead things, and if you are with two new girls take it slow and only make the first move if they don't. Keep your dares small at first, and hope that they get drunk, horny, and enjoy that first kiss they have with each other.
If you want to meet some freaky and kinky girls near you try Adult Friend Finder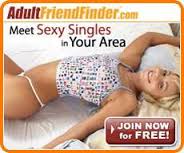 Threesomes With Prostitutes Are Never The Same
OK, never may be a bit of an overstatement, but 98% of the time a threesome with a prostitute is not going to be what you are expecting. There is a huge difference between a threesome where everyone wants to be with each other, and a threesome where the girls are only doing it for money.
Often times you will end up banging one girl while the other one hides under the covers or in the bathroom. You might be able to get one to make out with you while you are with the other, and they may even do a bit of making out with each other if you lead it on, but they won't really want it.
The best threesomes are the ones where the girls REALLY want to be with each other, and you can kick off your shoes, sit back, and enjoy the show a bit. You aren't going to be finding that from prostitutes, well unless you are paying them a lot of money and finding two girls that really do wanna be with each other.
To have a threesome that is full on porno style you need to be with bi girls, or good girls that want to experiment 'just that one time' and be the lucky guy that happens to be there when it happens. This is one experience that money can't buy very often.
Good Luck Having Your First Threesome
Having a threesome will never be easy unless you become some rich Saudi Prince, a movie star, or an NBA player. For us regular joe's they are going to be few and far between.
But if you put in the effort to find the right open minded bi-sexual girls you can possibly get it done. Adult Friend Finder is probably the best way to meet open minded women near you who may be down with having a threesome soon.