Finding BDSM & Fetish Sex In Tokyo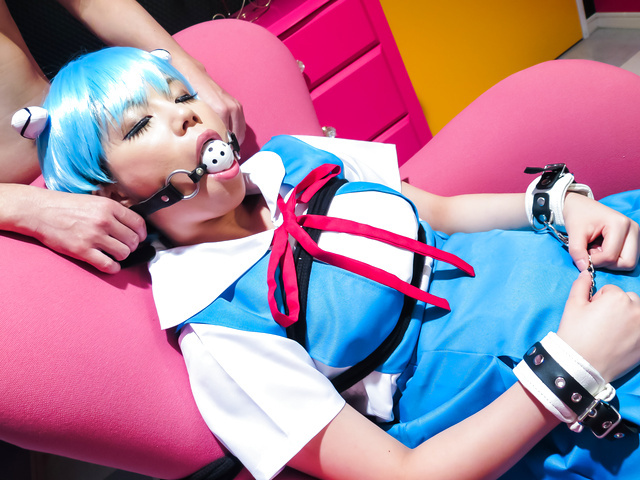 If you are trying to find BDSM and fetish sex in Tokyo then you have come to the right city. You can probably find more freaky kinky nightlife going on here than anywhere else in the world.
When you are looking for fetish sex and BDSM in Tokyo look for the words 'shibari' which means 'to tie' or 'kinbacku' which is the more formal version. As a tourist who doesn't speak much Japanese the nightlife here can be hard to navigate, the more you know the better you will do.
If you are a first time visitor here you may not know about how hard the scene can be for a tourist. There are many nightlife venues around the city that will not allow a foreigner in.
The local word for foreigner is 'gaijin' so you need to be looking for 'gaijin friendly' bars or clubs. The good news is that the fetish and BDSM sex community is quite tolerant, and the fact that you are a gaijin may even help you.
Still, many clubs will want you to at least be able to speak a tiny bit of Japanese. Try and learn some basic words, how to introduce yourself and be polite. That little bit will go a long way.
The whole gaijin friendly thing is a whole lot bigger deal for guys that are looking to monger. There are so many hookers around this city, but most of them are only open to Japanese clientele.
In this post we will talk about the different types of fetish and BDSM sex in Tokyo that will be available. The cliffs notes answer is pretty much anything, if people are doing it somewhere they are doing it here.
We will be mentioning some of the best fetish bars around the city. These are the spots that are open every night of the week or on weekends.
After that we will get into the various fetish events around town. These are thrown often, there is generally some kinky event going down every weekend somewhere in town. We will give some great links to help you keep up with where the next ones are.
We will even mention the best BDSM and sex toy shop, plus a great fetish love hotel. If you find a sexy girl on a Japanese dating site and need somewhere to take her you could make a great memory there.
We will finish up talking about the LGBT scene that definitely intertwines with the Tokyo BDSM community. Be aware that you will see some things in these clubs that you might not be prepared to see. If you wanted to find girls for casual sex around the city take a look at that link.
BDSM & Fetish Clubs In Tokyo
Now we are going to start with a list of quite a few BDSM and fetish clubs around town. These are open often, though some nights are definitely more tame than others.
These clubs may put on special events from time to time to bring out big parties, or they might be more low key lounge experiences. They are a good place to visit to have fun, but also to make more contacts in the community and find out about other parties.
Some of the best fetish and BDSM sex clubs in Tokyo are:
Oasis Fetish Lounge
M's Tower
Amazon
Markiss Tokyo
Department H (very gaijin friendly)
Sodmania
Fetish Bar
Sm Yapoo
Tokyo Decadence
There are quite a few more in Gotanda which is sort of the kinky nightlife capitol of the city. Sometimes you may need to call ahead for directions to the venue and if you can't have a simple conversation in Japanese they may not tell you the location.
Tokyo Tantra strip club also has girls who do lots of fetish strip tease performances.
Kinky Events
Then there are different kinky events that don't happen all the time, but when they do they are a big deal. If you want to see the Tokyo fetish scene at its highest power you need to check out some of them.
We will start with Fetish Festival which is often held in Harajuku in January. They have up to 100 booths on six floors so there are so many different things going on here.
Some booths are just peddling their own sex toys, others may have porn stars or dom's that you can interact with. There are also many performances going on, but they charge extra to attend. You may even need to sign a waiver saying you won't have sex while you are inside!
The price is 3k for entry and then pictures or some shows are extra. It should be pointed out there is no nudity here, but girls where tiny little pasties that don't leave much to the imagination.
Torture Garden Japan has been open for 15 years and they usually put on two big events a year, one in the summer and one in the winter. The next one coming up is June 10th, full costumes are required and the entry fee is 6k yen.
There is also a popular Fetish Night which is a cosplay and bondage event that is often held at Shinjukku's Club Axxcis. And then Tokyo Kink Society Fetish Club which has a 3k entry and strict dress code.
You can find more about all of these events and other upcoming events through the links posted here.
Luxury BDSM Sex Toy Shop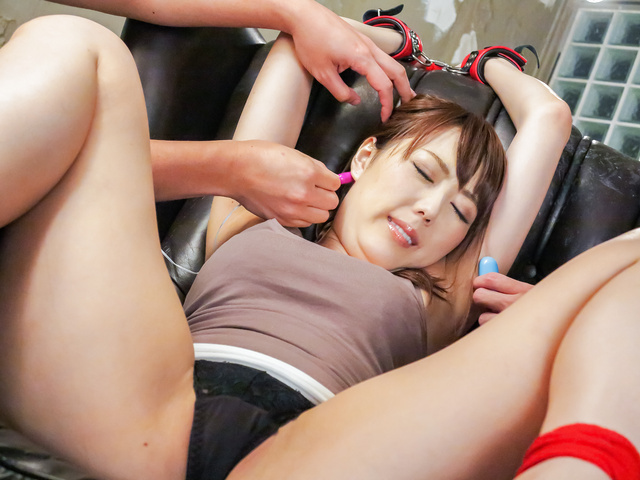 Japanese sex toys are famous all over the world, and if you want to get the best of the best you need to head to For Your Pleasure. They bill themselves as a luxury BDSM sex toy shop and have everything you could ever want. There are plenty of other adult erotic shops in Tokyo as well.
If you are looking for the newest magic wand vibrators, the best bondage gear, or to find out about what new kinky things they will come up with next you should check this store out. The prices are pretty high though, and if you are too shy to be these in person don't forget you can order sex toys online discreetly.
A Kinky Love Hotel
If you are new to the Japan sex scene you may not know what a love hotel is. Many guys can probably figure it out from the name, but if not it is pretty much a short time hotel that you rent to go have sex.
These are pretty common in Asia, in some countries they are pretty much only used for prostitution but not here. Often times Japanese people will live with their parents until marriage and they need a place to bone.
Well that is where The Rock Nine Dragon Castle comes in. It is located at 2693-1 Miyadura, Iruma-Shi, Saitama-ken.
It is modeled after Alcatraz and when you enter you are greeted by the warden who will show you to your room. It is a nice way to spice up your love life with that special someone.
Every Fetish Imaginable Is Available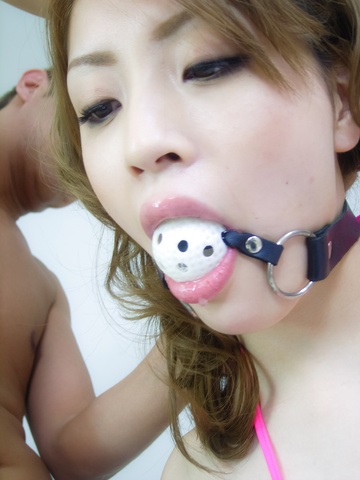 What is it that you want to do? They are probably doing it here. Any guys that have watched Japanese porn know that they always are thinking of some creative ways to spice scenes up.
Whether it is a bukkake scene, fake rape fantasy, or tying a girl up and pleasuring her with a magic wand they always seem to be up to something. They must have got bored of the good old in and out routine pretty quickly over here.
Now all of this naughtyness has spread to different fetish and BDSM clubs in Tokyo. Sometimes they are pretty tame and more of meeting places for people that want to do more experimenting back in their room or at a love hotel.
Other times they can be very wild, just remember that actually having sex in public at one of these clubs is technically illegal. If everyone else is doing it you are unlikely to get into trouble, but the fines are stiff and even jail time is possible.
If you want to try to step up your bondage game then try to head to an event where Kinoko Hajime is doing a demonstration. He is one of the worlds leading experts in bondage and tying people up. Yup, we just said that, worlds leading experts in bondage.
If you want to be smothered by a professional face sitter then try to go to an event with Qure Siouxsie. If you have a face sitting fantasy no one can do it better than her.
When you visit any of these events or clubs it is always best to dress up in proper fetish attire. That could mean assless leather chaps, dominatrix gear, or some form of cosplay.
Many spots won't let people with street clothes in, and if you are let in you probably won't be included as much as someone who looks the part. Around town you can find various torture chambers, dungeons, girls that specialize in golden showers, peeing on you, and just about anything you want to find.
The LGBT & Fetish Scene Mix Often
Some guys are gay, some guys are straight but are tolerant, and other guys don't want to be around gay guys or transsexuals. If you fall into the last category then you may not be very comfortable in some of the spots listed above.
The kinky and fetish sex crowd is a very tolerant bunch and there will be many gays, lesbians, and ladyboys around. If you are not interested in partying with them then you should find a different crowd to be with.
The Folsom Black Leather and BDSM Parties are some of the biggest gay events in the city. The LGBT community has the Rainbow Events where you can find all of the hottest Tokyo ladyboys.
Meet Girls Online For Fetish Sex
Hey guys, we recently learned about a new site for fast hookups that is growing in popularity here in Japan. It is called AsianMatchMate, and previously we only mentioned it in a few countries like Taiwan and Singapore.
The reason is because it was a new site and those were the only countries that had single women using it to get laid. However that has changed, now AsianMatchMate has caught on here too and it is the best way to find slutty girls near you to hook up with quick!
Since this post is in English we bet many of you are tourists, well that site is actually a sister site of Adult Friend Finder so you can trust it is legit. By the way, if you are reading this from your hometown you may want to give Adult Friend Finder a chance right now so you don't need to wait until your trip to get laid again.
Enjoy The Tokyo Fetish Scene
You can find more fetish sex and BDSM in Tokyo than in just about any other city on the planet. Sure, it is pretty much the biggest city around so that isn't a bold statement, but there also might be more here per capita as well.
The Japanese really love to get creative in the bedroom. That is why Japanese porn is so weird and their sex toys are so popular all over the globe.
Now only can you have a lot of fun here but you can learn quite a bit as well. Luckily when you are trying to find BDSM and fetish sex in Tokyo being a novelty is a good thing.