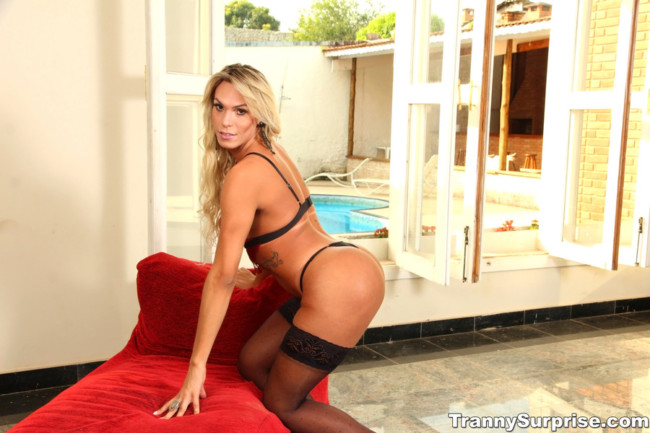 If you want to find shemales in Rio de Janeiro for sex there are some main ts prostitution zones in this city where you will want to visit. Brazilian shemales are known worldwide and this city in particular is world famous for them.
Trying to hook up with sexy Rio de Janeiro shemales can be done in a variety of ways from street hookers to online escorts to online dating. The local slang for trans is travesti, and finding travesti online will be pretty easy whether you want to use a trans escort service or online dating.
Never forget that Brazil is a dangerous country, dealing with prostitutes always elevates your risks, and tranny prostitutes don't make things any safer. Always be thinking if what you are doing is wise or not, and if something feels unsafe or your gut is telling you to get out then trust it.
An easy way to minimize your risks would be to date shemales in Rio de Janeiro. That will keep you from going to dangerous streets after dark on the prowl, or setting up meets with online escorts who may or may not be fakes and scammers.
There are a few good dating sites to meet travestis online that we will get into later once we wrap up the street hookers and online prostitutes.
Shemale Prostitutes In Rio de Janeiro
There are a few main Rio de Janeiro shemale prostitute hot spots that will be the easiest place to track them down. This would not be the safest way by any means, however it is the easiest since there should be some ts girls out in these spots every night.
The first one, and by far the safest, would be along the boardwalk in Copacabana. This is the main touristy area of the city and where tourist dollars go hookers will follow.
Not just female hookers, there will be shemale street prostitutes in Copacabana every night of the week. You need to be careful of pickpockets in this area, they like to hang out in packs and all go up to guys who pass by.
This group of trans will get very close to the guy and often hug him, and they will try to jack his wallet or phone at the same time. This is actually quite common in tourist areas around the world, not only by ladyboys but also by girls.
But with ts girls it is particularly effective since many guys won't have much experience around them, might freak out a little bit, and won't even comprehend what is going on. So if a group of Copacabana trans come up to you make sure to keep your distance and hold on to your valuables.
Overall this should be a pretty safe trans hooker hot spot, our next ones are not. They are located in Centro or Lapa and if you decide to pick up a shemale prostitute in Rio de Janeiro in Centro or Lapa you will want to take a taxi and have him drive you around.
Some specific streets known to be travesti hooker hot spots are:
Via da Gloria
Rua da Lapa
Via Augusto Severo
Ave Gomes Freiere
Rua da Rezende
Not all hotels in Rio de Janeiro will be shemale or hooker friendly. Ask when you check in if guests are allowed and if so try to be discreet when you go inside. Often times as long as you don't make a scene you won't be stopped.
If your hotel isn't trans friendly then there are plenty of love motels in this city where you can rent short time rooms. The ts street hookers should know where they are, but if you follow their lead and let them pick one make sure it is on a main road, don't start following them into a favela or that could end very badly.
You can read about Sao Paulo shemales at that link.
Rio de Janeiro Travesti Online Escorts
A safer way to monger would be to meet Rio de Janeiro shemale escorts online, don't forget that travesti is the local slang here. If you are on dating sites or apps you will often see them putting ts, travesti, escort, massage, or hotel services in their profiles.
Google searches for 'travesti escorts Rio de Janeiro' or 'Rio de Janeiro shemale prostitutes' will pop up plenty of options, and you can be creative with your search terms to find more. But just because there are many options that doesn't mean they are all going to be good.
When dealing with escorts you often have the choice of incall (going to their place) or outcall (them coming to your place.) It is going to be safer to choose the outcall escort option as long as your hotel is shemale friendly.
Try to have a quick video call on Whatsapp before you tell them your location. Make sure they are really a trans, and make sure that they look like the pictures you saw online.
Any time you are meeting hookers online, whether shemale or female, there are many scams, fake profiles, and fake pictures out there. Let them know that you only want to meet the ts call girl you saw in the pictures and that if they don't show up you won't be going through with the deal..
Happy ending massage is quite popular and some prefer to get one from a ts because they have strong hands for a good erotic oil body rub. The best way to get a sexy shemale massage in Rio de Janeiro would be to find an escort who offers massage services.
Dating Brazilian Travestis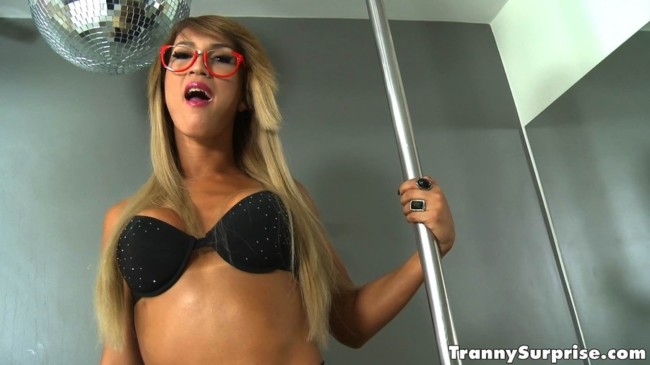 Now we will cover trying to date shemales in Rio de Janeiro. Once you find a sexy ts girl getting a date shouldn't be hard, but locating them might be. Usually they will have a big time interest in foreign men and if you have the balls to approach them it should go well.
But finding them is another matter entirely. How often do you actually see ts girls out in public? Sure there are more shemales in Brazil than most places in the world but that doesn't mean you go out every night and have plenty to choose from. That often revolves around you heading to a bunch of gay bars like The Week and hoping there are sexy trans out partying, but that often isn't the case.
The easiest way to meet shemales in Rio de Janeiro will be online dating and there are two main sites to do it on. MyLadyboyDate is the biggest and best ts dating site in the world and there are hundreds of Brazilian shemales using it, including close to a hundred shemales in Rio de Janeiro on it as of early 2018.
MyLadyboyDate offers discreet transsexual dating and can really save you a lot of time and keep you out of some sketchy situations. The other option is Brazil Cupid, this isn't a ts dating site, here you can chat with girls and guys but don't worry it is very easy to change your search settings for shemales only if that is all you are interested in.
Brazil Cupid is the largest dating network in the country, don't forget that you need to be on the lookout for the word travesti in profiles when using that site. From there just chat with as many as you can, find the ones you like the most and set up a meet. It would be advisable to not go to their place for the first meet, either do it in public or if they want to hook up right off the bat meet at your safe ts friendly hotel.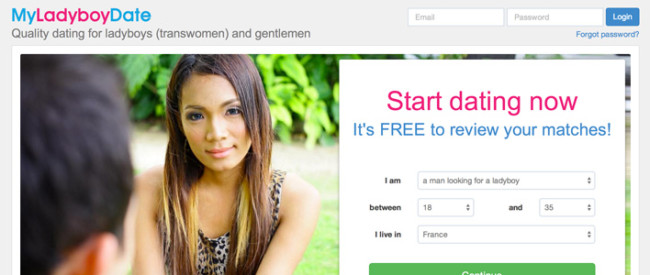 Good Luck Finding Hot TS Girls
That wraps up this Rio de Janeiro shemale sex guide, hopefully you now have a much better understanding of the scene here. Now you should know where to find them, you just need to try and stay safe while doing so.
Don't led them lead you to any unknown places, don't give them access to your drinks, and always remember to wear a condom with transsexuals. Using the dating sites will be the safest way, but if you just want to hook up quickly the street prostitutes and online escorts are out there also.
Good luck finding shemales for sex in Rio de Janeiro.