Best Sports Books in Las Vegas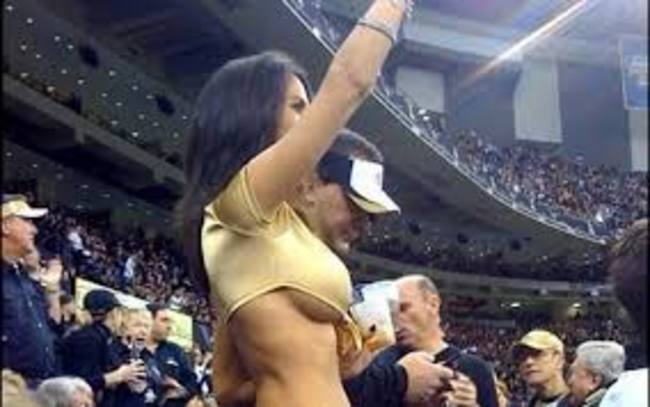 Guys love sports and when many guys go to Vegas with their friends they want to bet on some games and hang out in the best sports books in Las Vegas. Some casinos value the sports bettors more than others and set up some really nice books.
Others don't really seem to care much and have the same sports books they built in the 90's. Then there are some that built new ones that they were so poorly designed that even though they are new the set up leaves a lot to be desired.
Most of the best sports books seem to all be in the same area of the strip, if you plan on spending a lot of time in them then you should probably book a room down that way. Of course the nicest books are at some of the most expensive places to stay, so your hotel room won't be cheap.
Before we get into listing the best sports books in Las Vegas lets first play mom and tell you how bad sports betting is.
Vegas Loves Tourists That Bet Sports
Sports betting is one of the hardest ways to win when it comes to gambling. You are never going to beat the house at anything you do, but when the house takes 10% of your profits anytime you win and you get nothing back when you lose how can you expect to beat them long term?
The answer is that you can't and they know it. Sure there is a very tiny % of sports bettors that win long term. Most of them have sophisticated computer models that break down all the important data and spit out the winners.
Actually they generally spit out a 'rating' for each team, and when two teams play they can subtract rating A from rating B and that is what they think the line should be. When they notice their statistical model differs from the books they bet.
If the difference is big they may bet big, or they may always make the same sized bets. Some guys prefer to bet a lot of games and lower the 'variance' that comes from any form of gambling. Others prefer to wait for their to be a big difference between their system and the books and then bet big.
Why are we telling you all of this? Because this is how much effort it takes to beat sports betting. We are going to assume that you aren't going to be building a computer program to break down the data of the games you bet on.
You also aren't going to have any patience, the pro bettors may look at 100 games and decide that there is nothing worth betting on. Where as you are going to walk into the book and pick a side on a bunch of games so you can sit there and watch them. You have no statistical model, and no patience.
This is why Vegas loves you, and this is why you are most likely going to lose, at least long term. You are a big boy so you are free to make your own decisions, we just wanted to play mom and warn you that sports betting is bad 1 more time before we told you where to go to place your bets.
Best Sports Books In Las Vegas
There are a lot of good books in town but the best ones are all located in the same area of the strip. In just about all of our Vegas posts we suggest either staying in the Venetian/Wynn area or the Aria/Cosmopolitan area.
If you are going to be spending a lot of time in sports books then you should definitely choose the Venetian side of town. Actually the Venetian itself has one of the biggest books after they gave it a major overhaul around 2012.
It is now one of the best around and really the Venetian is a great home base for your trip, particularly if you are going to be sports betting. Right next door at Palazzo you can find 'Legazzi Stadium' which is a much smaller book but one of the nicest around.
You can get some great food here and if you are going to spend all day betting this might be the most comfortable place in town. However the best area is really small and if you are going on a busy sports day the good seats will certainly be reserved for high rollers.
One more door down is the Wynn which has a pretty good book though some don't like it. The best part about it is that there are hundreds of seats and the ones in the back all have their own mini TV, so if you are trying to watch a game that won't be up on the big screens this is your best shot to channel surf and find it.
Across from the Venetian you will find the Mirage and after they upgraded their book in 2013 many consider it the best in town now. It certainly is very nice and worth a look.
Another good book that is just off the strip is the Westgate (used to be the Hilton) and while it isn't on the strip it isn't far at all. A taxi will be very cheap to Westgate.
That pretty much covers the best one, every casino will have a book, but they probably won't be as good as those.
Shop Around For 'Futures' Bets
While most of the casinos on the strip will have the same lines up for games one place where they may differ, and sometimes differ by a lot, is on futures bets. Odds to win the championship or regular season win total over unders are where you can shop around and find the best lines.
One casino might have a team as 10 to 1 to win the NBA Championship while another might have them at 18 to1. If you look at College Basketball and College Football you can find even bigger discrepancies.
Then if you shop around for team over unders you can find some good middles. For instance for baseball one casino might have the Red Sox at over/under 85 wins and the other casino has them at 90.
You can bet over 85 and under 90 and if it ends up in between you win both bets, if it hits exactly on a number you win 1 and get a push, and if its not in between you only lose the vig.
That is a much better tip for people that live there then a tourist because you need to get those bets in early to get the best odds and the weakest lines. The earlier you bet on the future the bigger the payout is likely to be.
It would take to long to list them all, but some casinos are owned by the same corporations and will have the same odds on everything. For instance MGM and Harrah's own a whole bunch of the strip.
But you can walk from the Wynn to the Venetian to Harrah's and across to Mirage and hit up 4 different casinos that all will have different lines on certain things.
Be sure to book a room online so you can get the best price possible.  The more you save on your hotel the more you have to splash around with in the sports book or in the nightlife.
A good budget option walking distance to many of these good sports books is Casino Royale. If you do bet then good luck and hope it works out. Just bet what you can afford to lose and you will have a good time when finding the best sports books in Las Vegas. If you get bored of all the games contact the easy girls on Adult Friend Finder.