Sex Guide: Nagasaki, Okayama, Kamakura, Yuigahama & Saitama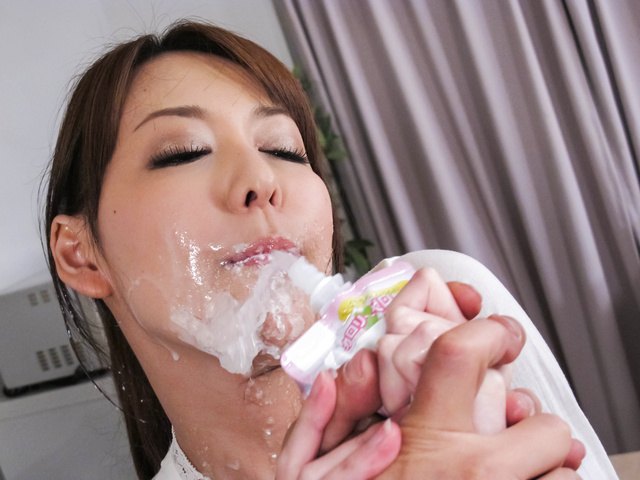 We are going to do something a little different in this sex guide to Nagasaki, Okayama, Kamakura, Yuigahama and Saitama. Generally we like to give each city its own page and get out as much info as possible.
The problem is that these smaller Japanese cities just don't have a lot of info to get out. There is such limited info about them online plus the mongering and nightlife scenes are pretty small.
So instead of writing up a bunch of short posts for each we just decided to combine them all into one. We will give a nightlife, girls, and sex guide for all five and point you towards the main red light and adult entertainment districts for each.
When doing our Tokyo sex guide there was no lack of information and it was easy to write a lengthy and informative post. In cities like Nagasaki, Okayama, Kamakura, Yuigahama and Saitama the opposite is true.
We know that there are definitely going to be some single foreign men traveling to these cities and thought we should pass on whatever we could learn to them. Even if all you know is a good starting point for your search that is better than not knowing anything.
We will start off by giving some basic tips for picking up hookers in Japan. There are various things to be on the lookout for so when you go to the red light districts you know what to expect.
Then each city will be covered, and we will end it with the best online dating site in the country so you can try to meet some single girls before you even arrive in town.
Prostitution In Japan
This is not an easy country for foreign men to monger in. You have to remember that selling sex in Japan is illegal so most of the time you are only going to be paying for a blowjob.
However in these smaller cities it seems that there are more street prostitutes around and they may be more open for sex. Generally speaking when mongering in Japan you are looking for soaplands, pinsaros, or trying to meet hookers online via health delivery services.
Some guys reading this may not know those terms so lets cover them each. Soaplands are men's erotic spas where you get a soapy body to body massage.
You probably have seen them in Japanese porn before. You get in the shower or tub and the hot massage girl soaps up her body and rubs it all over yours before giving a blowjob.
Pinsaros are sometimes referred to as pink salons and they are blowjob bars. You go in, get your dick sucked, and leave. Pretty simple concept to understand, and they are totally legal.
Then there are the delivery health services which pretty much are happy ending massage delivered to your door by an online escort. You can Google 'delivery health services in Nagasaki, Okayama, Kamakura, Yuigahama, Saitama' or any other city you might visit in the country.
Again this is totally legal and depending on how much you pay you will get a handjob or blowjob for your happy ending. But there is a major twist that we haven't covered yet, and it is not a good twist.
Many of these establishments will not be foreigner friendly meaning you can't do business there. The local word for foreigners is 'gaijin' and if you have done any research on prostitutes or sex you certainly have scene the words 'gaijin friendly' before.
If a place is gaijin friendly then foreign men are allowed, if it isn't then they aren't. It isn't necessarily that they don't like us, it is just that the local guys can't speak English well and will be ashamed to admit it.
If you go to a soapland and see a rich Japanese businessman and try to strike up a conversation he might feel shame when he can't reply to you. Then he may never want to return and the soapland will lose a very valuable long term customer, just to make a quick buck off foreign men who will be in a different city tomorrow.
It may sound silly to foreign men but the saving face culture is very real here and from a business perspective it is hard to argue against some places not being gaijin friendly. The more Japanese you speak the more doors that will open, but most places are pretty strict.
As we mentioned though at a lot of these smaller cities the red light districts have seen better days. They may have no soaplands or pinsaros left in them, but there will be some streetwalkers, pimps, and touts around trying to help you out.
The pickings might be slim, but if you are looking for prostitutes in these smaller Japanese cities they will be the best places to start. Or you can search for gaijin friendly escorts for delivery health services as well.
There really is not a lot of info to pass on for any of these cities. We will point you towards the main red light districts and bar districts for each city and mention some known cool bars to hang out at.
But you are going to have to put in the leg work and be up for some trial and error to find what you are looking for.
Nagasaki Sex Guide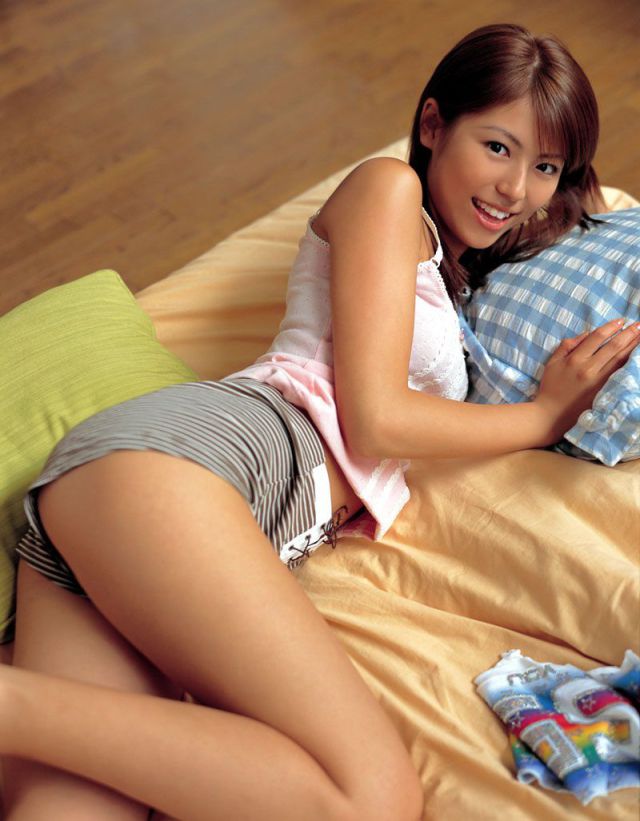 You can still find a pretty good amount of adult entertainment at the Shian-bashi red light district in Nagasaki. It is probably the best of all the red light areas in this post, most of the others are dwindling to say the least.
If you want to find hookers in this city then the Richmond Hotel is perfectly located right in the middle of the Shian-Bashi red light district. Stay here and you will have many opportunities for sex all around you.
Much of the best nightlife to find a good Japanese woman that isn't a hooker is in this area also. Some of the best pick up bars and nightclubs to meet single girls in Nagasaki are:
Okayama Sex Guide
If you want to find prostitutes for sex in Okayama then hang around the Nishigawa Canal Park at night. This is where you can find some streetwalking hookers and probably some pimps as well.
It is also one of the best areas for nightlife in the city, and you can find more nightlife and adult entertainment close to the Okayama Station. Some of the best pick up bars and clubs in the city are:
Kamakura Sex Guide
For the longest time there was a big red light district in Kamakura between Komachi Oji and Omachi Oji. This was the best place to go in the city and it had all sorts of great adult entertainment for locals or foreign men
This red light district has seen much better days but there should still be some options here after dark. You can also try to meet Kamakura girls that aren't hookers at singles bars and clubs like:
Yuigahama Sex Guide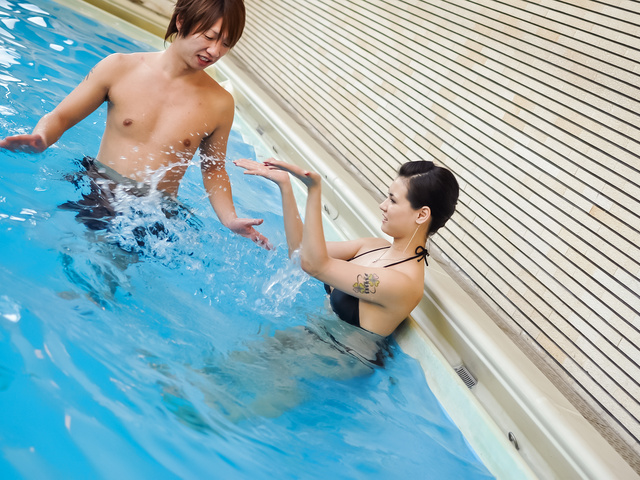 Yuigahama Beach is pretty close to Kamakura and while there isn't a big red light district here you will find some girls partying when the weather is nice. Don't expect some wild spring break like party destination, but you can chill out at the beach and in some of the relaxing bars at night.
Some of the best pick up bars at Yuigahama Beach are:
Blue Room
Smirnoff Summer Beach
Jamin
Loop
Hokutotsuchisei
Piccolo Bar 117
Saitama Sex Guide
Finding sex in Saitama will probably be harder than anywhere else. There is very limited nightlife here and the Nishi Kawaguchi red light district in Saitama has been cleaned up a lot.
If foreign men do want to look for hookers or an erotic sex massage the Nishi Kawaguchi red light district will still be the best place to start your search. Even the nightlife for non pro girls is extremely lacking here but you could check out some singles bars and restaurants like:
Overall this is not a great city to visit if you are looking for adult entertainment. However if you are looking for a good traditional Japanese woman it could be a nice place to find one.
Foreign Men Meeting Good Japanese Women Online
Nagasaki probably has the best nightlife of anywhere on this list with Saitama being the worst. But no matter where you are going in this country you can give yourself a leg up before you arrive.
Hop on Japan Cupid and try to pipeline a week or ten days before you arrive. You can meet Japanese girls online who are interested in foreign men in all of these cities and have some dates set up.
Of course the bigger the city the bigger the female user base will be. The nice thing about using Japan Cupid is that you can use this one site as you travel from city to city so you always have contacts made before you arrive.
Try and choose a hotel or AirBnb near the nightlife districts mentioned here. Invite them out for some drinks and then later in the night see if they will hook up at your place. If they say yes then you probably just found your sex in these smaller Japanese cities.
No matter if you are looking for a quick hook up or to meet a good Japanese woman who is looking for a foreign husband this will be the best site to use.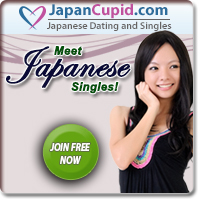 Good Luck When Mongering
Some of these red light districts have seen better days, others are still going strong. Either way there should be some mongering around to find at the places listed here.
Remember that you can always search for health delivery service and that the more Japanese you can speak the more options you will have. Plus foreign men can meet girls online before you arrive to make things easier to hook up once you are there.
If you wanted to read more about the best nightlife in Japan's bigger cities check out this eBook guide. It breaks down the red light districts, bar districts, and gives more tips on navigating the tricky nightlife in this country.
Hopefully this sex guide to Nagasaki, Okayama, Kamakura, Yuigahama and Saitama was helpful to you.