Where To Hook Up With Sexy Girls in Okinawa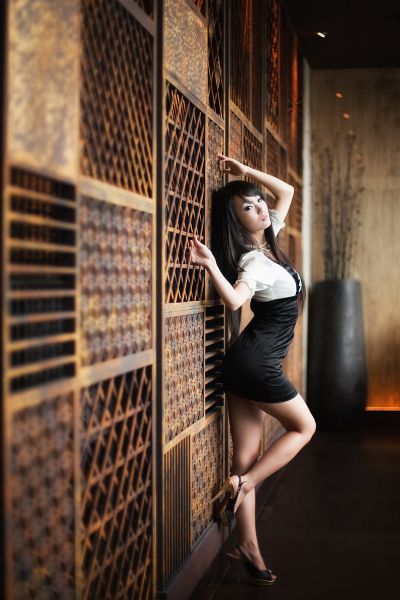 This post on hooking up with hot girls in Okinawa for sex or dating should be able to help you succeed with whatever goals you have. That might mean finding Mrs. Right, or just finding Mrs. Right now.
Not everyone finding this page is going to be after the same thing, so we are going to cover all the options. We assume most of you reading this sex guide are just trying to get it in tonight, well when sexy girls in Okinawa hook up with strange men they often go party around the Matsuyama nightlife district.
If you want to hook up like they do then you should probably be heading there also, don't ya think? Put on some nice clothes, your best dancing shoes, and see what you can make happen.
Women aren't expecting to get hit on during the day, that means if you try it could go all sorts of ways. Some will blow you off, but others will be so surprised that if you throw in a compliment they might be even easier to pick up then they would be after dark when it is more expected. Of course if you don't speak Japanese then it may fall on deaf ears, most women in this country can't speak English at all.
This sex guide will also be shouting out online dating so you can invite some girls over to Netflix and chill. Though if you find a really special one online then you probably are going to have to offer more than that.
Like we said, we don't really know exactly what you are looking for but we are going to do our best to help you find it either way.
Sexy Girls At Okinawa Hook Up Bars
Some good clubs and hook up bars with slutty girls in Okinawa for sex would be:
TK Cafe
Okinawa Brewing Company Mihama Cafe
Dojo Bar
Black Rose
Area Asia
Sure, you are going to have to put in some effort to meet them but anyone that has dated girls in Asia knows it isn't that hard of work. These sexy girls in Okinawa are going to be pretty bad at English, many of them won't speak a lick. That doesn't mean they don't have an interest in foreigners, for many the opposite is true.
The language issue can certainly make things difficult, but your exotic factor can be off the charts here. You want to play a high volume low percentage game here, don't put all your eggs in one basket and meet as many girls as possible.
You are looking for the sexy Okinawa girls who are seeking foreign men, there isn't a huge percentage of these girls around, but they are definitely out there. As far as where you should stay Kokusai Street is the touristy area and Matsuyama is the nightlife area.
If you are going to do a lot of partying at night then stay in Matsuyama. Renting a condo off AirBnb will up your chances of getting laid, Japanese girls are more likely to accept an invitation to a guys apartment than a hotel room.
If you prefer daygame then just head to the malls. Some nice ones will be AEON Mall, T Galleria, and San-A Naha Main Place. If you were looking to go to some smaller cities with less foreign men around there are some good ideas in that link.
You might possibly be let in if you show up with a group of Japanese people, speak Japanese well yourself, or offer a big tip to the door man but don't bet on it. Don't sweat it, the easy girls in Okinawa who want to meet foreign men and potentially have sex with them won't be at the non-friendly places anyways.
Generally speaking the slutty Japanese girls who want to hook up with foreigners frequent the expat and tourist bars. If you want easy sex then you should also, but just know these girls are usually hooking up with lots of different foreign men. It isn't always the case, but often is.
Meeting Okinawa Girls Online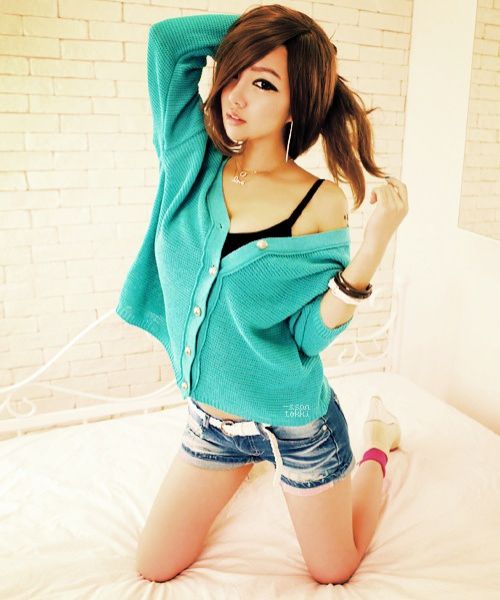 The problem with trying to meet sexy girls in Okinawa in public is that many of them can't speak English at all. In a bar or a club that may not be a killer, but as far as day game goes it really is.
When people learn new languages it is mostly paperwork at first. That means they are going to read and write a lot better than speak, and that is definitely true for many Japanese girls.
If you walk up to one in the mall she may not be able to reply even if she has interest in you. Asians hate to lose face, and not being able to reply to you will cause her great shame.
But if you message her online there will be less pressure and it will be easier for her to communicate with you. Plus you always know she is at least semi interested or she wouldn't have signed up for the dating site in the first place.
Hey guys, we recently learned about a new site for fast hookups that is growing in popularity here in Japan. It is called AsianMatchMate, and previously we only mentioned it in a few countries like Taiwan and Singapore.
The reason is because it was a new site and those were the only countries that had single women using it to get laid. However that has changed, now AsianMatchMate has caught on here too and it is the best way to find slutty girls near you to hook up with quick!
Since this post is in English we bet many of you are tourists, well that site is actually a sister site of Adult Friend Finder so you can trust it is legit. By the way, if you are reading this from your hometown you may want to give Adult Friend Finder a chance right now so you don't need to wait until your trip to get laid again.
Good luck hooking up with hot girls in Okinawa for sex or dating.