Where To Hook Up With Sexy Girls In Adelaide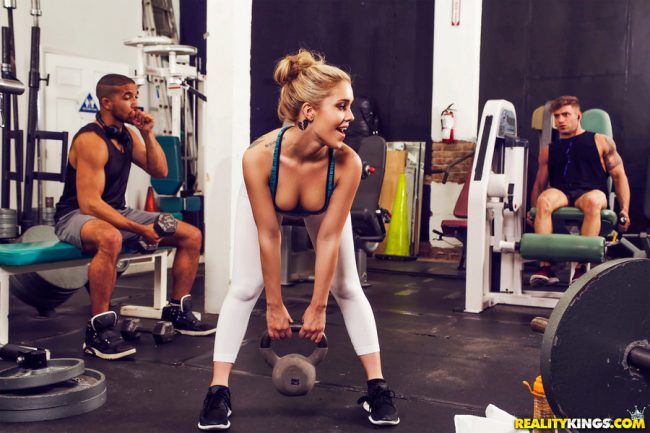 Hooking up with hot girls in Adelaide for sex the first night or dating can be done at a variety of bars, nightclubs, beaches, or shopping malls around the city. As any guy who considers himself a true pick up artist knows you should always be closing.
If you see a sexy girl anywhere around town you should try and chat her up, you may never get the chance again. As far as partying goes you can find some good singles bars and nightclubs, but many consider this to be a sleepy town with limited nightlife and few sluttier girls around.
There are definitely cities with better nightlife in Australia you could visit, but if you find yourself here you might as well try to make the most of it.
We will start this post off by mentioning where to hook up with Adelaide girls for sex the first night in the various adult entertainment venues around town, mainly on Hindley Street. After that we will talk about where you can try to use day game to meet girls when the sun is still up.
Then this sex guide will mention a good hook up dating site that is a lot more popular in Australia than you might expect it to be.
Sexy Girls At Adelaide Hook Up Bars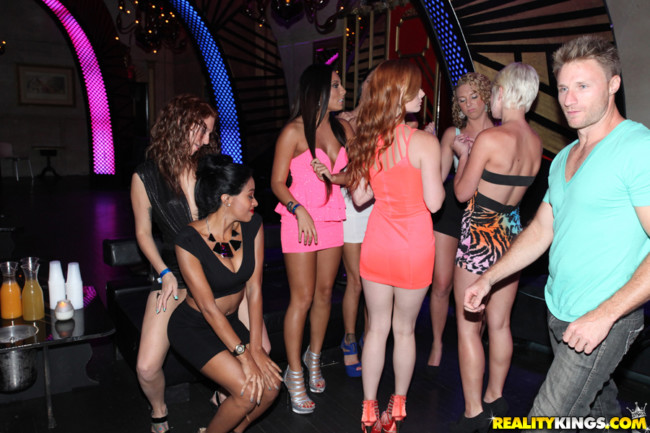 You can go to these clubs and hook up bars to find slutty girls in Adelaide for sex:
We started with the sexy single ladies in the nightlife because this is where most guys feel more comfortable. Alcohol not only helps you to have the courage to approach women, but it definitely makes them a lot more approachable (and slutty) as well.
You can find cool places to party with sexy Adelaide girls spread all around the city, but if there was one main nightlife and adult entertainment district then Hindley Street might just be it. You can find some of the best clubs and bars here, so if meeting slutty girls after dark for casual sex is your goal getting a room as close as possible to Hindley Street would be a wise decision.
As the weather gets nicer in the summer you may also want to try to party at Glenelg Beach at bars like The Grand or The Moseley. Ramsgate at Henley Beach is also popular with sexy single ladies in town when the weather is nice.
Overall though most of the best places to party and meet Adelaide girls for sex are in the CBD and Hindley Street would make a great home base and maximize your chances of hooking up. For better nightlife you may want to consider visiting Sydney or Melbourne and we have written sex guides for both.
Glenelg Beach During The Day
Not all guys like to try to pick up girls in bars or nightclubs. Day game is a whole different animal, but for many men it is their best skill.
The key with day game is to know how to approach in the right way. You can't come on as strong as you do in a nightclub, and you need to be prepared to back off if need be.
Sexy girls in Adelaide have men chatting them up all the time and some will have pretty strong bitch shields. If she isn't into it at the time just give up and move on to the next one.
During the summer months you should head to beaches like Glenelg, Brighton, or Henley where you can check out women in bikinis and try to chat them up. When the weather isn't great you will have to try to meet ladies at malls like Rundle, Mario, West Lakes, and Adelaide Central Plaza.
There are some good shopping streets around Rundle which might make it your best choice.
Meet Slutty Girls Near You Online
Just as some guys don't like nightlife many don't like day game also. If you don't like either then you are running out of options, but luckily meeting girls online in Adelaide for hook ups can be done as well.
We all have seen ads for Adult Friend Finder on various porn or sex related websites before. Generally most guys roll their eyes or have completely written the site off and don't even notice the ads anymore.
In most cities around the world that is a good strategy, sexy girls aren't usually quick to sign up for a hook up site that is all about hooking up and not about serious relationships. But in certain countries and cities there are more female users as of our last check than you might expect, and Australia is one of the best.
There are hundreds of slutty girls in Adelaide looking for hook ups on Adult Friend Finder, thousands in South Australia, and over ten thousand in New South Wales. That means there are lots of horny girls out there that don't know where to find guys to help satisfy their needs when they feel slutty.
Are we going to tell you that you can log on tomorrow and find a supermodel who wants to have sex 5 times a day with you? Of course not, and we aren't going to promise that you will have many girls messaging you their numbers and begging you to screw them either.
But this is about as fertile of hunting grounds as you will find when it comes to meeting slutty and sexy girls in Adelaide who want to hook up. The best part about online dating is the efficiency and being able to contact so many women in a short amount of time.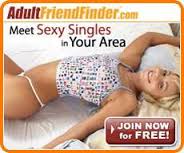 Good Luck Finding Sex In Adelaide
As most men grow older they realize that it really is true, dating is a numbers game. Never put all of your eggs in one basket and take as many shots as you can.
If you see a girl at the beach or the mall and she is hot then say hello. If you see a group of hot ladies at a pick up bar go over and see if any of them show interest in you.
Use online dating to contact a lot of sexy Adelaide girls in a short amount of time. All you can do is try your best, and the more attempts you make the more times you will get laid. If you want to take your partying to the next freaky level we have covered where to find orgies and sex toys in this city at that link, and strip clubs with nude women at that one.
Good luck when trying to hook up with hot girls in Adelaide for sex the first night or dating.