How To Meet Ladyboys In Australia Online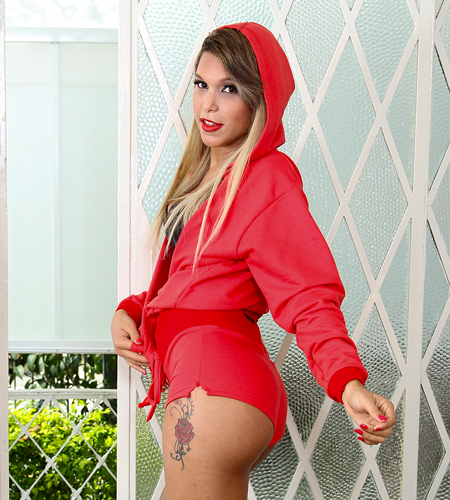 The best transgender dating site in Australia can help guys find ladyboys online who aren't otherwise easy to locate. Online dating is the most efficient way to meet new people in this day and age and can really speed up the process.
Particularly when it comes to trying to meet Australian ladyboys because they are not always easy to find out and about, in fact no cities here made our best for finding local ladyboys post. Even though the world is becoming far more liberal when it comes to the LGBT community that doesn't mean every trans feels comfortable being who they want to be in front of society.
Hopefully as the times continue to change people will feel more free to be who they really are, but for now many like to be discreet and no one can blame them for that. That is why finding a good transgender online dating site in Australia will be the biggest key for you to find the friend or life partner that you are looking for.
We will start off by talking about the struggles to meet and date trans in your area, mention some LGBT pick up bars you could try and visit around the country, and of course talk about MyLadyboyDate as well.
Transgender Pick Up Bars In Australia
Finding a good local transgender pick up bar in Australia is never easy. Generally you just have to go to the only gay pick up bar in town and hope that you can find a shemale there.
Sometimes you might, often times you won't. Many will have special drag queen events but the talent for those shows aren't always the most approachable people.
Then when you add in that some of the most iconic gay and LGBT bars in the country have closed recently that isn't helping anything. In Melbourne both Libation and the famous Greyhound Hotel Bar are no longer open.
In Adelaide the long standing gay bar Mars is now gone. Luckily there is still a lot of LGBT nightlife located in Sydney on Oxford Street, and in Perth you can go to the Court Hotel or in Brisbane you can visit Beat MegaClub.
But picking up people in bars is becoming kind of played out these days. 20 years ago meeting people on online dating sites was for weirdos, today it is the most common way to try to meet people for dating, serious relationships, or just hooking up.
Ask a 20 year old why they prefer to meet people online instead of a bar and they will look at you like you just don't understand. We aren't saying either way is right, but they both definitely can work for you.
Best Ladyboy Dating Site In Australia
If you are looking for the best ladyboy dating site in Australia then you might as well use the best in the world. MyLadyboyDate has been helping men meet trans in your area for many years and are highly respected in the LGBT community for being a safe and discreet way to meet people.
Not only are they safe and discreet but they also have the biggest active trans user base of any site around. There are currently over 200 transgenders in Australia seeking men online on MyLadyboyDate right now.
Not only that, but they are an international site and that means you can meet trans from all over. Want to chat with any of the almost 7,000 Filipino ladyboys who aren't that far away from Australia? You can do it there.
What about the almost 2,000 Thai ladyboys? Or the over 700 Brazilian shemales? Yup, you can contact transsexuals from all over the world and start chatting with them right now.
Maybe you just want to have some new interesting and open minded people to chat with. Maybe you want to start a long distance relationship with someone who may grow to be your life partner.
Or maybe you want to date or hook up with one of the many Australian ladyboys on the site near you. On MyLadyboyDate you can make all of the above happen with ease.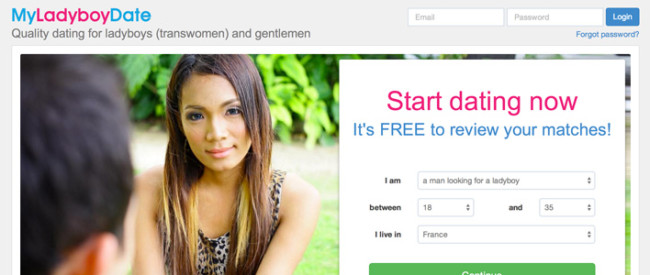 Good Luck Dating Trans
Some guys reading this may never have had any encounters with local trans before. They may have a genuine curiosity, really want to meet and date them, but aren't really sure how to pull it off.
The answer is quite simple, just treat them the same as you would any other person. Be comfortable around them and they will be comfortable around you and you will have a great time on your dates.
Just check out the best dating site to meet ladyboys in Australia online and start chatting with as many as you want to right now.