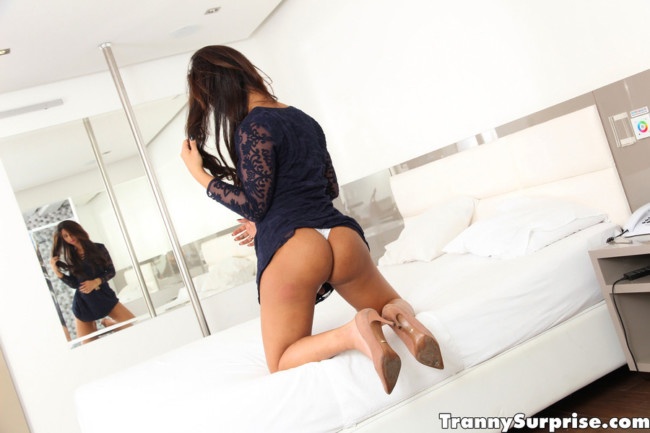 If you are looking for where to meet trans and ladyboys in Sydney, Australia we have some good tips for you. There is a pretty vibrant LGBT nightlife scene in this city where you might be able to find sexy ts partying after dark.
There are also various ways to meet transsexuals online here. There is not a huge ladyboy scene, but more than you can find in many cities around the globe.
That probably has to do with the fact that Australia is so close to Southeast Asia where many of the worlds biggest transgender hot spots are located. Countries like Thailand and the Philippines are known for their ladyboys, and you can find some of them moving to Australia.
Lets start out with the best LGBT nightlife in the city and then mention where to meet Aussie trans online as well. We wrote a full Sydney dating guide for men that breaks down all the nightlife in this city at that link.
LGBT Nightlife In Sydney
You can find plenty of good LGBT nightlife in Sydney, particularly in the Oxford Street party district. There are plenty of bars and nightclubs here and some of them are LGBT friendly.
Finding transsexuals out at night won't necessarily be easy, but if you are out and about enough you should meet some ts eventually. Specific ladyboy bars in Sydney would be:
A few other places you could visit for shemales would be the gay beaches like Lady Jane and Obelisk. Or you could go to Aarows Sex Club in Rydalmere.
This is like a gay sauna club but on some nights ladyboys are known to show up. It can be a mixed bag though and you are never sure whether you will be able to find casual shemale encounters there or not. You can also read about all the options for ts dating in Melbourne or Brisbane, or Perth and about the unfortunate lack of options in Gold Coast here.
Meeting Ladyboys Online
The best transgender dating site in the world is MyLadyboyDate and it is growing in popularity in Australia. There are hundreds of active trans users on the site in this country currently. With how fast the trans community is growing world wide we expect that number to rise in the future.
One of the great things about trying to meet sexy ladyboys in Sydney online for dating or hooking up is that they usually are just as keen to meet up and make things happen as you are. If you have any experience with other dating sites or applications you know that this often isn't the case, girls are always going through some mental tug of war on whether to go through with something or not.
Most Sydney ladyboys aren't wired like that, ts are ready to take what they want at the first opportunity. That means when you find that hot ts you like you can be pretty forward and ask them to meet up with you for a drink, a coffee, a meal, or just a casual hang out at your place.
Don't outright say 'wanna come have sex?' or 'are you down to Netflix and chill?' instead invite a shemale to do whatever it is you hope to do. Don't be surprised when a lot of them accept your invitation.
No matter if you are looking for a life partner, ts dating with Sydney transsexuals, or casual hook up MyLadyboyDate will be the best way to find transgenders near you.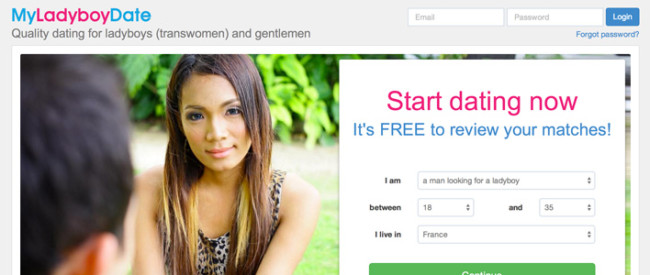 Good Luck Meeting Sydney Trans
Some of you guys may have experience dating Sydney ladyboys before, but we bet most of the people reading this don't. You probably are a bit nervous, but guess what, you have no reason to be.
Dating a transsexual will be so much easier than you expect. Of course there will be some initial awkwardness but it will pass fast. What do ladyboys want to be? Transsexuals want to be women right? OK, there are so many gender labels these days that might not be true in every case, but it should be in most.
Have you been on a date with a woman before? Well, now you know how to handle dating ts. All you have to do is be a gentleman and have a nice conversation over dinner, some drinks, or at whatever place you are going.
Open doors for your Sydney ladyboy, ask them about their lives and actually listen to what they have to say. Be engaged in the conversation and actually care about what the shemale you are on a date with has to say.
If you do all of that you are in for the night of your life. As the world continues to become a more tolerant place more and more trans will be around us all. That is great for them, and it is great for guys who want to meet ladyboys also.
Right now your best option is to use ts online dating sites to track them down quick. Be sure to wear a condom with transsexuals every time. Good luck when trying to meet trans and ladyboys in Sydney, Australia.