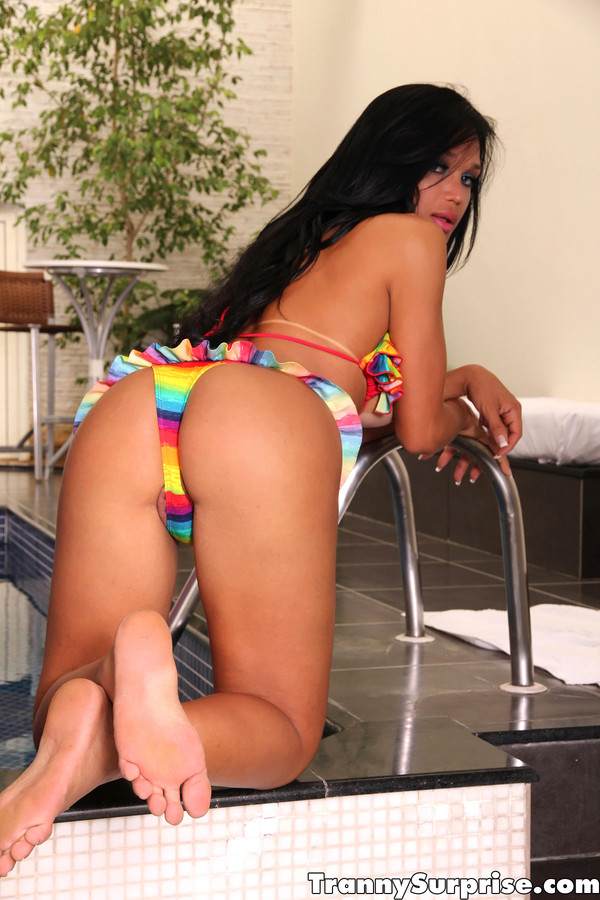 Many foreign men have a lot of interest in ladyboys but are not sure where to find them. Now we will share a post from a guy who took a month trip to Asia recently that has been looking to hook up with as many ladyboys as possible. He told us about his ts sexual encounters and asked if he wanted to do a guest post and he said yes.
He does not like to go with Asian ladyboy prostitutes so he has been meeting most of his trans online across the many dating sites you can find them on. Here is a journal of his TS sexual encounters with Asian ladyboys he met online, we hope you enjoy this guest post.
First Trip to Southeast Asia to Meet Ladyboys Online
Well I have always had an interest in ladyboys and I had heard that ts are very keen to meet foreigners if you make it out to Asia. I knew that Thailand was pretty much the ladyboy capital of the world so of course I wanted to go there.
While reading on some other sites I had found out that there are ladyboys interested in foreign men in the Philippines and Cambodia also and wanted to check them out as well. I really don't like to go with prostitute ladyboys too much because I think they probably go with a lot of customers.
When you go with a ladyboy there is a higher risk of HIV because of the anal sex so you need to be careful. An Asian ladyboy prostitute can be very aggressive as I found out and I was more interested in finding the good ones then the working ones.
That meant I needed to try ts online dating because it would be a lot easier to find them for sexual encounters that way. I also was a bit shy at first and like the discretion that online dating for ladyboys allowed.
Bangkok TS Sexual Encounters
Even though I found some ladyboys in Pattaya online I did not go there because I figured many of them would be prostitutes. Instead I focused mostly on Bangkok ladyboys for my first trip to Thailand.
There are certainly many prostitutes in Bangkok as well but there are also lots of non-working ladyboys interested in foreign men who are just looking for a relationship or even casual sexual encounters. I found the ladyboys in Bangkok to be quite nice and friendly overall but they had limited English skills which made things a bit harder for them to find a foreign husband.
Many of these Asian ts were happy to come straight to my apartment that I had rented off Airbnb. Since this was my first attempt with ladyboys I really did not want to go out in public and shyness was a pretty big deal at that point. I stayed in Bangkok for 2 weeks and had sexual encounters with 6 different ladyboys online.
Two of them I met on ThaiFriendly, and 3 off of MyLadyboyDate. I thought all of them were very attractive and I had a good time with each and every one of them.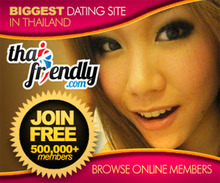 Overall it was very easy finding hot ts-girls around, they are quite eager to meet and it is pretty easy to screen out the hookers. If you are looking for Asian ladyboy prostitutes in Bangkok you will definitely be able to find them online or at the common places like Nana Plaza and the surrounding area.
On ThaiFriendly I was getting so many messages from ladyboys seeking foreign men that I couldn't even keep up with them. At first I tried to use the free service but only being able to send out 1 message every ten minutes really slowed me down. Paying for a membership allowed me to meet so many more and have more Asian ts sexual encounters.
Sex With TS In Phnom Penh
After I left Bangkok I went to meet Cambodian ladyboys for 1 week. There are not many dating sites for Cambodia so I focused on MyLadyboyDate and I found two beautiful Cambodian ts to spend time with. I saw one of them 2 nights and the other one my last 4 nights.
The first ladyboy that I saw for two nights was one of the main ladyboys in Phnom Pneh I was hoping to spend time with. She had very beautiful pictures on her MyLadyboyDate profile and also on her Facebook. She said that she had never been with a foreigner before but I am not really sure that I believe that as she seemed pretty experienced with ts sexual encounters and was not very shy by any means.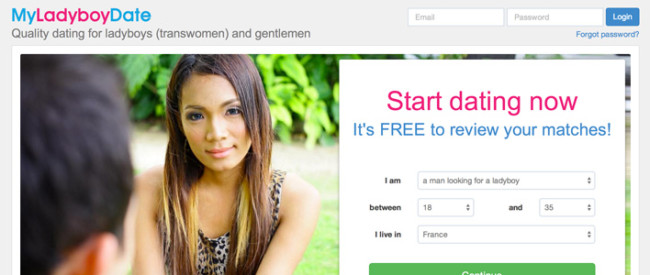 I tried to buy her some nice dinners and a few small gifts because I know that people in Cambodia do not make much money and a little bit of help goes a long way for them.
Then a couple days into my trip a ladyboy off that I was wanting to meet the most finally messaged me and said she had just got back from a trip to Siem Reap. This was one of the sexiest ladyboys I had ever seen and I really wanted to meet her in person and find out if she was legit.
To my surprise she was just as beautiful in person as she was in the pictures and he had just come off a long relationship that ended a few weeks before. She wanted to get over her ex and I was more than happy to help.
This was the first time that I went out with a ladyboy and she took me to Heart of Darkness. If you are looking for ladyboys in Phnom Penh then Heart of Darkness is definitely a good place for you to go. I did not partake with any of them because I already had the sexiest one in the place on my arm.
If you are looking for sexy ladyboys in Phnom Penh, Cambodia then MyLadyboyDate is the quickest and easiest way to find them. There are more ladyboys in Bangkok certainly, but I felt the ladyboys in Cambodia were a bit sexier.
Filipina Ladyboys In Manila
The last stop along my first ladyboy sexual encounter tour it was to the Philippines and I had done some online dating pipelining before I got there so I had quite a few contacts built up. I wanted to spend one week in Manila and one week in Cebu City.
I knew there were lots of ladyboy prostitutes in Angeles City but I did not bother going there because I had so many ts contacts in the other two cities. The first ladyboy I had over off PinaLove was very pretty but I am pretty sure she wanted money.
When she showed up she mentioned that she had been at Cafe Havana which is a popular place for foreign men to find ladyboys prostitutes in Makati. She was really hot but I did not really want to go with a hooker ladyboy so I kindly asked her to leave and gave her taxi money.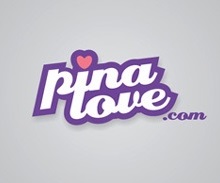 It was my fault for not doing enough screening with her but in the future I make sure to always confirm. She was very beautiful and if you were looking for ladyboy prostitutes online in Manila you would have hit the jackpot.
I did meet two other hot trans off PinaLove in Manila and neither of them were working and both of them were quite attractive. I will fondly remember those ts sexual encounters.
There was one other Asian ladyboy I met in Manila off of MyLadyboyDate and she was a lot of fun to hang out with.
Finding Sexy Ladyboys In Cebu City, Philippines
By this time I was ready to head over to Cebu City where I had met a few ladyboys on the various sites but there were two off PinaLove that I was really looking forward to meeting. I have had some great conversations with both of them and could tell that we got along very well.
One would not meet at my place the first time so I met her at Ayala Mall. While we were there she pointed out that there were many ladyboys in Cebu City that hung out at Ayala Mall around Bo's Coffee and walking circles around the terraces.
She said sometimes when she walked around the mall she got propositioned by men but she'd never had ts sexual encounters with any. She had two ex boyfriends that were foreign men but had not talked to either of them for a long time.
The other ladyboy in Cebu I met off of PinaLove was super sexy with big fake boobs that her ex-boyfriend had bought her. She said that she had competed in the queen of Cebu ladyboy pageant back in 2013 and was one of the finalists.
She was really looking for a serious relationship and foreign husband but it wasn't very hard to get her to have another ts sexual encounter with her while I was in town even though she knew it would lead nowhere. She was a really sweet girl and some lucky guy with PinaLove will be the one that ends up spending the rest of his life with her.
What He Learned From These TS Sexual Encounters
He said that it really could not have been any easier. He was able to contact hundreds of ladyboys in SEA in a short amount of time and most of them replied. Once they replied they were eager to meet and most came straight to his room for easy ts sexual encounters.
If you don't believe it is this easy for foreign men sign up for any of the sites today and check it out. You will see just how many possibilities there are when you are trying to meet sexy ladyboys online in Asia for ts sexual encounters.
You can also find hot ladyboy porn here and live ladyboy webcam shows on Chaturbate. Please always make sure that you use protection with transsexuals.