Best Islands To Meet Caribbean Girls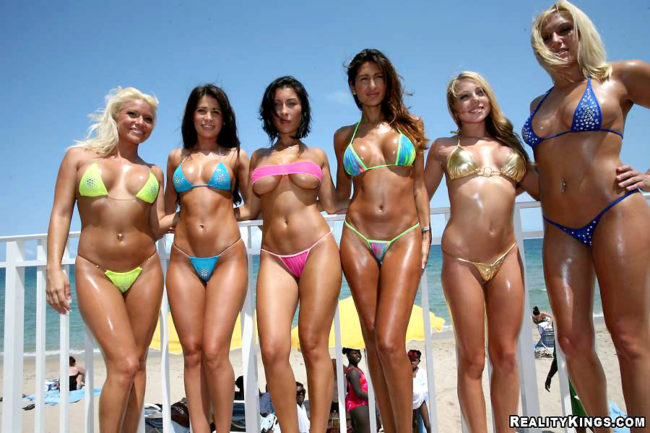 This post on the best islands to meet Caribbean girls will help out single men who are traveling for casual sex or dating. A lot of guys have figured out that it is often a whole lot easier to get laid in foreign countries for a variety of reasons.
Sometimes it is all about money, even if you aren't paying for sex it is implied that tourists have money to burn and the sexy Caribbean island girls want a chance to spend some of it. Or they may just want to hook up with you because it would be a new experience to sleep with a foreign man.
Plus when you travel to these islands there will be many single women from other countries visiting at the same time. When girls go on a vacation they often want to let loose which can mean hook up if the mood is right.
We have covered this area of the world in depth many times over, this post is more like a quick hitting index to help you learn about different places you may want to visit. Be sure to click on any of the links to cities or countries that we give because you can learn a lot more by clicking through and reading the longer write ups.
After we have covered all of these islands we will also tell you about the best online dating site to meet girls online in the Caribbean, but we will get more into that later. Before we get into our list there is something we want to quickly mention.
Lots Of Prostitutes In The Nightlife
We mentioned it right off the start, one of the main reasons so many men find it easier to have sex with girls on Caribbean islands is because of money. A lot of the time these girls will be prostitutes, other times they will be women looking for a sugar daddy, and some will be hoping to land a rich husband.
In some of the places we are about to list the vast majority of the local women out in the nightclubs are going to be pay for play. In fact they moved to these touristy cities from all around the island for better financial opportunities. We aren't saying you should pay prostitutes for sex and we aren't saying you shouldn't, we are just trying to let you know what the scene is going to be like.
If you walk into a bar or club and there are lots of sexy girls standing around eyeing you up from the moment you enter that is a good sign they are prostitutes. If they approach you then they probably are, and if you are able to pull a girl way hotter than you ever had before then why do you think that is?
Just take a look around whatever venue you find yourself in, if you see other guys who are talking to sexy Caribbean girls that are way out of their league you probably think they will have to pay to get laid right? Well then assume the same for yourself.
We hope you get the point by now, and as we get to certain islands that are known to have more prostitutes than others we will mention them when the time is right. OK lets go island to island here, this isn't exactly a ranking but per se, but our favorite spots are more towards the top.
Many Guys Visit The Dominican Republic
We haven't crunched the numbers but we are pretty sure the Dominican Republic gets as many visitors as any island on this list. There are some world class beaches here like Puerto Plata and Punta Cana, plus some more 'normal towns' like Santo Domingo, Santiago, and San Francisco de Macoris.
In the beach towns filled with tourists expect many of the sexy Caribbean island girls out in the nightlife to be prostitutes. The towns with less tourists are going to be better for hooking up with girls that aren't always expected to be paid. With that said, this is one of those places where financial motivations are generally a big part of the deal, and we didn't even mention Sosua which is all about pay for play.
While not a ranking, we did put this country on top for a reason.
Watch These Haitian Girls Twerk
We found this video of some sexy Haitian girls with phat asses twerking and thought it would be a nice way for you to take a little break. As far as visiting this country we only really listed it here because it is on the same island as the Dominican Republic.
But it got pretty ravaged by a huge tropical storm a few years back, and even before then it was already a poor country. It is also not known as a cheap or easy place to visit as the hotel prices are totally out of whack.
With money being so hard to come by don't be surprised when many of the hot girls in Port Au Prince who are partying in Peitonville at places like Bar De L'ere want you to pay if you have sex. That isn't a prostitute bar or anything, but they are just all over the nightlife here.
Unique Travel In Cuba
Cuba is a country that got stuck in a time capsule for many years as they didn't do much trading with the outside world. While not great for their economy it does allow the single men who visit to see a very unique place that hasn't kept up with the rest of the world.
The Old Town area of Havana is somewhere you will probably never forget, and you can find many sexy island girls at Fabrica de Arte after dark. In Santiago de Cuba a lot of the nightlife is around Cespedes Park like Casa de la Trova.
But much like with our first countries expect for many of the sexy ladies of the night to be prostitutes, even the local guys often pay when they want to hook up with their girlfriends. Well, we kind of all do, but here it is more of a cash for ass transaction then buying dinners and gifts.
Pretty Much The Same In Jamaica
While we knew we needed to give a word of warning about prostitutes out in Caribbean nightlife it even hit us while writing this that many of the top places guys visit are loaded with them. Add Jamaica to that list, particularly in the touristy beach towns like Negril where you party at 7 Mile Beach.
Or if you go out to the Hip Strip in Montego Bay, and also at Main Street in Ocho Rios. If you want to hook up with hot Jamaican girls for free sex you might have a better shot in Kingston, but it won't really be a tropical island beach vacation there. If you do go to the capital be sure to hit up Mingles.
The Virgin Islands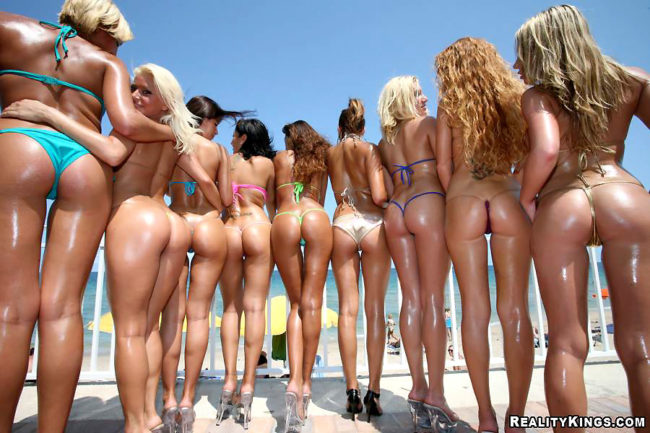 Now we are getting to some Caribbean islands with less prostitutes, but also less local girls to try and hook up with. At some of these next places like the Virgin Islands you probably will have better luck with other tourists who are traveling through town.
To meet girls on the British Virgin Islands party at Bomba's Shack and the other nearby beach bars in the area. On St Thomas you want to go out to the Red Hook Nightlife District, and on St Croix some of the best nightlife can be found around Christiansted.
Sexy Girls At Palm Beach In Aruba
We have covered your options for girls and nightlife in Aruba before, Oranjestad is the capital but nearby Palm Beach is where much of the nightlife is. Check out Café Chaos, but there are plenty of places to try and get laid all around Palm Beach.
Money Laundering In Curacao
Remember when they tracked down that guy laundering money on Narcos? That scene was right here in Curacao, an island not too far from Venezuela and Margarita Island.
You can find many beautiful South American women who travel here, maybe if you are lucky you can hook up with some ladies out on Mambo Beach at places like the Wet & Wild Beach Club.
More Hot Caribbean Girls
Next we want to talk about Nassau in the Bahamas. Some of the best nightlife here can be found on Paradise Island, and Sharkees Tiki Bar is one of our favorite spots. Not a place to take a cheap trip to the Caribbean islands to meet girls, but a lot of fun can be had here.
How About St Martin?
If you want to go see what the nightlife in St Martin is all about be sure to stay near Simpsons Bay. One of the coolest bars here is Pink Iguana.
Bridgetown In Barbados
Bridgetown is the biggest city in Barbados and the main area for nightlife there is the St Lawrence Gap. Try and see if you can meet any hot Caribbean girls at Old Jamm Inn and cross your fingers that you get laid.
Hit Up Trinidad, Skip Tobago
If all you care about is hooking up with some sexy island girls and partying in the nightlife then Trinidad will be much better than Tobago. The best nightlife in Trinidad can be found at The Avenue in the Port of Spain.
51 Degrees is one venue you won't want to skip.
Many Ships Go To Grand Cayman
The Grand Cayman Islands get a ton of cruise ships passing through, most don't dock overnight but some do. If you are lucky enough to be here when the right ship is staying over you could find some incredible nightlife.
But if all you are doing is relying on the local Caribbean girls who were born here to get the party started you won't find much to offer. Try your best at Coconut Joe's and the other bars around 7 Mile Beach.
Last But Not Least
Remember, this isn't a ranking, but if you want to try to meet girls at either Antigua or Barbuda just stick with Antigua. There are two main party zones here, there first is at the English Harbor where there is an awesome club called Abracadabra.
That would be the better spot to hook up with some island girls. Another good place to go is Bliss on the northern half of the island by the American University, but expect more girls from the US to be partying there.
Meet Caribbean Island Girls Online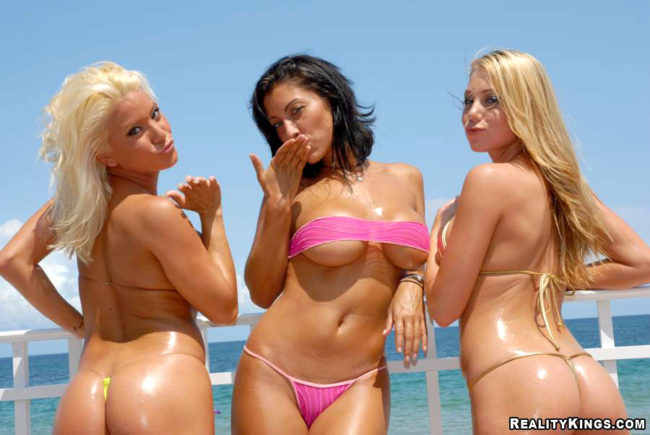 OK, we just covered a whole lot of places and we know most of those write ups were not all that in depth. Remember to click on the links of any places piqued your interest.
Now we are going to tell you about the best dating site to meet Caribbean girls online before you start doing your island hopping. You don't want to show up to one of those first few islands with only prostitutes in the nightlife to hook up with do you?
And you don't want to get to the other spots and be more reliant on finding tourists from around the globe to party with. You never know if enough sexy single women will be around when you visit, and if you show up and the nightlife is dead what else will you have to turn to?
To really improve your odds of getting laid fire up a dating site a week or so before you visit any new island. Start to message all the sexy girls you see in the places you visit and try to build a little bit of a connection with them.
Then when you finally arrive you can invite them to meet you at one of the beach bars, share some drinks, and walk along the water talking about your lives. Foreign men will find it very easy to meet island girls online, but some of these islands will have more than others.
One of the most important things you can do before you take a trip is prepare for it, and for single men who hope to hook up along the way meeting some sexy single women online is the best prep you can do.
You can use whatever apps or sites you are comfortable with to meet sexy girls online here. Since this post is in English we bet there are some tourists reading it.
If you are sitting around in your hometown dreaming about taking a trip try using Adult Friend Finder to find girls for sex near you right now. It is a great site for fast hook ups, and Adult Friend Finder is doing great in American and European cities these days.
Now you know about the best islands to meet Caribbean girls, good luck on your trip!