Mongering Guide To Finding Girls For Sex In Kampot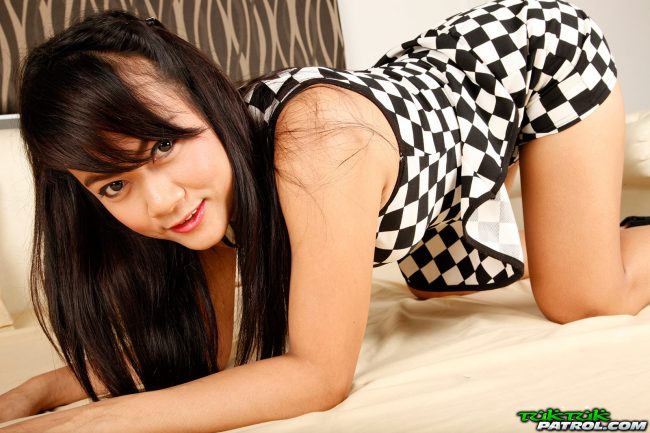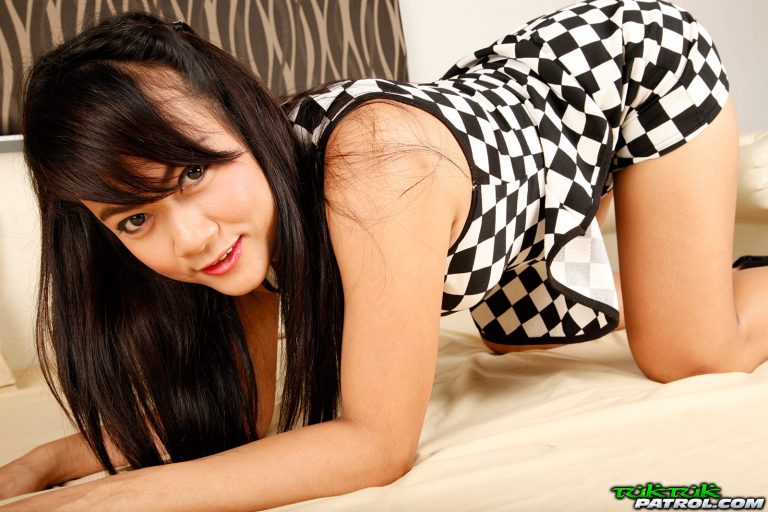 In this guide to finding girls for sex in Kampot we will try to break down the adult entertainment and nightlife scene in full. Cambodia is always an interesting country to visit because the Khmer women are very polarizing.
The vast majority of them have zero interest in hooking up for one night stands. Almost all of them are looking for serious relationships and marriage.
The ones that aren't are often hookers and that is where this Kampot sex guide comes into play. There are some brothels, erotic massage spas, and KTV's where you can bring some hot girls back to your hotel to get laid.
There really aren't any girly bars or hostess bars like you find in the other major tourist cities around the country. In Phnom Penh and Sihanoukville there are many girly bars where you pay a $10 barfine and then negotiate the rest of the fee with the sexy ladies you want to take out of the bar.
But here that isn't the case so you will need to use the other mongering ways. If you want to pick up girls who aren't hookers then you will need to focus on the foreign backpackers traveling through, or try to meet a good woman for a serious relationship.
As we have discussed many times on this site this is a great country to meet an Asian bride, but a terrible country to be a playboy if you don't like mongering. Lets start with the ways to pay for sex here and then get back to single women who aren't hookers.
Kampot Sex Guide
We want to stress again that if all you want to do is monger you are in the wrong city. Sure, there are some ways to find prostitutes or brothels in Kampot but the pickings will be slim.
If you want to travel around the country, see the sights, and have a little adult fun while you are in town then there will be enough to keep you satisfied for a few days. But this is not a mongering destination so keep that in mind.
There are no girly bars in Kampot and not even any real prostitute pick up bars. We will mention some bars and nightclubs in the non pro girls section and you will see some freelance prostitutes around, but they will be pretty few and far between.
The best ways to pay for sex here would be at brothels, KTV's and men's erotic massage spas so lets cover them.
Brothels & Erotic Massage Parlors
There are some brothels in Kampot mostly located on Dragon Street and National Road 3. This is on the opposite side of the river from the main touristy area, but isn't too far away.
The easiest ways to find one would be to ask a tuk tuk or motorbike taxi driver for 'lady massage' or 'boom boom' which are the main code words for brothels or sex in Cambodia. You could also rent your own motorbike and drive around these areas.
If you see a group of girls sitting around outside together just pull up and see how they respond. If they are making eye contact, waving, or calling out to you go up and ask if they offer lady massage.
It shouldn't be too hard to gauge whether they do or don't by their reaction. The price for sex at Kampot brothels should be around $20, give or take $5-$10 either way.
They will probably ask for $25 or $30 to start but will definitely take a $20 offer. The reason we are putting the brothels and erotic massage parlors in the same section is because they will use massage as a cover and also lady massage is the easiest thing to ask for.
However not all massage parlors in Kampot will offer sex or even a happy ending massage. If you really want a full service sex massage just confirm 'boom boom' before things get started.
A handjob happy ending might be as far as some of them will go, but if you are getting quoted $20+ then you can be pretty sure sex is going to happen. A normal massage should only cost a few dollars and a tip for a handjob might be $5-$10.
It should be pointed out that Cambodian brothels generally aren't the nicest and cleanest places in the world. Often times they are in houses with tin roofs and one mattress on the floor, don't expect any nice luxury brothels here.
Sexy KTV's In Kampot
If you did want to meet prostitutes in a more upscale setting then head to the sexy KTV's in Kampot. But like always when dealing with Asian KTV's we want to give out some warnings.
These places are not really brothels and you are not guaranteed to find a girl for sex here. Many Kampot KTV girls will not be willing to have sex with you, they are mostly just hostesses.
You also will not be able to have sex on site either. Instead you will need to pay for the girl to leave and go back to your hotel with you.
The price for sex with women from the KTV's will be something like $50 or maybe a tad more. If all you care about is getting laid then just ask the manager when you arrive if any girls are available for take out, remember the local code word 'boom boom' if they don't speak much English.
The price to actually hang out at these karaoke bars will generally be something like $10 an hour to rent the room and then you pay extra or tip to have girls sit with you. However you won't be having sex in Kampot karaoke bars, there will be a room attendant inside with you.
Getting laid will only happen if you pay to take the sexy lady out for the night. Overall these bars generally are best to be avoided as often times you will end up getting blue balled, the best thing to do is just ask the manager which girls will leave for boom boom and get out as quick as possible.
Unless you enjoy karaoke and Asian girls singing you love songs, then by all means have a blast. These are also mostly located on the other side of the river and some of the best sexy KTV's in Kampot are:
Nine Star
Honey
Golden Kampot Beer Garden
The Moon
Royal Kampot
Happy Kep Club
Picking Up Single Girls In Kampot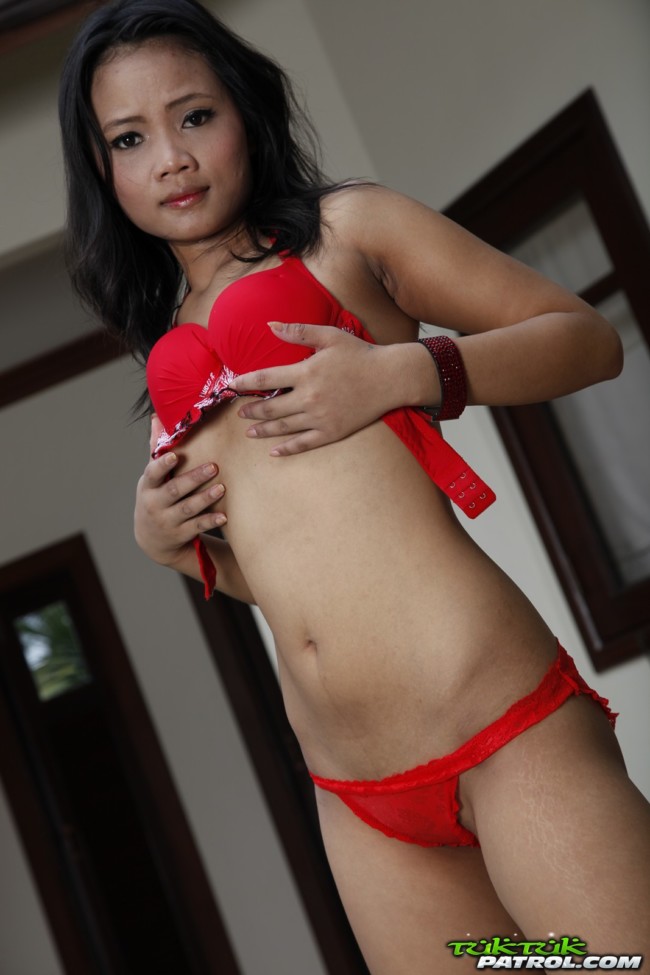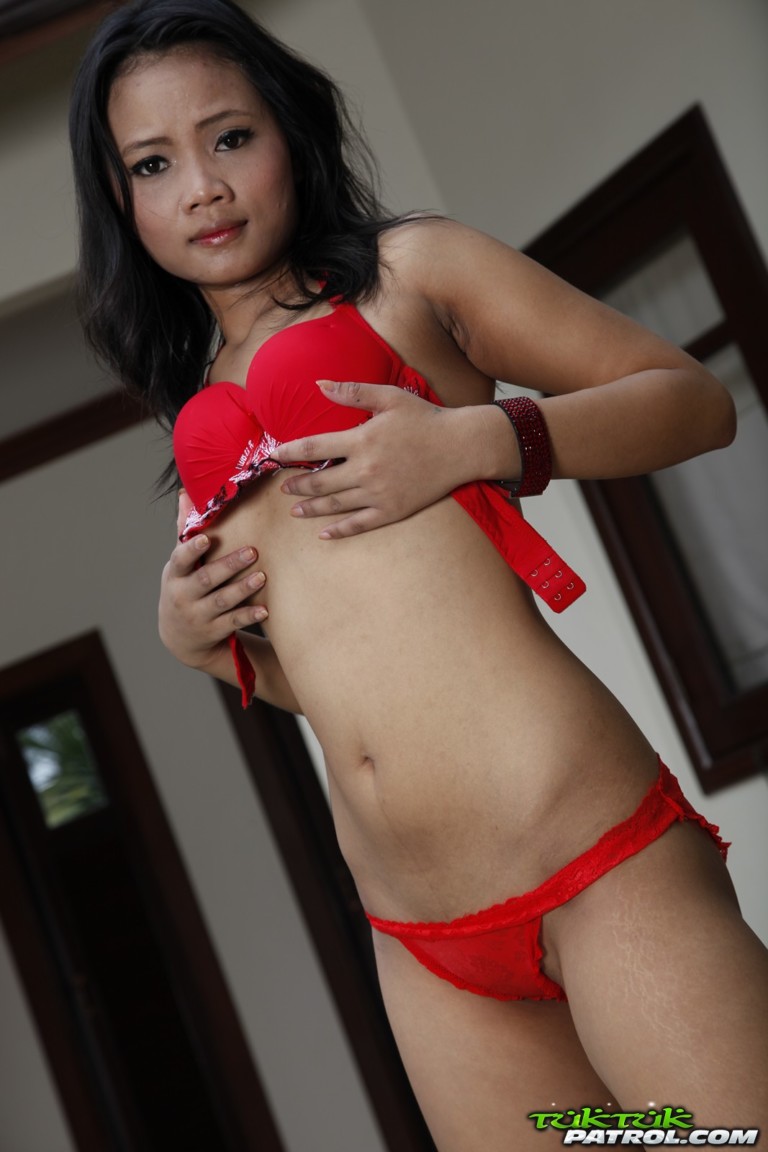 As we mentioned at the beginning of this Kampot sex guide Khmer girls who aren't hookers here aren't going to have much interest in casual hook ups. If you want to try to get laid in a one night stand hit on the women traveling through from around the globe.
While we mentioned that there aren't a lot of freelance prostitutes around most Cambodian girls aren't likely to be out partying after dark either. So if you see one at a bar there is a solid chance she is a hooker, but don't assume that to be so.
Approach her, chat her up, and judge whether you think she is working or not. You can always ask her to come to your room and if she says yes she probably is a prostitute.
But this section isn't about the hookers, it is about where to pick up girls who aren't and for that you can head to bars like:
Dragon Club would be the only real nightclub in town. The rest of these are mostly just open air beer bars often found at hotels and guest houses.
Meeting Khmer Girls Online
If you want to try to meet Khmer girls online then use Asian Dating. It is the top online dating site in Cambodia and you can find plenty of single women all around the country here.
Kampot isn't a huge city so there may not be a wide selection here. However there will be tons of girls in Phnom Penh and you could find one you like and bring her on a trip here with you.
Asian Dating will be the best way for you to meet girls in Kampot or anywhere in Cambodia online before or during your trip.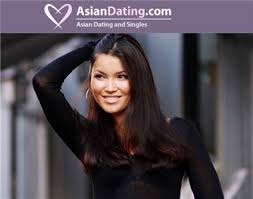 Good Luck Finding Sex In Kampot
That is the end of our Kampot sex guide. We think we made things pretty clear here, the mongering scene is around but there aren't a whole lot of options.
On a short trip there are plenty of erotic massage brothels or KTV's around. The freelance prostitute scene is limited but you might find some, and remember there are no girly bars here.
There really aren't many ladyboys in Kampot either, though you might find some passing through from time to time. Some guys will be happy to hear that, others will be sad that they can't find them.
When it comes to picking up girls who aren't hookers stick with the backpackers unless you want to start a serious relationship. If you were interested in reading about all of the best adult entertainment in this country check out our Cambodia mongering guide. Good luck finding girls for sex in Kampot, Cambodia.