Where To Hook Up With Sexy Girls In Cabo San Lucas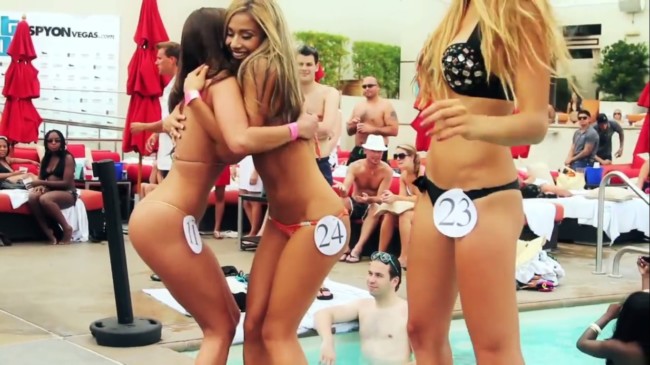 Hooking up with hot girls in Cabo San Lucas for sex or dating should be pretty easy because this is one of the fastest growing tourism destinations in the world. There is great nightlife here and when girls travel they want sex.
Every night there is a party going on and with so many drunk tourists hooking up can be pretty easy. Plus you can meet Mexican women on dating sites and invite them to join you on your trip. How many girls do you think would pass up that opportunity?
This is such a big tourism spot now and lots of families go to visit, so they do a good job of keeping it a family friendly place. You won't notice as many prostitutes or red light activities here as in some other cities, though as more visitors keep coming that might change.
This Cabo San Lucas sex guide will cover girls, hooking up, and everything you need to know.
Sexy Girls At Cabo San Lucas Hook Up Bars
Some of the best pick up bars and nightclubs to meet hot girls in the Cabo San Lucas nightlife for easy sex are:
Listing the best nightclubs in Cabo San Lucas to pick up hot girls is kind of silly. This is a party town and the whole area in Main Town is like a nightclub after dark.
We listed some of the most popular pick up bars and clubs to try and find easy sex, but really any bar in Cabo can be the best place to be on a given night. The crowd is always what makes the bar, and the crowd in any given bar could be great one night and boring the next.
There are so many more places that could be awesome on any night. Most of the best bars are all located walking distance from each other so you can pop into quite a few on a night and see which one has the best party. If you want to watch wet t-shirt contests or twerk contests in Cabo San Lucas with sexy girls go to Mango Deck.
Omnia is another good place to try and hook up during the day. If you are new to visiting party towns like this one then pay attention to what we are about to say. We all pick up girls in different ways, well if you are usually the type of guy who takes it a bit slower you can't do that here.
In your hometown you have time to slowly build up a connection with a girl before you make a move. That may or may not be the best way there, but it certainly isn't the best way here.
The logic behind this is pretty simple, even if you are going to be here for a while you can't assume she will also. Most girls are only here for a few nights, or maybe a week at most.
Assume they are all tourists unless told otherwise. That means you have to act as fast as you can, get out there and approach with reckless abandon. Hit the dance floor and see who wants to grind on you, then after she gets a feel for your body go in for a makeout.
Look around the bar, locate the sexiest Cabo girls and go introduce yourself. Be more flirtatious than you usually are, and overall more aggressive. Otherwise you will spend all night getting to know a girl and then when you go to the bathroom some d-bag will swoop in and get the rewards.
Where A Single Guy Should Stay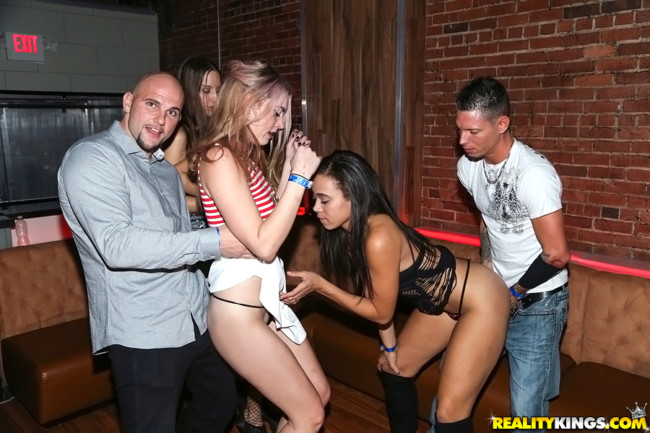 There are a few places you can stay here, but if you are a single guy looking to meet hot girls and party in the nightlife you really only have one option. San Jose del Cabo is the historic area of town, The Corridor is filled with resorts and golf, but in the Main Town adult entertainment district is where you want to stay which is why it is the focus of this Cabo San Lucas sex guide.
It is where you will find the best nightlife and where most of the slutty party girls will be staying. Any time you are going to go out and try to pick up some sexy ladies of the night you want your room to be as close as possible.
This way the girl will feel more comfortable taking a short walk or cab ride. If you tell her its a 30 minute ride away on the other side of town she might back out. This also will allow your sexy Cabo San Lucas girl to sneak away from any cockblocking friends she might have for a quickie.
Another thing to note is that the taxis don't use meters and you have to negotiate the fare. There is a bit of a taxi mafia here and they will definitely be looking to rip off any tourists.
All of this adds up to you needing to choose a well placed hotel or condo near the nightlife. This is always the best thing you can do whether partying in Cancun or even in a small town like Puebla City or Oaxaca.
Meeting Hot Girls For Sex & Dating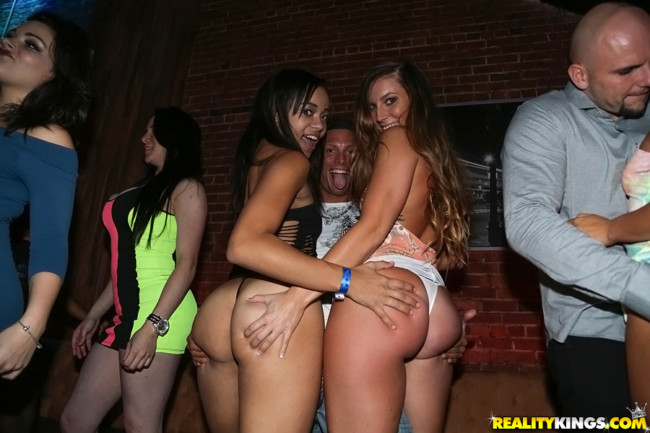 As mentioned if you hop on any Latin singles dating sites you will be able to meet lots of single women in the area. Set your location to Cabo San Lucas and there should be quite a few girls near you.
Invite any of them out for dinner or drinks in the great nightlife and getting a date will not be hard. If you search for girls within 50 or 100 miles you might be able to invite some to come spend the weekend with you.
What girl wouldn't want a free vacation on the beach? And since she will be staying in your hotel room you can be pretty sure that she will be open to having sex as long as you aren't too much of a creep.
In the past we did not discuss Adult Friend Finder in Mexico but that has changed. A few years ago when no sexy girls were using it to find hookups we didn't want to waste your time.
But we contacted AFF to get an updated list of countries with active female users and many women here have begun signing up to try it out. In a smaller town it may not work great, but in the bigger cities and touristy towns there will be plenty of women on Adult Friend Finder hoping to get laid soon.
Good luck hooking up with hot girls in Cabo San Lucas for sex or a more serious relationship.