Finding Girls For Sex In Cabo San Lucas, Mexico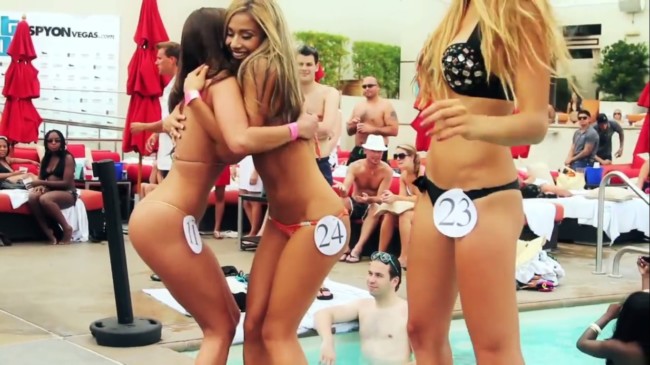 This is one of the fastest growing tourism destinations in the world. Any time that there are lots of tourists visiting a poorer country many hookers will follow, so finding girls for sex in Cabo San Lucas will not be a problem for you at all.
Not only will there be lots of prostitute options around, but there is great nightlife in Cabo San Lucas. Every night there is a party here and with so many drunk tourists scoring can be pretty easy.
Plus you can meet local Latinas on dating sites and invite them to join you on your trip. How many girls do you think would pass up that opportunity?
There are many topless and full nude strip clubs, some of which might allow some fun in the back room. At the very least you can attempt to talk to sexy dancers and invite them to your room later that night.
Like in every city in Mexico that tourists frequent there are brothels and sexy massage parlors here, but they can be hard to pin down. This is such a big tourism spot now and lots of families go to visit, so they do a good job of keeping it a family friendly place.
That means if you want to find these brothels and erotic massage parlors you need to ask someone in the know, because the locations change often. Online escorts can be a discreet way to get laid. This Cabo San Lucas sex guide will do its best to help you find the best mongering in town.
Where A Single Guy Should Stay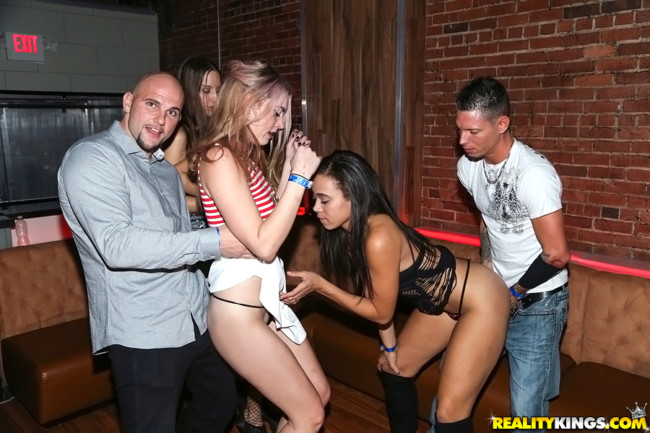 There are a few places you can stay here, but if you are a single guy looking to meet girls and party in the nightlife you only have one option. San Jose del Cabo is the historic area of town, The Corridor is filled with resorts and golf, but in the Main Town adult entertainment district is where you want to stay.
This is where all of the best nightlife is, and where all of the party girls will be staying. Any time you are going to go out and try to pick up some sexy ladies of the night you want your room to be as close as possible.
This way the girl will feel more comfortable taking a short walk or cab ride. If you tell her its a 30 minute ride away on the other side of town she might back out. This also will allow her to sneak away from any cockblocking friends she might have for a quickie.
Another thing to note is that the taxis don't use meters and you have to negotiate the fare. There is a bit of a taxi mafia here and they will definitely be looking to rip off any tourists.
All of this adds up to you needing to choose a well placed hotel or condo near the nightlife. Getting a place on AirBnb will maximize your chances of getting laid.
Best Nightclubs In Cabo San Lucas
Listing the best nightclubs in Cabo San Lucas is kind of silly. This is a party town and the whole area in Main Town is like a nightclub after dark.
We will go ahead and name some of the most popular pick up bars and clubs, but really any bar in Cabo can be the best place to be on a given night. The crowd is always what makes the bar, and the crowd in any given bar could be great one night and boring the next.
That said, some of the best pick up bars and nightclubs to meet single girls in the Cabo San Lucas nightlife are:
There are so many more places that could be awesome on any night. Most of the best bars are all located walking distance from each other so you can pop into quite a few on a night and see which one has the sexiest girls.
Strip Clubs In Cabo San Lucas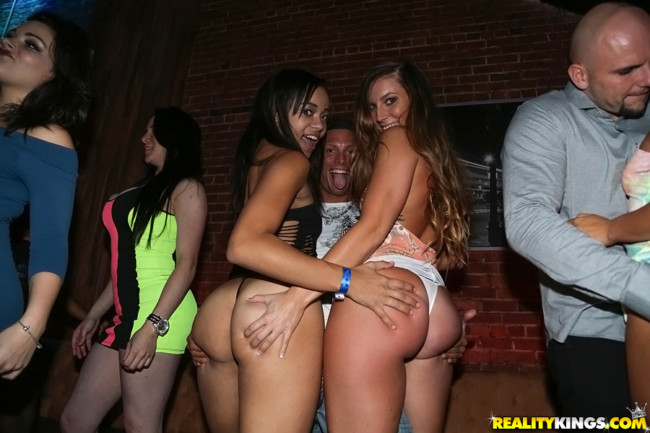 Want to see some sexy nude Latina girls showing their tits and ass on stage? Then head to the best strip clubs in Cabo and there will definitely be some hot ones there.
Remember though, this is a tourist town and strip clubs are some of the biggest tourist traps around. Read up on our strip club tips before you go so that you don't get ripped off.
Having sex in a Cabo San Lucas strip club is not out of the question in a VIP room, but it also is not guaranteed. If that is your goal you are probably better off meeting the Latina girl after work and inviting her to your hotel.
As mentioned they try and keep this place pretty family friendly even if it is known for the nightlife. That means the names and locations of the best topless and full nude strip clubs can change.
Some of the best known gentlemens clubs are Amnesia, Cabaret Topless Sports Bar, and Splash. However by the time you visit they may no longer be around. If that is the case you will need to take our advice from the next section to find the new ones.
Ask A Taxi About Brothels & Sexy Massage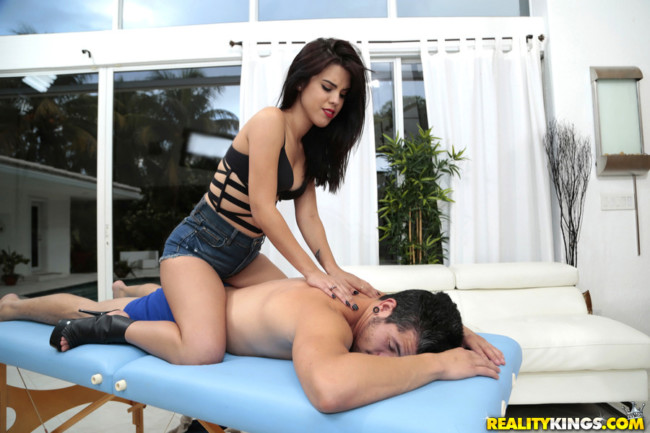 In the opening part of this post we mentioned you need to ask 'someone in the know' if you want to find the location of a current brothel or erotic sex massage parlor in Cabo San Lucas.
Well, no one will be more in the know of the current mongering scene than a taxi driver. Even though there is a taxi mafia here they don't earn all that much money, they like to supplement their income by helping single guys like yourself find what they are looking for.
Hop in a taxi and ask the driver if he knows where to find 'girls' or 'massage' or 'brothel' and there is a good chance he will start driving in the right direction.
If you are walking past a massage parlor and girls start calling out to you then you might be in the right spot. Or if you go into a massage parlor and get presented with a lineup of sexy Latina girls then a happy ending is going to be possible.
The locations change too often for us to mention anything specific, but they are all around you and any taxi driver should know some options.
Cabo San Lucas Escort Services
You can find plenty of Cabo San Lucas escort services with a simple online search. The main escort site in Mexico is mx.mileroticos and there should be plenty of options there.
Remember they try to keep this city family friendly so street prostitutes are rare. But there are so many tourists with a lot of money here, call girls will be around.
Online hookers will also be active on the apps putting mongering keywords like 'escort' 'massage' or 'hotel service' in their profiles.
Meeting Single Tourists & Local Women
As mentioned if you hop on any Latin singles dating sites like Mexican Cupid or Latin American Cupid you will be able to meet lots of single women in the area. Set your location to Cabo San Lucas and there should be quite a few girls near you.
Invite any of them out for dinner or drinks in the Cabo nightlife and getting a date will not be hard. If you search for girls within 50 or 100 miles you might be able to invite some to come spend the weekend with you.
What girl wouldn't want a free vacation on the beach? And since she will be staying in your hotel room you can be pretty sure that this sexy Latin single will be open to having sex as long as you aren't too much of a creep.
You can also try apps like Tinder and Badoo, but they will be a little harder. For one they will be filled with tourists, you may like that, but they aren't the tan sexy Latin singles this section is about.
Also, they will be a better way for meeting hookers in Cabo San Lucas online than 'good' local girls. So you will always be wondering if your new Latina friend from Tinder is a prostitute or not.
The dating sites will do a better job of screening out the hookers, Tinder won't care at all. Hop on the Latina dating sites in Cabo and see what they have to offer.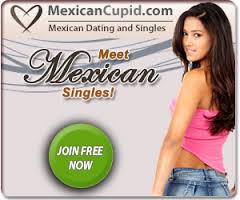 Have Fun & Enjoy The Great Cabo San Lucas Nightlife
The Cabo nightlife is legendary and all it takes is one trip there to see why. There are so many options for mongering here, from pulling tourists at the nightclubs to seedy strip clubs.
Ask a taxi driver to take you to find a massage and your happy ending will be waiting. Or invite any Latina girl within a 100 mile radius of Mexican Cupid to come stay with you for the weekend and there is a good chance she will say yes.
Good luck finding girls for sex in Cabo San Lucas. If you want to read more about great beach vacations in Latin America check out this eBook.