Hooking Up With Girls In The Cancun Nightlife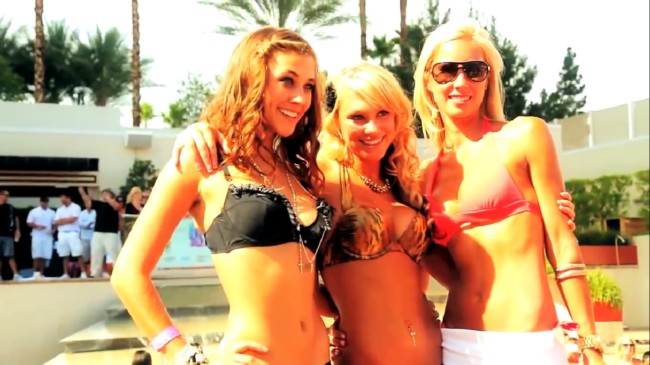 Every year millions of people travel to take a vacation this this great beach and party destination. This post will try to help with guys trying to hook up with girls for sex in the Cancun nightlife.
Many people go during spring break so if you want to go party with a bunch of college and high school kids go then. If not then don't go during March or early April.
The Cancun nightlife will definitely be the wildest during that point, but don't worry there will still be plenty to entertain you throughout the rest of the year. Since it has become a very popular tourist destination a trip here will not be cheap, but it may be very worthwhile. If you can't wait til next spring break to have a good chance to get laid then check out WorldDatingGuides which can help you meet single girls near you whenever you are ready.
You will want to stay in the 'Hotel Zone' as this is the touristy area and definitely the safest part of town. They know where there money comes from and police this area heavily so that you don't have to worry about the violence in Mexico you always hear about on TV.
If you are trying to find girls for sex in Cancun the easiest way will be to pull a drunk tourist from one of the many clubs. Drugs are also rampant here and all you need to do is hang out on the beach or go out in the nightlife and you will be offered them all the time. Even though they are illegal the cops are more interested in catching sellers then buyers.
And many cops aren't even that worried about catching sellers, they know many tourists go there to party and for many that means get high. They want the tourists to have fun and come back so they allow the supply to meet the demand.
Many guys come here expecting there to be lots of sexy girls who will be easy to pick up. Sometimes that is the case, but remember that there will be tons more guys visiting than females which is why sex guides like this exist.
Good Hotels In Cancun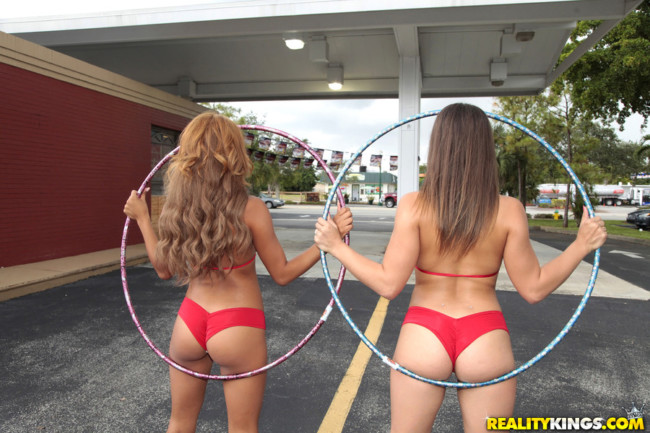 You definitely need to stay in the 'Hotel Zone' so all of these hotels are in this appropriately named zone. This area is right along the coast so you will be walking distance to the famous Cancun Beach.
You should and will spend most of your time in this area if you are hoping to have sex with other vacationers. This is where all of the tourists hang out, where all the nightlife is, and where the western restaurants are. If you venture into the 'other side of town' you won't be as safe.
You probably will still be alright, but things are definitely a bit sketchier over that way. It is pretty easy to distinguish what is a safe area and what is not in a country like this.
When you are surrounded by nice modern hotels and happy tourists you are safe. When you are surrounded by run down buildings and dirty streets it might be time to turn around.
We have picked out some very good hotels here. We will list the more expensive ones first, and then the cheaper ones.
If you are looking for an All Inclusive Resort in Cancun you can try out:
Here are a few five star hotels that are not all inclusive but will still improve your odds of having more sex in Cancun with hot girls:
For the budget travelers that still want to be in the Hotel Zone but don't need a 5 star hotel try out these:
You will be able to get a safe and comfortable stay at any of these hotels in Cancun and they are all close to the beach and the great nightlife. This post breaks down more fun beaches in Mexico you could check out.
Hook Up With Sexy Girls In Cancun's Nightlife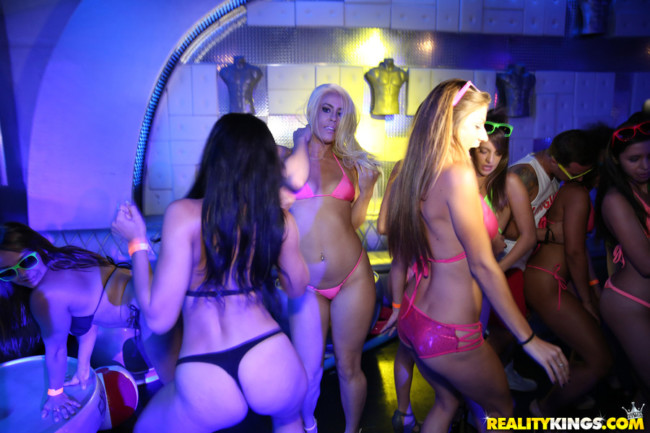 We aren't really going to get into where the best beach is, just walk out of your hotel during the day and if you can't see it follow the horde of people walking to it.
It is huge and you should be able to find a laid back place to chill or follow the music to where the party is at. But there are some night clubs to pick up girls for sex in Cancun that do stand out above the rest.
Of course like everywhere in the world the nightlife spots can go from trendy to played out quickly, but some long time main stays always will be a fun time.
Really you can head to any club in the well named 'Party Zone' and have a great time, people go to here to relax on the beach during the day and party hard and look for sex in the Cancun nightlife later on. Every night will be like New Year's Eve.
If you are looking for the current most popular spot then Coco Bongo is where you should head. During Spring Break expect long lines and standing room only inside.
Another very popular club to pick up girls is aptly called 'The City' because it is huge and claims to be able to comfortably hold over 5,000 people. During March this strong claim gets tested every night.
Mandala Beach Club is one of the most popular clubs in Cancun, and La Vaquita is also pretty new too. If you wanna see some sexy Go Go dancers check out La Vaquita.
Some more laid back open air restaurant/bar type places you can try out the world famous Senor Frogs or the Congo Bar. You never know which pick up bar or nightclub will be best for meeting sexy Cancun girls so just head out and see where the night takes you.
Finding Drugs In Cancun
Go sit on the beach in the day looking like a tourist. Boom! You just found drugs. We know this section may not fit in with the rest of this Cancun sex guide, but we are also sure many of you have an interest. There are guys who walk up and down the beach all day walking past tourists offering drugs.
You can get whatever you are looking for but the most common to find by far are weed, coke, and ecstasy. The drug laws are quite harsh here so you need to take some precautions, but really as long as you are just using and not selling you shouldn't have much to worry about.
If you are the paranoid sort (years in a third world prison is worth being paranoid about, so no shame in that) then just tell a guy no the first time he offers you some. Then keep an eye on him until he makes a sale.
As long as the purchaser doesn't end up in cuffs that should mean the seller isn't an undercover cop running a sting and you will be fine. You can also find drugs in the clubs at night, but in a chaotic environment like that you have a better chance of getting sold fakes.
If you want to avoid any trouble just don't try to do any selling of your own. Odds are you would never dream of it anyways, but the drug cartels protect their turf with an iron fist and you don't want to be on the receiving end.
Good Luck Having Sex In Cancun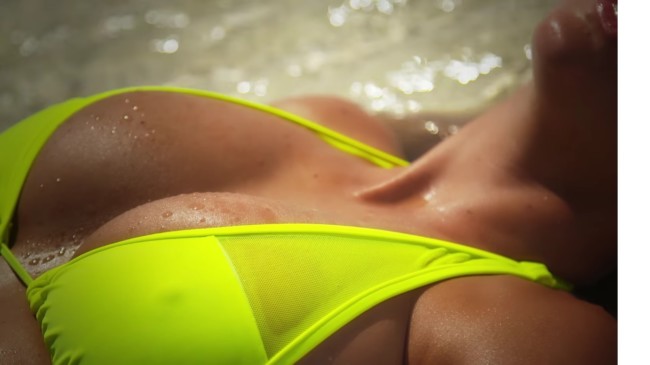 You will definitely have a great time meeting girls who are looking for sex in the Cancun nightlife. The busiest times of the year are from November through March so the crowds and prices will be highest then.
May to September you can get much better deals but the city will be much less lively and you may have to deal with storms. If you are heading out then you may want to fire up a dating site and invite girls from around the country to join you.
All girls know how fun a trip here would be but most can't afford it. If you are willing to pay for the hotel they would probably share the bed with you.
Do your best to pick up girls in the great Cancun nightlife or just use a dating site. In the past we did not discuss Adult Friend Finder in Mexico but that has changed. A few years ago when no sexy girls were using it to find hookups we didn't want to waste your time.
But we contacted AFF to get an updated list of countries with active female users and many women here have begun signing up to try it out. In a smaller town it may not work great, but in the bigger cities there will be plenty of women on Adult Friend Finder hoping to get laid soon.
Oh ya, AFF will probably work great back in your hometown after your trip too! It is always nice to have a backup plan, and you certainly have that when trying to find girls for sex in the Cancun nightlife.