Beaches In Latin America With Sexy Women & Nightlife
Considering the name of this site is 'GuysNightlife' we are going to assume that most of the people reading this are guys. So this post will break down the best beaches in Latin America with sexy women and nightlife.
When a guy travels he is going to want to find some sexy single girls to hook up with, and these Latin American beach vacations will give you a great chance of getting laid in their awesome nightlife.
It is always nice to have options right? If you are going to spend a lot of time and money taking a vacation you are probably going to want to get laid.
There are a few places that stand out to us if you want to combine a nice beach and easy single Latin women to party with, so lets start with the list already. Don't forget to use dating sites to meet women interested in single foreign men before you arrive in any town you will visit.
Old Town In Cartagena
Many may not know it but the beaches here makes Cartagena the most visited city in Colombia. The sexy Latin women here are super curvy and love to show off their amazing bodies.
Old Town is the main area for nightlife, that area and the nearby Bocagrande Beach are the main place most tourists stay. Mister Babilla is one of the more popular clubs in the city.
Punta Cana's Bavaro Beach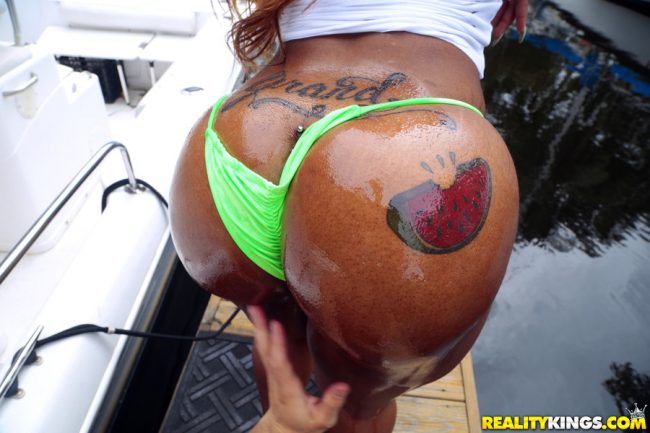 There are plenty of beaches to choose from in the Dominican Republic but we are going to go with Punta Cana. In all honesty it is a toss up on which is best and will come down to personal preference.
Stay near Bavaro Beach to find good nightlife and sexy Latina women to try and hook up with.
Spring Break In Cancun
We know some will disagree, but it is hard to top the nightlife you find at Cancun during spring break. There are so many women from the states coming here to party and act slutty that you know it will be a great time.
The rest of the year it is a notch or three down, but that is to be expected. At it's peak it might be the best of the best.
Negril Is The Best Beach In Jamaica
Like in the DR you can find lots of beaches in Jamaica, in our opinion Negril's 7 Mile Beach stands out above the rest. There is good nightlife here, and you won't be lacking for things to do.
Jaco Is Great For Single Foreign Men
Tourism in Costa Rica has been booming in recent years and it probably will continue to do so. For single foreign men the place really has a lot to offer.
They speak better English than most places in Latin America so if you don't know Spanish you won't struggle too much. Still learning Spanish would help with the sexy Latin women you can meet at this beach vacation get away.
This is a great spot to go if you like jungles and any sort of outdoorsy stuff. There are lots of tours set up for different jungle treks that you can take in Costa Rica, plus Jaco has a really cool beach.
Sexy Women At Beaches In Rio De Janeiro
Everyone in the world knows about Copacabana and Ipanema beach and for good reason. The beautiful Brazilian girls were wearing thongs long before Sisqo became a one hit wonder, and that is because they look fantastic in them.
This is a city with a whole lot to offer. Tons of tourists from around the world in this great beach getaway, and tons of drop dead sexy Latin American women who hopefully want to hook up with foreign men.
They aren't always easy to pull on the first night, but if you can do it the rewards are worth the effort. The only real negatives to Rio de Janeiro are that it is pretty costly and that it is a huge city that isn't the safest. You will want to stay in the touristy area and that can be costly.
But for foreign men looking for a great beach vacation and ridiculously hot ladies Rio is hard to top. Even if you don't want a beach it still would make any list.
Enjoy Your Latin American Beach Vacation
Hopefully you enjoy your vacation on the hunt for sexy Latin women on the beach. There are so many great beach vacations around the world, but these are some of our favorites.
We pondered mentioning trying to hook up with Miami girls because so many are from this part of the world, but we decided against it.
There are plenty of apps and sites out there to meet sexy girls online here. Because this post is in English we bet there are some tourists reading it.
If you are still in your hometown dreaming about taking a trip try using Adult Friend Finder to find girls for sex near you right now. It is a great site for fast hook ups, and Adult Friend Finder is doing great in American and European cities these days.
You will surely have fun at any of the best beaches with nightlife and sexy women in Latin America if you hook up.