Where To Hook Up With Sexy Girls In Angeles City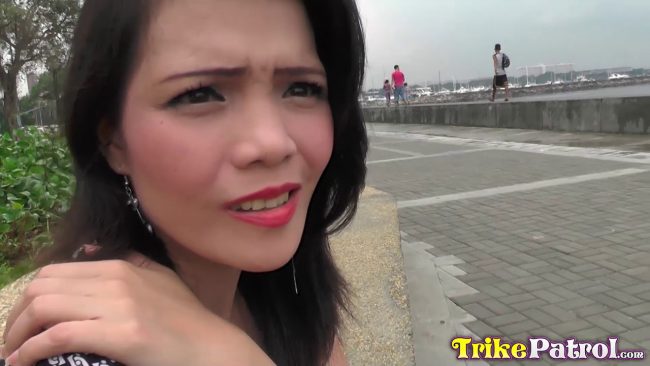 Where foreign men can hook up with hot girls in Angeles City for free sex is kind of a tricky question to answer. We should just go ahead and start by saying you are in the wrong town, there are so many better places to meet Filipina girls that aren't hookers than here.
This is a sexpat town and any foreign man who comes here will be viewed as such by the locals. That will not always make things impossible, but you are really starting off behind the eight ball.
There are plenty of options for hooking up with sexy Angeles City girls, meeting a good woman who isn't after your money isn't on most guys agenda. This is where you come to relax, drink, pay a barfine, and get that great girlfriend experience the Filipina girls are known to give.
But if you find yourself in town and aren't the mongering type then we will give you some tips for how to try and meet a good woman here. It won't be easy, and you may always be questioning what their true intentions are, but if you think clearly and have luck on your side you can make it work.
The best Filipino dating sites can definitely help you, but even on them you will need to proceed with caution. Lets go ahead and quickly talk about the Angeles City women and then mention the best places to meet them.
Hook Up With Angeles City Bargirls For Free?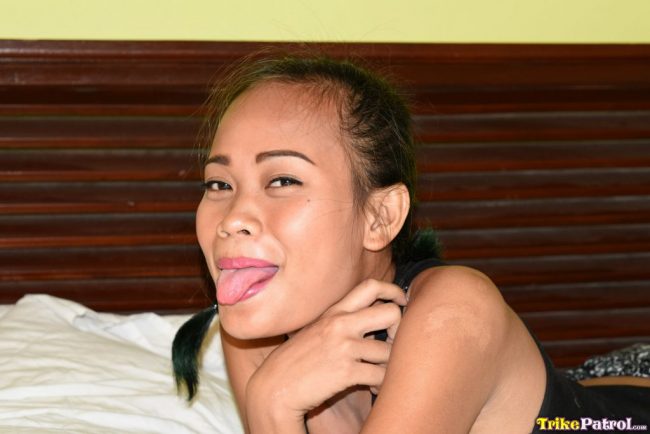 There are so many Filipina women working in the tourism industry in this town that are not prostitutes. They might work the front desk at a hotel, the maid, a waitress at a restaurant (not a girly bar,) work at a laundry shop, or a store around town or at the mall.
Plus there are even a lot of massage girls who aren't selling sex either. These girls either were born in this city or moved here to make money, and if they wanted to make easy money they would be bar girls but they didn't choose this path.
Now because of the semi pro scene it can always be a bit tricky, but any of them could be looking for foreign men to hook up with in Angeles City for sex on the first night without asking them to pay.
All Women Here Are Not Hookers
Even though most foreigners never venture off Fields Avenue or past Perimeter this is actually a decent sized city with hundreds of thousands of people. Yes, there are probably ten thousand hookers here, but there are over a hundred thousand females who aren't after your money.
Now finding them and interacting with them is another story, but we will get to that later. What makes things so tricky is that in the Philippines even a 'good woman' might be open for business from time to time when the need for money arises.
There is a strong 'semi pro' scene here which some guys refer to as gray area girls. Basically they aren't ho's until they need to be, they get the money they need, and then they are good girls again.
Plus there are hundreds if not thousands of straight up freelance prostitutes here, and they don't look any different than a normal girl on the street. All of this makes for a tricky situation when foreign men try to hook up with sexy girls in Angeles City for free.
He might be at a cafe 2 miles from Fields Avenue talking to a seemingly 'normal' woman about her day. She is dressed in a t shirt and jeans, he invites her on a date, they hook up, and then she asks him for money.
In truth the best advice is to not try to find a good woman in a sexpat town, move to another city. But if you are stuck here and don't want to monger there are some ways.
Get Away From Fields Avenue
With the above section said your chances of finding a good woman will increase the further you get away from Fields Avenue. We have discussed picking up girls at malls in this city before but mostly focused on SM Clark and Marquee Mall.
They are both near the red light district and many of the sexy Angeles City  girls shopping there could be prostitutes. Even having one of the girls working there ask you for money wouldn't be out of the question.
But there are other malls like Nepo Mall where few foreign men go. If there are no foreign men there then the hookers don't have much of a reason to be 'working' there either.
Or you could go to SM City Pampanga which is about 20 miles away. Either would be far enough away to allow you to meet sexy girls in Angeles City without having to wonder if she is a hooker or not, or at least worry less about it.
You can also just go to the McDonald's at the end of Fields Avenue and take a right on MacArthur Highway. Hop on a jeepney and ride it for a bit and if you see a bunch of shops with girls walking around get out and see how it goes.
Again, this is a much bigger city than most realize. One thing we want to point out is that there are some guys, usually of the younger variety, who go to prostitute discos like High Society and hook up with sexy Angeles City girls with extreme ease.
Then they go bang them in their room all night and don't pay them in the morning because the girl never asks. Could this girl possibly have not been a hooker and just wanted to give them sex for free? Sure, its possible.
But when you are in a known hooker disco in the middle of the red light district in one of the most well known sexpat towns on the planet the odds say she probably was a hooker. There is a 1% chance that isn't the case, but you might as well just offer them a thousand pesos for 'trike money' at a minimum. For more on what expat life would be like here check out that link.
Meeting Sexy Girls Online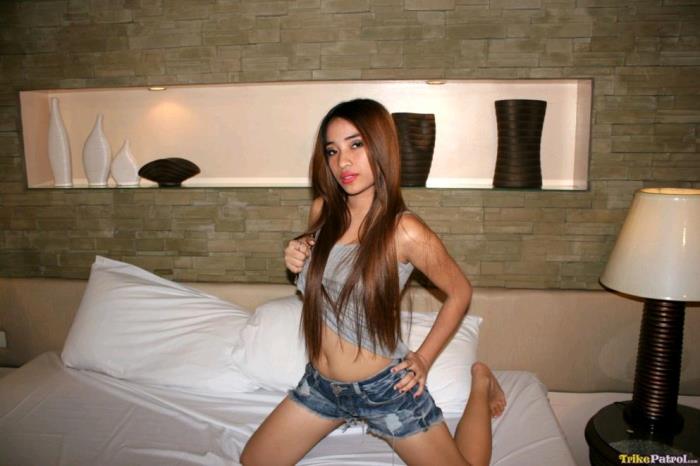 Online dating in the Philippines can be a great way to meet a good woman, but in this city it gets tricky. If you search for 'Angeles City' or 'Clark' or 'Pampanga' you are going to be dealing with many prostitutes.
They are trying to meet foreign men before they arrive in town so that they can be their 'tour guide' throughout the trip. For mongers that isn't a big deal, but this post isn't aimed at mongers.
So how can you really know if you are hooking up with a sexy girl in Angeles City who doesn't hope to get paid for sex? You pretty much just have to ask.
When you log on to Pina Love and message girls in any of the above listed areas you will get many replies. Most of the girls in this city who are online dating are hookers, but some aren't.
The good news is that the good Filipina women on the site know this, so you can easily ask to find out and not only will it not burn a bridge it may improve your chances. Say 'I don't mean to be rude but a couple of other girls here asked me to pay them to meet, do you also want that?'
Now these good women will know you aren't a monger and will be more likely to hang out with you. If one does freak out and act like you offended her she is probably just a hooker trying to save face, but even that is rare.
Pina Love will be the easiest way for foreign men to hook up with sexy girls in Angeles City that aren't prostitutes. But even on them you need to have realistic expectations and proceed with caution.