Where To Hook Up With Sexy Girls In Visby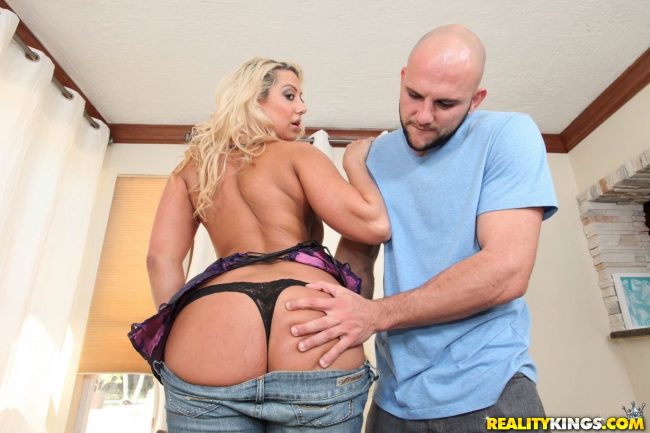 Blond Swedes are the dream of many men. However they are notorious for being some of the hardest to get laid with with, but if you try to hook up with hot girls in Visby, Gotland for sex during the summer that might not be the case.
Every year hundreds of thousands of local Swedish girls and people from around Europe flock to this party island. Particularly during one week in late July which is referred to as Week 29, Stockholmsveckan, or Stockholm Week.
During that week you will find one of the biggest parties anywhere in the world. The rest of the summer months the city is still pretty lively but not on anywhere the same level.
If you have always wanted to have sex with Swedish girls then visiting Visby on Gotland Island during this time might be your best chance to find some sluts. However the word is out so there will be lots of competition.
Stockholm Week 29 Party
The dates are always at the end of July but they can vary a bit from year to year. Whether you call it Week 29, Stockholm Week, or Stockholmsveckan this is the time to come if you want to find the biggest party and the easiest Swedish girls to hook up with.
For most of the year this is just a sleepy little island with one town and not much going on. At the start of the summer things start to pick up, and by the time Week 29 hits it all changes.
This is when you find partying and hopefully slutty Swedish girls that want to get drunk and have fun. Of course any time there are girls on holiday mode sex will come a lot easier.
This is actually the largest island in the Baltic sea and is about 60 miles off the coast. You can fly here in a little over half an hour from Stockholm, or take a bus to Nynashamn and hop on a ferry that will take 3 hours.
It should be pointed out that this is a very expensive place to visit, particularly during peak season. Expect hotels to cost hundreds of dollars, and you will want to try to book a room as close to the nightlife on Stora Torget and Sodra Kyrkogatan as possible.
Sexy Girls At Visby Hook Up Bars
The nightlife area in Visby, Gotland is not very big so it won't be hard to navigate. During the day the biggest party is at Kallbadhuset Beach Club, and at night the sluts move back to the bars and clubs on Stora Torget and Sodra Kyrkogatan.
Some of the best pick up bars and nightclubs to meet sexy Swedish girls in Visby are:
Since the scene is pretty small you can just walk around and see which spots have the best girl to guy ratios when you are out. During Stockholm Week there will be so many people packed into one small area it won't matter where you go.
Trying To Have Sex With Swedish Girls
Who doesn't want to have sex with blond Swedish girls? Few heterosexual males on the planet would answer no to that.
But they are known to have major bitch shields. However that same girl who might reject you in Stockholm may very well want to bend over and take your dick when you meet her in the Visby nightlife and she is feeling slutty.
This is Week 29 after all, the time to party and have some fun. They can be bitchy and stuck up the rest of the year, but now they will get drunk and party with the best of them.
Like in any beach party town there are going to be more guys than girls here. Guys are always far more motivated to travel to get laid, girls are a bit more scared of potential problems in a city like this.
With the odds against you go full boar. If you see a hot girl approach her and see how she reacts. If her bitch shield is up move on to the next, if not hang out for a bit and then push for her to come back to your room.
If you really want to have sex with Swedish girls on Gotland you are going to need to be able to face rejection. Play a mass volume approach and when you find the right drunk girl who wants to have fun enjoy yourself.
Good Luck Having Sex With Swedish Girls
They still may not be easy here, but they will definitely be easier than other times throughout the year. If you are reading this when it isn't in the summer then you may not have many options.
You could always try and hop on Adult Friend Finder. You can find a decent amount of active female users on the site in this country and if they are on that site you know they want to have fun.
Good luck if you try to hook up with hot girls in Visby, Gotland for sex or something more serious.