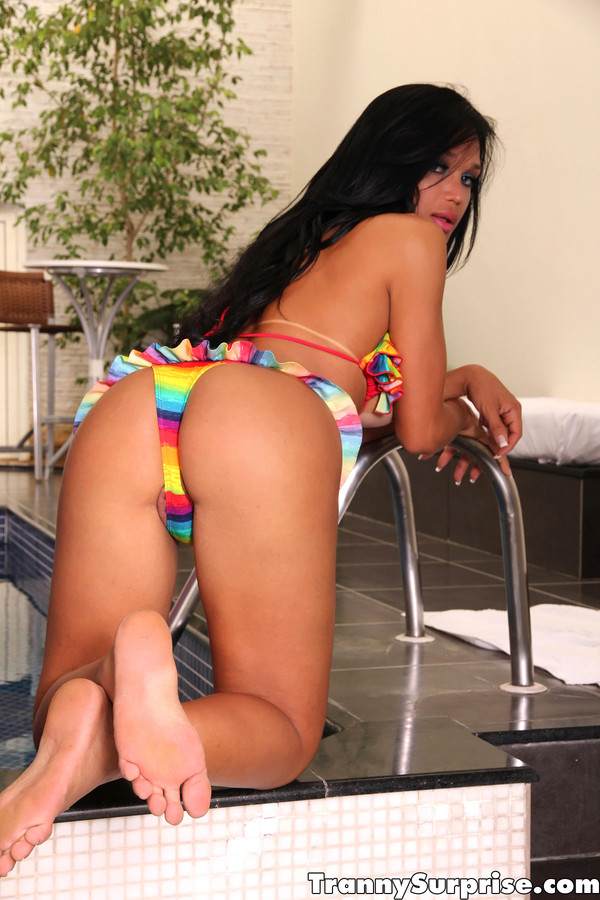 Finding ladyboys in Manila is extremely easy and over time you will build up so many contacts you will need a second dick to keep up with them. While Thailand gets much of the pub for being the best country in Southeast Asia for ladyboys it is definitely not the only place you can meet them.
If you are going to just be on a quick trip here then there are a few places you can go to find Manila ladyboys for sex and these ladyboy prostitutes will be able to make you happy.
However if you are going to take a longer vacation or become an expat living here then you can hop on the dating sites and find hundreds of ladyboys that would be very thankful to be your friend or more.
There are so many ladyboys in this country and not enough expats that like ladyboys to handle them all. This means that it will definitely be a buyer's market for you and every night you will have one in your bed if that is your goal.
This eBook also breaks down the best ways to find ladyboys in the Philippines.
Ladyboy Prostitutes In Manila
If you are looking for ladyboy prostitutes in Manila than you should start off going to Burgos Street in Makati which is the main sexpat area currently. There are many girly bars here were tourists go to and wherever tourists are going the shemales will follow.
Most of the freelancers here will expect you to pay them for their time but if she likes you you might not have to pay. On a given night there might be anywhere from 20 to 100 Makati ladyboys hanging out at Burgos Street.
Plus there is even the Mixed Nuts ladyboy bikini bar but you will need to pay the trans there a whole lot more than the freelancers on the street. Still it is nice to know of a place to watch some sexy ladyboys dancing in bikinis.
Another good place to find trans for sex in Manila is around Havana Cafe in Greenbelt. This is pretty close to Burgos Street and is a popular freelancer hang out. Since there are many guys looking for hookers here there will be ladyboys hoping to pick up a customer as well.
Makati is one of the nicest areas of the city and where many Manila expats choose to live. If it is your first time to the city this would be a good area for you to stay but hotels and apartments can be pretty costly.
Remember that any place where there is expat nightlife you should be able to find them nearby. Filipina ts girls are also known to give the same great girlfriend experience as bar girls in this country give.
Ladyboy Dating Sites In Manila
The great thing about a city like this is that you don't need to be using the Manila trans prostitutes. It is nice to know that they are always around and available but there are so many other ladyboys online that are interested in dating and friends with benefits situations that you don't really need them.
You always need to use safety with transsexuals and particularly when it comes to the prostitutes who will be with many different guys. When you are meeting them off the ladyboy dating sites you don't need to worry quite as much.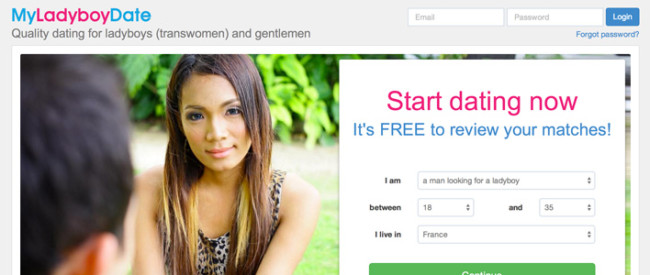 Sure some of the ones you meet online might be meeting many guys but a lot of them will never have even met a foreigner before. This will give you a very thrilling experience as you get to watch them try something for the first time.
There are so many ladyboys on these dating sites that you won't have to put in much work at all to find them. In fact you can just set up an account on PinaLove, Filipino Cupid, or MyLadyboyDate and once you put your location to this city you should start getting messages from ladyboys instantly.
While MyLadyboyDate is a dating site only for ts-girls the other two Philippine sites also have many available. It isn't hard to notice one a dating site and since they are more aggressive than girls they will probably message you first.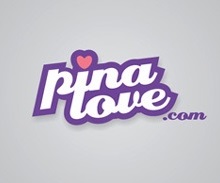 Why Manila Is Good For Finding Ladyboys
One of the reasons why some think the Philippines is better for ladyboys then Thailand is that English is widely spoken in the Philippines. That means once you meet one you will actually be able to communicate with them instead of having boring talks with the Thai ladyboy that only knows a few words.
If you are looking for a place to hook up with a lot of Tgirls there might not be a better spot than this city. You can also find hot ladyboy porn here and live ladyboy webcam shows on Chaturbate.
This eBook guide breaks down finding ladyboys in Manila and all over Southeast Asia.