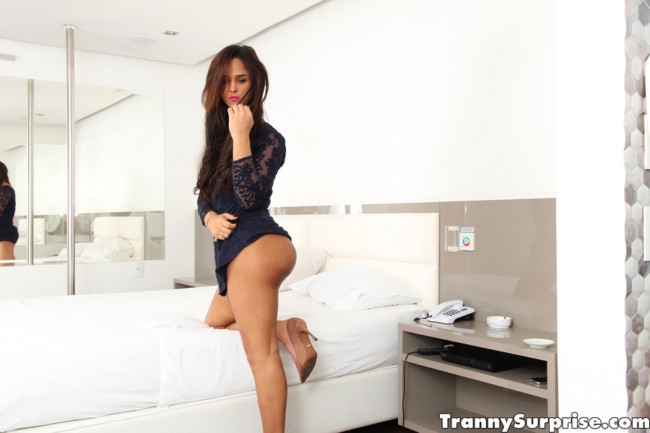 They are very popular all over Asia so you know that finding ladyboys in Singapore is possible, but just how easy is it? Well there are actually a few places in the nightlife where finding ladyboys is very easy.
You can find these shemale prostitutes and they are not to expensive to take home for the night. If you just want to have sex with ladyboys in Singapore then you can head to these places and get exactly what you want.
Of course you can also try online dating on sites like MyLadyboyDate where you can find trans that aren't prostitutes. You can still have a quick fling with them, or maybe a more intimate and longer lasting relationship.
Lets get into where you can find them around the nightlife and then get to the dating sites a little later.
Ladyboy Prostitutes In Singapore
The main red light district in Singapore is called Orchard Towers which is also sometimes known as the 'Four Floors of Whores.' Well amongst these four floors you will be able to find some sexy ladyboys around.
Most of the bars are filled with girls, but there are some ladyboy bars in the mix. The two most popular ladyboy bars in Orchard Towers are Crazy Horse and Club Romeo. There are also lots of ladyboy freelancers hanging around the entire complex.
Clarke Quay is one of the top areas for nightlife in Singapore and anywhere there is nightlife you not what you can find. There will be many ladyboys at Clarke Quay and they are all looking for a customer.
Some of them might be partying in the bars, others will just be roaming the streets trying to find a guy that wants to pay them for sex. There will be many options here particularly on busy weekend nights.
Changi Village has been a hot spot for transsexuals in Singapore for a long time and still is today. You can find them working the streets here but they generally don't show up until pretty late at night.
The ladyboys kind of make the rounds, they will try Clarke Quay and if nothing is going on there then they will head over to Changi Village. Some of the ladyboys can be very beautiful and get multiple customers a night.
Generally prices will be around $40-$60 Singapore dollars for a quick session or maybe $100 all night, but with freelancers you never know what you may have to pay. Negotiate hard and you can get some good deals.
Meeting Ladyboys In Singapore Online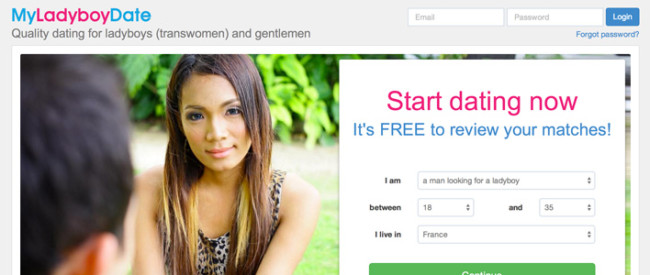 A lot of guys are very curious to experiment with a ladyboy, but not all guys end up going through with it. Who wants to walk up to a ladyboy at a crowded bar or on a busy street that first time?
There is definitely a shyness here that can be hard to get past. Does this sound like you? Well if so then you should be trying to meet ladyboys online in Singapore instead of doing it at crowded bars.
The great thing about the dating sites like MyLadyboyDate and SingaporeLoveLinks is that you can meet these same transsexual prostitutes without doing it in public. They are on the sites and will gladly come straight to your room for no awkward first meet.
Even better you can meet ladyboys that want to have some fun (for free) or for a more serious relationship if that is what you are after. Lets face it your average female prostitute takes a lot of dick and many of them don't even enjoy sex anymore.
How much do you think a ladyboy who loves sex is going to get plowed? Ladyboy prostitutes can be very dirty and HIV rates are high. Be sure that you wear a condom with one and use safety with transsexuals, but why not just go for a more genuine experience?
Many on the dating sites will be open for casual hook ups and not be after money. It is always a lot more fun to be with someone that actually wants to be with you right?
So hop on the site, treat them with respect, and message the hot ones. Be a gentleman and not a pervert and ask them to hang out. They will likely say yes, and many will be happy to have the first meet at your room.
Sadly most people are assholes when they are behind a keyboard. Trans get harassed often, if you show them you are a genuinely nice guy they will want to try to make you happy as your reward.
Online dating is definitely the best way for finding ladyboys in Singapore, you can find the prostitutes, or you can find the good ones also.
Of course you could always just take a ladyboy trip to Southeast Asia where they are abundant and more accepted. That will make things a whole lot easier on you.
You can also find hot ladyboy porn here and live ladyboy webcam shows on Chaturbate while you wait for your trip. Please always make sure that you use protection with transsexuals. Good luck meeting ladyboys in Singapore.