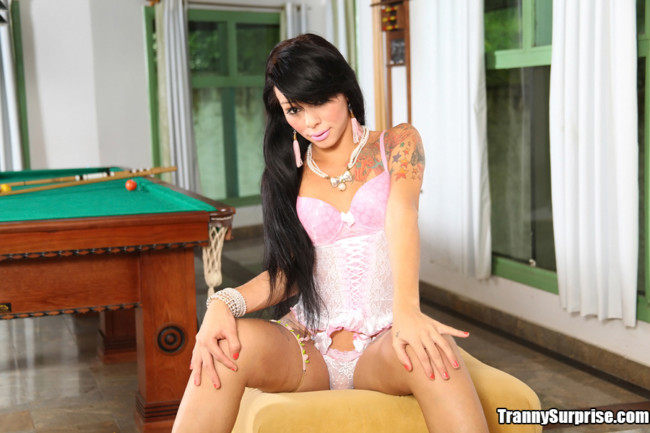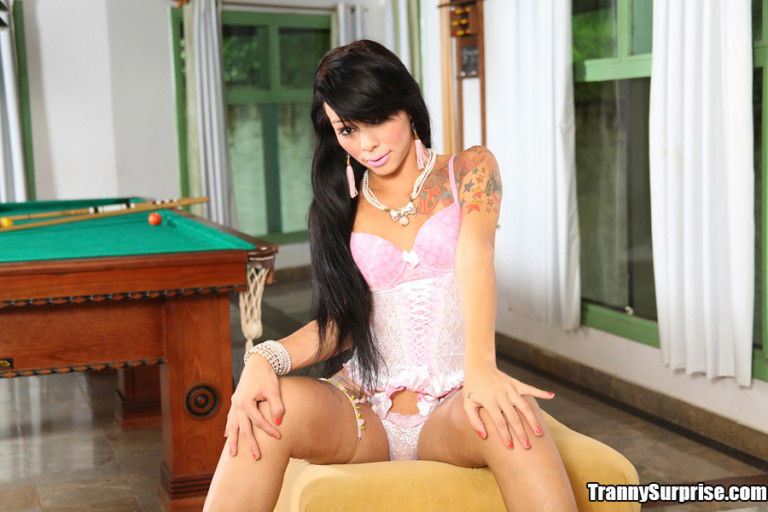 This post on where to find sexy ladyboy strippers in New York City can help lead you to the right place. There are so many guys here that have an interest in sexy drag shows but have no idea where to find sexy ts.
With so much porn around today more and more people are getting exposed to ladyboys. What used to be a taboo subject is becoming more and more mainstream and sexy ladyboy porn stars are becoming quite popular.
Then guys decide they want to try and experiment with a hot ts but have no idea how to locate them. They hop on Google and search out 'ladyboys in New York' or 'transsexuals in New York' or 'shemales in New York' and hope for the best.
They also try searching with transvestite or ts-girl, and maybe throw drag queen or stripper in the search as well. All in hopes of finding 1 ladyboy near them that they can have some fun with.
But anyone who has ever tried to meet a ts girl online knows how difficult it can be. The bait and switch scheme is alive and strong and you almost never end up getting what you order.
Instead you will see a picture of the most beautiful ladyboy in the world but a much less attractive ts shows up. Then comes the awkward moment of reject them or do something you aren't all that into.
Well, thanks to a certain bar you now have a way to meet sexy ladyboy strippers every Tuesday. Plus we have recently written about the best TS bars in New York, and pretty soon we will tell you about that we will mention the best transgender dating site in America as well.
FairyTail Lounge Ladyboy Strippers New York
FairyTail Lounge in New York City is a quaint gay bar that can be a really fun place to hang out any night of the week. But on Tuesday nights from 5 to 9pm they do something special.
This is when they have their New York ladyboy strippers parties. If you are trying to meet ladyboys in New York you are never going to have a better opportunity than this.
There is a $20 cover charge and you can get ts lap dances inside, or just watch some sexy ladyboy strippers dancing for you. And of course exchanging contact with the sexy ladyboys that you meet here will be a great idea.
Many ts will be looking to meet new guys to hang out with. This means no more crossing your fingers when you get the itch and check out Craigslist.
Other Stops On The Ladyboy Stripper Tour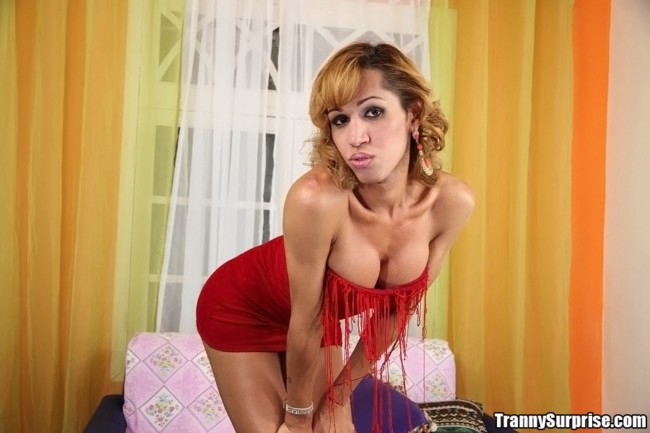 While New York City may be their home base they also travel to other places around the country. You can find ladyboys in Boston/Rhode Island at Ego Nightclub on February 19th.
There will also be ladyboy strippers in Los Angeles in March for the Transgender Erotica Awards. Then there will be sexy ladyboys in Las Vegas a week later.
Other cities that the ladyboy strippers will visit include:
We are kind of surprised that Miami isn't on this list with all the TS nightlife you can find there. You can get more info on the TrannyStrip website. Or watch the best ladyboy porn on Tranny Surprise!
Best Trans Bars In New York City
If you were looking for the best trans bars in town then we have a nice list for you. They each have different nights of the week where more ladyboys will show up but you should find some in each spot on most nights.
The best trans bars in New York City are:
Headquarters Gentleman's Club at 552 West 38th Street, New York also hosts some ladyboy and drag queen events. By the way we have covered the regular strip clubs with the hottest nude dancers at that link.
If you are looking for trans prostitutes in New York there are some spots on the street where they go. There are also many online ladyboy escort services in NYC that aren't hard to find. Often times internet searches on this subject will lead you to all sorts of ladyboy escort services that might come to your hotel room or ask you to go meet them.
Be very careful with those ts escorts or shemale massage spas, they are littered with scams. Sometimes that scam might be pretty innocent like fake pictures, other times they may have really bad intentions. Overall they are definitely best to be ignored.
How To Meet Good Ladyboys Online
If you want to meet good ladyboys online for dating, friendship, or fun you can use MyLadyboyDate. This is the top ladyboy dating site in the world and without a doubt the most reliable way to meet ladyboys near you.
You can sign up for free and give it a look to see if you like it. If you do go ahead and register to start messaging as many hot ts as you want today.
Whether you want to find a serious partner, a quick fling, someone to Skype with, or just an innocent chat you can easily find it on MyLadyboyDate. We asked them for a current trans user account total in New York and as of late 2019 there were well over 100 ts in the metro area.
Another solid option for meeting kinky people in New York City is Adult Friend Finder.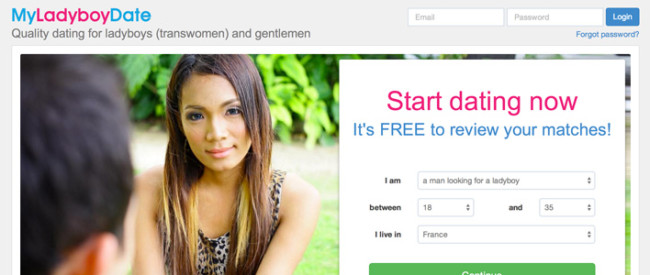 Enjoy Sexy New York Ladyboy Strippers
Ladyboys are growing in popularity these days. That is why they have so many names like transsexuals, ts-girls, t-girls, transvestites, shemales and many more.
You don't need to think of this as some deep and dark secret. Head out to FairyTail Lounge and give it a shot. Or if you prefer to be more discreet use the internet to meet NYC ts online without anyone else knowing.
Hopefully this post on where to find sexy ladyboy strippers in New York City was helpful to you.