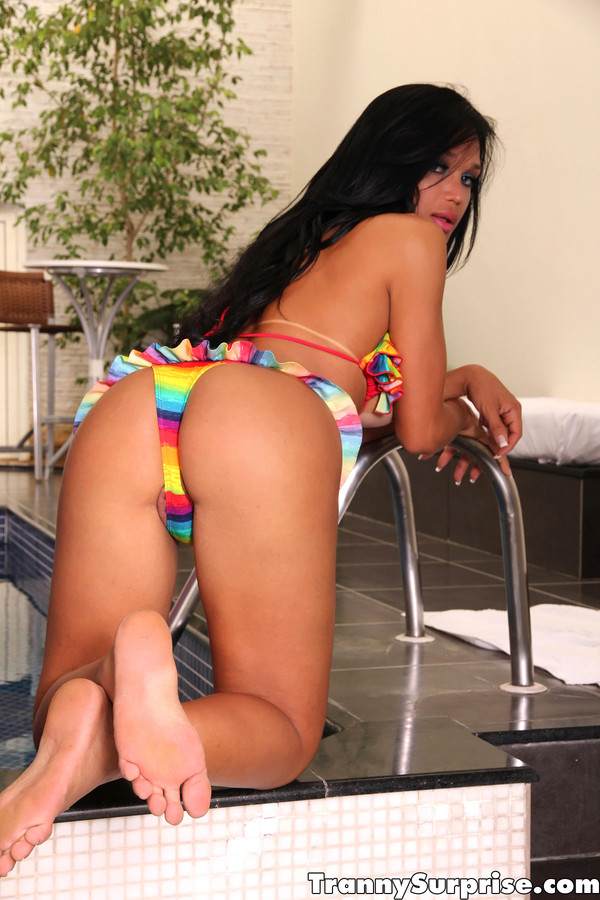 Many tourists and expats often wonder how to meet ladyboys in Chiang Mai, so we are here to help out.This city is one of the most popular places in the world for digital nomads to live. It has a great cost of living and wonderful natural beauty.
While there isn't anywhere near as big of a ladyboy scene here as there is in Bangkok or Pattaya there are still plenty of transsexuals around for you to meet. It will have to be done in a different way most likely, but it can still be done.
In Pattaya and Bangkok the easiest way to meet a lot of them is to head to the ladyboy go go's where there are hundreds of them working. Then all throughout the area there will be freelancers around.
There are only a few ladyboys bars in Chiang Mai, and some freelancers out on the streets but not near as many. Actually meeting ladyboys in Chiang Mai online is the best way to do it.
We are getting ahead of ourselves though, lets get into the prostitutes first before we get to the online dating.
Ladyboy Prostitutes In Chiang Mai
The best Chiang Mai ladyboy bar has to be Friends Corner. This is a favorite of many expats here because it has a really great atmosphere and seems to have the friendliest ladboys in town.
It is located on Loi Kroh Road and isn't too far away from the other two main bars for ladyboys mainly Marina and Shamrock. They are both located very close to each other.
If you roam around this area and check out some of the go go's you might be able to find some ladyboys in them too, but there won't be many.
There are a couple of disco's in Chiang Mai that have lots of prostitutes inside. There are not always ladyboys here, but you can find them from time to time. The main ones are 'Spicy' and 'Zoe.'
You can also find ladyboys roaming the streets all around the Chiang Mai nightlfe areas listed above. Just put yourself out in the nightlife and they will be there. One main spot that these streetwalkers like to hang out is the Tha Phae Gate.
For some entertainment you could watch the ladyboy cabaret at the Night Market.
Meeting Chiang Mai Ladyboys Online
Lets say you aren't looking for a prostitute but want to meet an honest and genuine one. You want to try to meet one that you can date and have as your partner.
The best dating sites for Chiang Mai ladyboys are going to be MyLadyboyDate, ThaiFriendly, and Thai Cupid. There will be lots of single ladyboys in Chiang Mai on each site that are ready and willing to meet you now.
This is the best way to have a great time. With a prostitute you are going to get a rushed encounter that will be very businesslike.
But if you use a ladyboy dating site you will be able to meet a real transsexual that isn't just after your money. They may want to have a real relationship with you, or they may just want to have a casual fling.
MyLadboyDate.com is a site set up just for guys that want to meet ladyboys. However there will be just as many on both ThaiFriendly and Thai Cupid.
You can set up an account for free and only register if you like what you see. You owe it to yourself to take a look and find out what these ladyboy dating sites have to offer.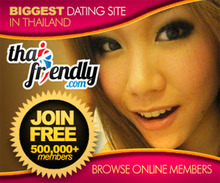 Good Luck Finding Ladyboys In Chiang Mai
This really is a great city for you to visit or even live. It isn't quickly becoming the digital nomad capitol of the world for no reason.
There will be a lot of ladyboys around, and if you use the ladyboy dating sites you can find lots of genuinely good ones. If all you are looking for is hookers and sex then Pattaya and Bangkok are probably better.
But if you are asking how to meet ladyboys in Chiang Mai because you want to make a real connection with one then this is the place for you. For a good book on planning your first ladyboy trip to Bangkok click here.