Finding Girls For Sex In Calgary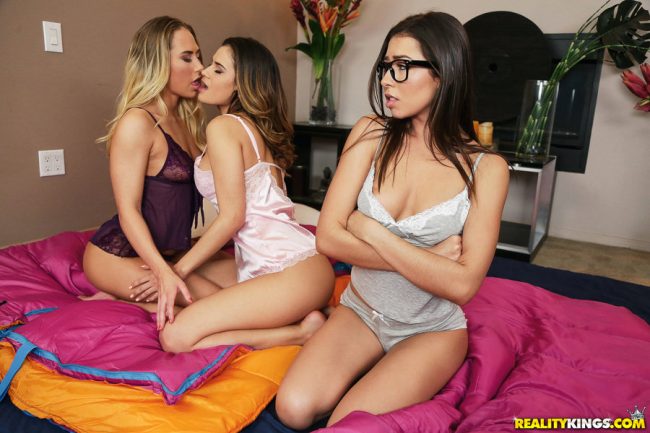 Finding girls for sex in Calgary can be done in a variety of ways, like in most cities around the globe. The prostitution laws in Alberta are a bit tricky, it is actually illegal for the guy to purchase, but not for the girl to sell.
This Calgary sex guide will tell you about the main red light activities that you will find in this city. Like in most towns these days erotic massage parlors and online escorts would be the top ways to monger here.
We will also cover topics like strip clubs, swingers clubs, sex toy shops, and meeting girls who aren't prostitutes in nightclubs or online. We will try to be as in depth as we can so that you can get all the info you need on the red light scene here.
With that said, there will be times where we need to be pretty vague and you might need to do further research or do some guess and check to find the current best ways to monger.
Calgary Online Escorts
This is one of those sections where we are going to be pretty vague. We covered the numerous options for online escorts in Toronto or Vancouver, of which there are many established agencies that have been around for awhile.
In this city you don't find anywhere near as many established escort agencies which makes things trickier. You will need to find call girls in Calgary online through various sites or ways.
Sites like Craigslist, Locanto, and LeoList always have hookers promoting their services. XFinder is another site that has independent escorts, and Bod Squad Escorts in Calgary is known to be pretty reliable.
But as always you need to be discreet, take precautions, and hope for the best. Remember that we said it is illegal for a guy to pay for sex in Alberta, online stings can happen.
As far as prices go that is up to the negotiation between you and your call girl. Some escorts might be available for $100, though most will want $150-$200 and some of the hotter girls can charge far more then that.
Erotic Massage & Brothels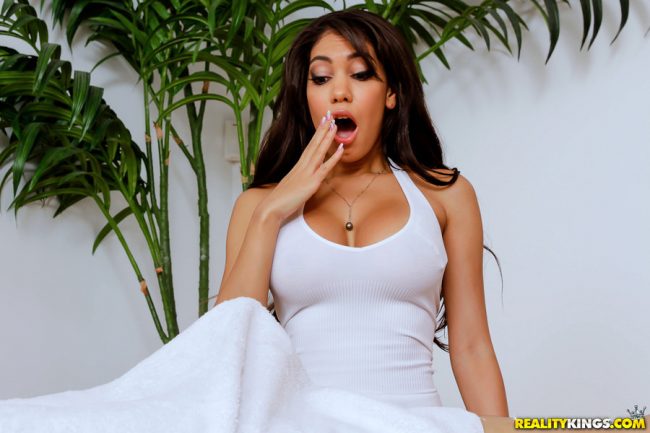 The erotic massage parlors here are effectively the brothels. This would be more of the gray area where prostitution is still illegal but is more tolerated.
Each massage girl rents out a room from the spa so the spa does not earn any money off the sale of sex. That way they aren't considered Calgary's brothels, but everyone knows that sex is part of the massage at most.
If you wanted a sex massage in Calgary some spas and parlors to visit would be:
Ocean Relaxation Centre at 1604 Centre St NE
Daydreams at No. 308, 2066, 18 Ave N
SR Massage at 7212 Macleod Trail SE
Sweet Massage Centre at No. 270 – 5701, 17 Ave SE
Cleopatra Relaxation Massage at 2211 Centre St NW
Carrie's VIP Bodycare at 7A – 2016 25th Ave NE
Island Beach Relaxation Massage Centre at 10-2778 Glenmore Trail SE
The local slang for these is body rub centers and a happy ending is guaranteed at the end of your massage if you visit the right spas. You can easily find more by searching for body rub centers in Calgary online and this is probably the best way to monger here.
Some of those escorts we mentioned above will do home or hotel massage service as well.
Topless & Nude Strip Clubs
There are not many topless and nude strip clubs here unfortunately. We are only aware of three, if anyone knows of more please let us know in the comments.
You should not expect to have sex at Calgary strip clubs, though in Canada sometimes the VIP rooms let more go down than what you find in the states. The three best topless and nude strip clubs to see sexy naked girls are:
ESQ Gentlemen's Club at 6307 Centre St SW
Boudoir Rouge at 907, 9th Avenuem SW
The Cathouse at  3064, 32 St, NE
Orgies & Swingers Clubs
There are a few good swingers clubs in Calgary where orgies, group sex, and other sorts of debauchery are common. We will give you the links and you will need to contact them to find out their locations and if you will be allowed to enter.
As is common with most swingers clubs around the globe single guys are not really who they want to show up. If you are by yourself and want to go be sure to ask if you can get in without bringing a girl with you.
The best swingers club is Calgary Adult Playground, on their Friday Fetish Nights solo males are allowed to enter. On Saturdays it is for couples only, though a sexy girl is always going to get in.
This group sex club is only open on weekends, and it is also known as a good place to meet transgenders in Calgary. If you have a thing for ladyboys they show up on the Friday Fetish nights.
A couple more swingers clubs that you could check out would be Club Rendezvous and Moonlight Magic.
Calgary Sex Toy Shops
While more and more people are turning to buying sex toys online in Alberta there are still some sex shops located around the city. Here is a lists of some of the best adult stores in Calgary:
Remember that you should always shop around and price compare before you purchase any sex toys. Some adult shops will have a huge mark up, for instance you can buy a Fleshlight online straight from the manufacturer through that link for a much cheaper price than you will get at an adult store near you.
Nightclubs For Single Girls
That wraps up our mongering section of this sex guide for Calgary, picking up single girls who aren't hookers will be the topic from here on out. The main bar strip in the city is on 17th Avenue, and you can find some more areas with good nightlife downtown located really close to here.
Some of the top clubs and bars to party with ladies of the night are:
Meeting Girls Online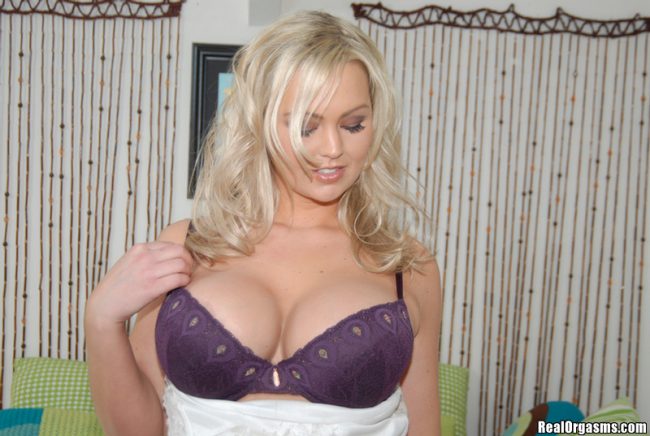 Our last section will discuss meeting girls online. Since this post is about meeting girls for sex in Calgary we are going to focus on the best site for that, Adult Friend Finder.
You have probably seen the ads for this adult hook up site on porn sites or other sex related sites. Maybe you rolled your eyes and thought no girls would ever sign up for it.
Not so fast my friend, because there are thousands of women in Canada, hundreds in Alberta, and close to a hundred in Calgary who have logged on to check their messages in the last month. Why are they signing up for a site like Adult Friend Finder?
Because they want sex, as simple as that. If they wanted to find a husband they would be on a matchmaking site, but they want to get laid so are trying to meet guys on this hook up site.
Sounds like some pretty fertile hunting grounds to us.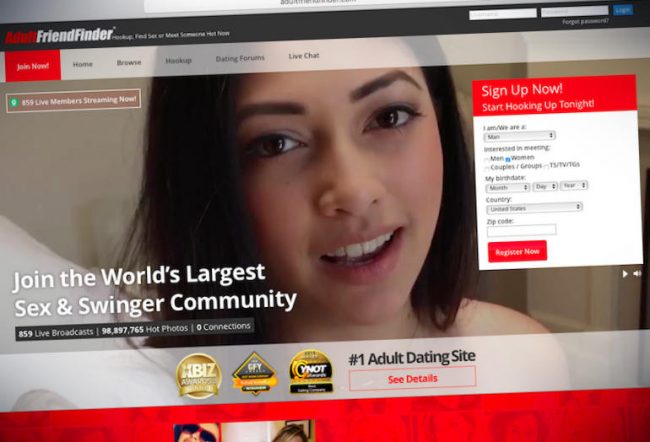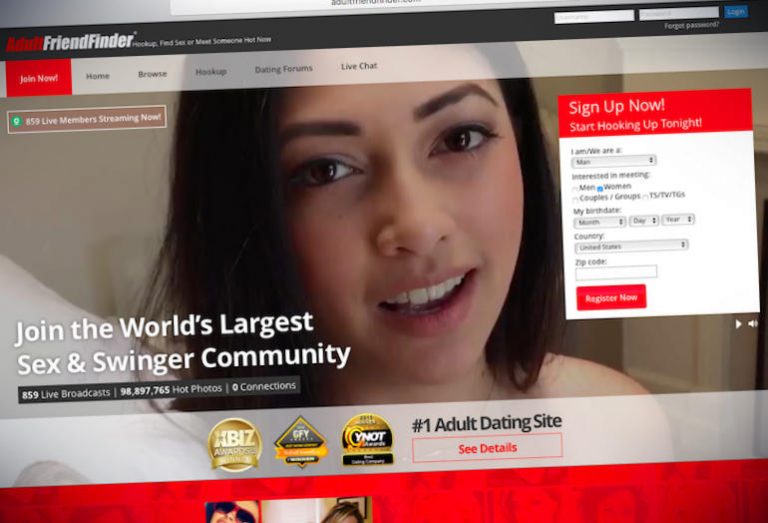 Good Luck Having Sex In Calgary
Our Calgary sex guide is complete, the best way to monger here is probably the erotic sex massage parlors which are effectively the brothels in town. Online escorts can work out very well too, but use caution when meeting call girls online for the first time.
The strip clubs are OK, but you might walk out blueballed. The swingers clubs and sex shops are always around if you need them, and there is some good nightlife downtown or horny girls can be found online.
If you wanted to read about some more easy places to get laid around the world check out that eBook. Now you know where to find girls for sex in Calgary, good luck!