Where To Hook Up With Sexy Girls In Tijuana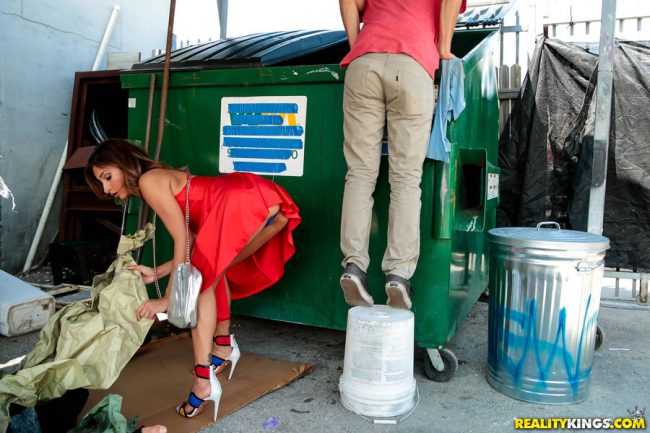 Hooking up with hot girls in Tijuana for sex the first night or dating that aren't prostitutes is possible, but you may always be questioning what their true intention is. Of course if you are hooking up with some tourist from California who is out partying for the weekend then that isn't the case.
But when it comes to the sexy girls in Tijuana if they are near the border in the tourist and nightlife district it will be hard to know their motivations. Most of the prostitutes will be in the Zona Norte red light district, but some may be at nightclubs instead of strip clubs.
There will be plenty of sexy ladies of the night who aren't looking for cash, but there will be even more who are. In this sex guide we will list some of the best hook up bars and nightclubs in town where you can go try to hook up with women, figuring out if they are prostitutes or not will be on you.
If you have never taken a trip here before we suggest you read our travel guide on crossing the border. It covers some important travel and safety tips that you need to know before you come here.
Sexy Girls At Tijuana Hook Up Bars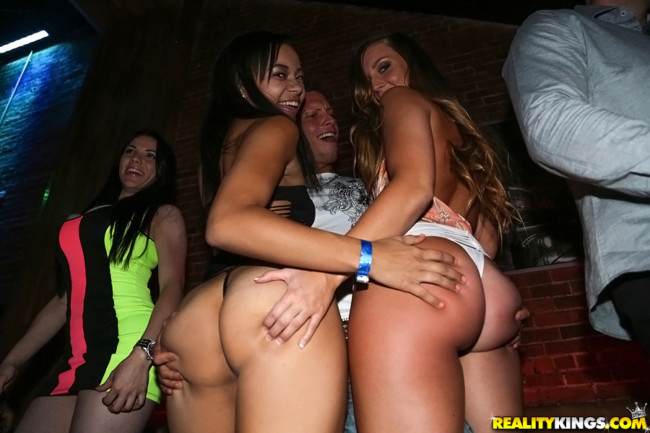 You can try to visit these clubs and hook up bars to find slutty Tijuana girls for sex who aren't hookers:
While most consider this a town that is only for whore mongering that really isn't the case. There definitely is a great mongering scene here, but there are also plenty of women who aren't prostitutes that you can try to pick up at the various singles bars and nightclubs in Tijuana.
Generally most of the hookers will be sticking to the Zona Norte red light district, but some of the freelance prostitutes may work their way over to Avenida Revolucion or to other bars in town. If you are finding it very easy to pick up one of the single ladies here don't be all that surprised if she asks you to pay her at some point.
There are plenty of sexy Tijuana girls around that aren't 'working,' but they are definitely outnumbered by the hookers near the border. If you are pulling a girl from a bar who is way hotter than the girls you usually hook up with and she is all over you then she probably has some financial motivations.
Maybe not, she might just really like gringos and want to hook up with one. But more often than not if you are out kicking your coverage in a city known for hookers she will expect to get paid.
For more options you could go try and hook up in San Diego.
Avenida Revolucion Touristy Nightlife District
If you walk across the border look for the big arch (you will know it when you see it) and go there. This will lead you directly to Avenida Revolucion which is the main touristy area and bar district for tourists, so it is the main area for this Tijuana sex guide.
We don't mean red light district which can be found not far from here over in Zona Norte. This is where you will find plenty of restaurants, pick up bars, and some nightclubs as well.
If you are a first time visitor or really concerned about your safety then this will be the best place for you. It is a safe area that they keep pretty clean because they don't want tourists to read about bad things happening here and be scared away from coming.
This will also be where many of those touristy Cali or west coast women will be coming to party. Plus you can try to hook up with sexy Tijuana girls that aren't prostitutes but who still have an interest in gringos.
If you are bringing a date or meet a girl that you want to take out for a nice meal you could eat at Tijuana Tilly's, Caesers Restaurant, or La Justina. They all have very nice food, or you can just grab some delicious street tacos that can be found all over.
When trying to meet sexy girls that aren't hookers in Tijuana consider Avenida Revolucion your home base. If you are comfortable heading out to other areas of the city then go for it, but if not there should be plenty of nightlife for you here.
There are even some sex toy shops and strip clubs this road like Amnesia and Peanuts but they are far more tame than what you find in the red light district.
Nightlife Safety
If you are going to a bar outside of Avenida Revolucion it would be advisable to take a taxi and not try to walk. Remember to bring some small bills to be able to pay the taxi or they will tell you that they don't have change.
When you are right in the main touristy nightlife areas of this city you should be very safe. But any time you leave them then the chances of something bad happening go up exponentially.
And if you do hook up with a sexy Tijuana girl you also need to be careful. Make sure never to leave your drink unattended in this city no matter if you are in a bar or if you are alone in a hotel room with a girl.
Also don't leave any valuables out in your room that could be easy to steal. If you have a safe lock up your wallet and phone, or if not hide them out of plain sight.
Don't trust any guys you see on the street offering to show you a cool bar or who are telling you about places to meet girls. And be careful buying drugs here, there are many police scams where a guy sells you drugs as a cop looks on and then extorts money from you.
If you are thinking about visiting from California because you want to get laid why not try using Adult Friend Finder and save yourself the trouble? There are almost 700 active female users on the site in San Diego, over a thousand in LA, and thousands all across Southern Cali.
The women on this site are horny and looking for someone to hook up with. And you don't need to cross the border to hook up with girls on Adult Friend Finder.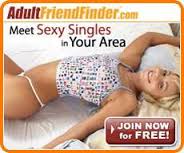 Good Luck Finding Sex In Tijuana
If you do decide to try to hook up with girls in Tijuana for free sex that aren't prostitutes you probably can have some success. Of course the weekends will be better, not only will more of the local girls be out but there will be plenty of college girls from So Cal coming down.
Good luck when trying to hook up with hot girls in Tijuana for sex or dating that aren't hookers.