Orgies & Group Sex At Dominican Republic Swingers Clubs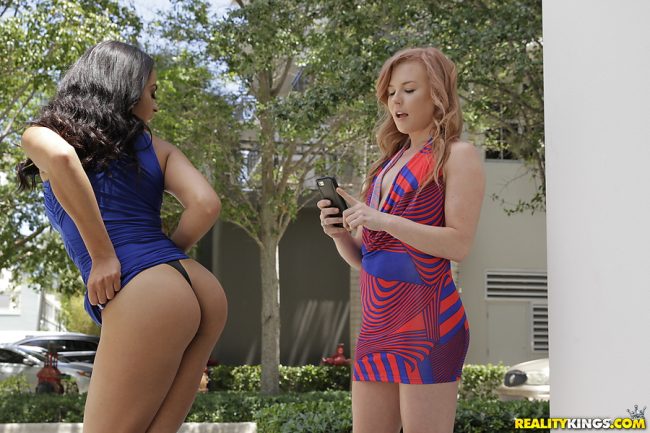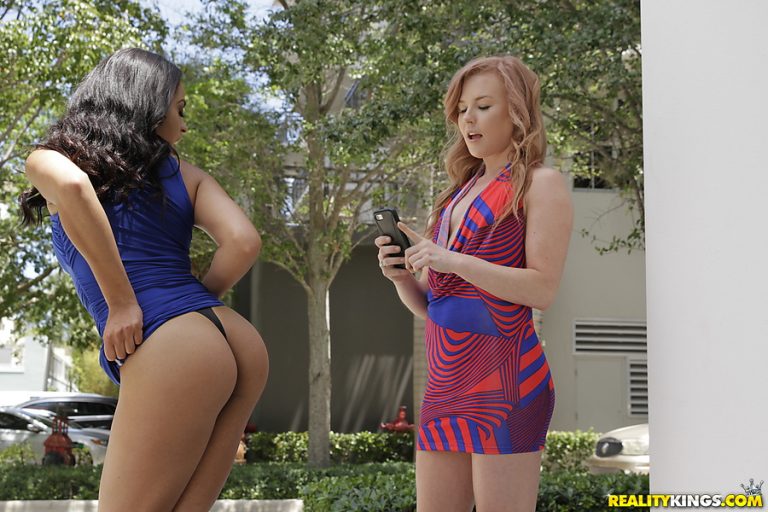 Orgies and group sex at Dominican Republic swingers clubs can be found, but there are not as many as you might expect. The swingers clubs in the Dominican Republic are geared more towards couples who want to try some wife swapping. In fact single men are generally not going to be allowed into these orgies and group sex parties.
Now if Brad Pitt walks up to the door by himself and wants to get in we doubt they would say no, but an average Joe doesn't have much chance of getting in. That means if you plan to visit one you need to bring a girl with you, but we will have some tips on where to find one if you are currently single.
We were pretty surprised to find that there are only a few known swingers clubs in this country. It is known for its adult resorts and we assumed there would be a whole lot more wife swapping going on.
There are probably many private sex parties around that we are not privy to, but if you network at the group sex clubs listed here you might be able to find out about them. If you wanted to read about all of the best cities to visit around the Dominican Republic to meet girls check out that link, but for now lets just get to the best clubs.
Best Dominican Republic Swingers Clubs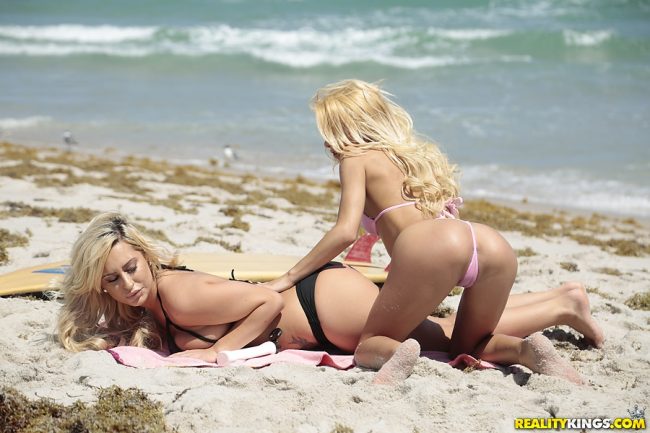 We could only find three reliable swingers clubs in the Dominican Republic that still appear to be open. Two of which definitely sounded to be more reliable than the third.
Caribbean Fancy Luxury Swingers Parties
The first would be Caribbean Fancy in Punta Cana. This group sex club has very nice private adult parties on yachts, at luxurious villas, and at the clubs location as well.
We have linked you to the club and we highly suggest you contact them before you go so that you can learn more about their upcoming schedule of events, prices for couples, and to make sure you will be allowed entry. That is always good practice when it comes to any swingers club in the world.
Sins4Two In Punta Cana
They will often have themed parties and you will fit in with the crowd more if you are dressed the part. Sins4Two is another Punta Cana swingers club that explicitly states on its website in big bold letters that single men are never allowed.
It is also held in a big private villa behind a walled compound. Once again we suggest you contact them, there are reports of people showing up here when they were the only couple and the weekend not being very exciting.
Caliente Caribe Adult Parties
The third Dominican Republic swingers club to tell you about is Caliente Caribe which is located between Playa Grande and Cabrera. All of these orgies have expensive entry fees and are known to be in luxurious surroundings.
When you are at these swingers events try to talk to other couples there and see if they know of any private adult sex parties in the DR you could also attend. If you are not coupled up at the moment then our next section will have some more tips for you.
Meeting Dominican Swingers
If you want to try to meet a girl to bring to a swingers club in the Dominican Republic then log on to a dating site. Many guys travel here to visit those other adult resorts, but not all guys want to pay for their fun. If you want to get into a group sex party on the island you will need to bring a girl with you.
Of course not all of the women online will be down to go to orgies with you, but the more you ask the more likely one will say yes. Tell her it is held on a yacht or at a nice villa and that will up your chances.
Just remember this is a country known to have many prostitutes so you may want to confirm whether she wants you to pay her for her time or not.
There are plenty of apps and sites out there to meet sexy girls online here. Because this post is in English we bet there are some tourists reading it.
If you are still in your hometown dreaming about taking a trip try using Adult Friend Finder to find girls for sex near you right now. It is a great site for fast hook ups, and Adult Friend Finder is doing great in American, Canadian, European, and Australian cities these days.
Have Fun At Your Group Sex Orgies
Like most things in life these can be pretty hit or miss. If you visit on the right weekend when the right sexy couples are in town ready to wife swap it can be a blast.
If you go when there aren't a lot of people or the other couples aren't that attractive it might not be as fun. But you will be in a tropical paradise and definitely have the chance to have a lot of fun.
Good luck when trying to have orgies and group sex in Dominican Republic swingers clubs.