If you want to try to find girls for sex in Qingdao, China you are going to need to pick them up most likely. There is not much pay for play sex in Qingdao, or at least the mongering is not as in your face as what you find when looking for sex in Hong Kong.
There is lots of prostitution in China so there will be some around here, but it is not that easy to find. Many expats living here consider it a 'dry city' because mongering is much harder than other places.
You will need to try and find erotic sex massage parlors while you move around the city. Massage will be one of the main focuses of this Qingdao sex guide, but meeting hookers online can also be done.
The good news is there are many single girls living here and if you are a tourist passing through you will be an outlier. They aren't used to seeing many foreign men here so you will stand out for the right reasons.
This mongering guide will start out by giving some tips on how to find pay for play sex, girls that aren't hookers will follow. After that we will tell you about the best online dating site in China.
Qingdao Sex Guide
There are three main ways to monger and try and find hookers here. The first would be to go to nightclubs frequented by foreign men and hope to pick up prostitutes in them.
A couple of good spots to meet prostitutes in Qingdao would be New York Bar and Flinders. You should not assume every girl inside these spots is a hooker, but they are your best options.
Next you will want to try to meet hookers online using WeChat. Fire up the 'people near you' option and look for girls that put 'massage' or 'escort' in their profile.
The last way will be to try to find erotic sex massage parlors in Qingdao where happy ending's can be had. This will take boots on the ground and some trial and error.
Look for massage parlors or spas with red or pink lights by the door. Poke your head inside and try to ask to see a lineup of the girls, if they are in their 20's and sexy a happy ending can probably be had.
Or hop in a taxi and ask for a massage spa with sexy girls and hope he knows what you are looking for. There are better cities for nightlife in Asia than this one.
Meeting Single Girls In Qingdao Nightlife
If you want to try and meet single girls in Qingdao nightlife you will have a decent shot. There are lots of good pick up bars and nightclubs around town and one area where there is lots of partying.
It is always a numbers game so approach as many sexy single ladies as you can and see how it goes. If things don't start out well move on to the next one. Some girls here won't have any interest in foreign men, others will have quite a bit.
Some good pick up bars and nightclubs to go to try and meet girls in the nightlife are:
Freeman
Corner Jazz Club
Beer Street
Beer Street is not one bar it is a street with lots of nightlife. You can hop from venue to venue until you find one with good ratios.
If you wanted to try meet girls at the malls you can visit Haixin Square, Marina City, MIXC or Hisense Plaza. If you don't speak any Chinese day game will be really hard with Qingdao girls.
Meeting Chinese Girls Online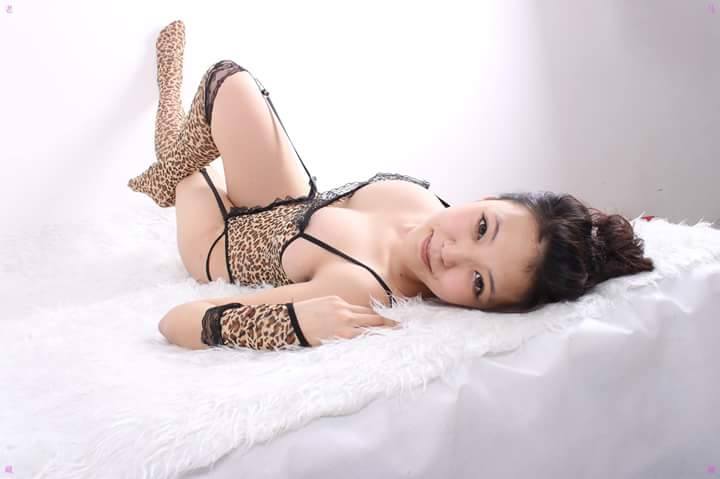 Whenever you are in a place where people don't speak your language it can be hard to meet girls in person. Many Qingdao girls know a bit of English but are far more comfortable reading and writing than they are at speaking.
If you walk up to a Qingdao girl in a bar or at a mall she may be too shy to attempt to speak English. However, if you send her a message on China Love Cupid she very well may reply.
She is on the site for a reason and that reason is to meet guys. If she has any interest at all in foreign men you will have a great shot. Since you can message hundreds of girls in an hour you will contact many that like foreigners.
Another positive is that many girls have an interest in experimenting with foreigners but won't want to be seen in public with them. That makes it easy to invite them to your place for the first meet.
Plus you can continue to use China Love Cupid as you travel throughout the country. Just start to pipeline a week before you head to any new city so you have dates lined up when you arrive.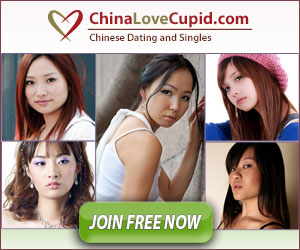 Good Luck Finding Sex In Qingdao
There are ways to pay for sex here but the mongering isn't in your face. You may waste some time and money trying to find good ones but if you put in effort they are around.
You probably are better off contacting as many non pros as you can and finding ones that have an interest in foreigners. If you will also be visiting Hong Kong or Macau check out this eBook guide that breaks down the great mongering in both.
Good luck finding girls for sex in Qingdao.