Where To Hook Up With Sexy Girls In Phoenix


Today we want to chat about where you can hook up with hot girls in Phoenix for sex the first night or maybe even something long term if you really hit it off. You will not be lacking for opportunities for where to try and get laid in the bachelor nightlife around this huge city.
When trying to hook up with sexy Phoenix girls there are multiple plans that a guy could have. This is going to turn into an all out sex guide that will not only cover bars and nightclubs for hooking up but also other topics that you may be interested in like meeting slutty girls near you online for fast sex, topless strip clubs, swingers clubs and even where to buy sex toys.
The bachelor nightlife here offers a lot because we not only need to discuss the downtown area but also the infamous Tempe girls, plus Scottsdale, Glendale and more.
Sexy Girls In The Phoenix Nightlife
Generally we just tell guys to go party downtown where you can often find the best bachelor nightlife in most cities. You can certainly find some sexy single ladies at bars and clubs around Jefferson or Washington Streets on most nights of the week so that is not a bad strategy at all.
But there are also a whole lot of hot Tempe girls from ASU so if you are of a younger age, or at least still look reasonably young, that might be the best place to party. It is not any secret that ASU is one of the best party schools in the nation and hot Tempe girls party on Mill Avenue so don't forget about that.
Good nightclubs and bars to hook up with Phoenix girls for sex the first night are:
This post is about finding the hottest and sluttiest girls to get laid with and we just listed their favorite party hot spots. Go out to the trendiest clubs, dance and flirt with as many sexy Phoenix girls as possible, and you just might be hooking up with a slut before the night comes to an end.
We have also tried to help guys get laid in Las Vegas, Los Angeles, and San Diego before for those of you who don't mind traveling for additional opportunities.
Hot Topless Girls At Strip Clubs
Hot girls shaking their ass and tits is a decent consolation prize for a night that doesn't end with a hook up. Titty bars are not brothels so don't expect to have sex inside one.
However a reasonably high percentage of the topless girls at strip clubs are going to be sluts so you might be able to make something happen after her shift if you get lucky. Right now some of the best strip clubs in Phoenix with the sexiest girls are:
Bourbon Street
Great Alaskan Bush
Hi Liter Gentlemen's Club
Christie's Cabaret
Jaguars
Essex Gentlemen's Club
Cheetahs Cabaret
Sugar 44
Alaskan Bush has two separate areas, one side is a full nude strip club where no alcohol is served while the other is topless women dancing and you can drink as much as you want. The top strip club in Glendale would be Essex, and the best strip club in Tempe to see hot ASU girls dancing naked is Christie's.
Sex Toy Shops & Swingers Clubs
If you want to visit an erotic boutique to buy some adult toys you could go to Phoenix sex shops like:
Be sure to shop around and price compare online when considering where to buy your new sex toys. There are a couple of Phoenix swingers clubs that we have written about more in depth at that link.
For group sex parties go to Discretions or Encounters.
Hook Up With Phoenix Girls Online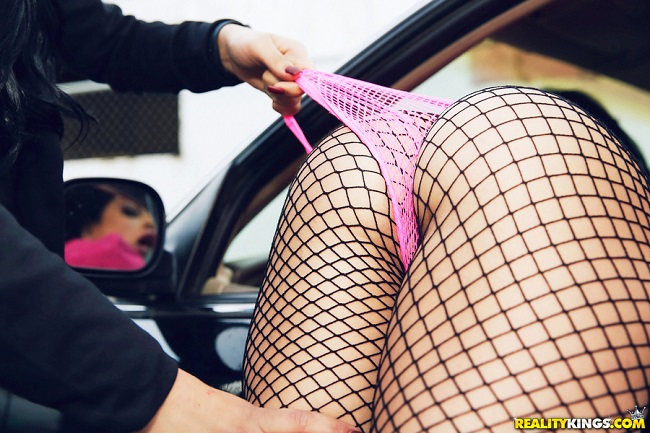 We aren't the only ones out there that are a little confused about what the best game plan for dating or hooking up these days is are we? Going to a club has almost become more trouble than it is worth considering the long lines, ridiculous prices, and only getting to hang out with the hottest Phoenix girls if you are buying bottles.
You are likely to get some matches if you spend a lot of time swiping on apps, but it feels like hook ups are less common on apps and ghosting has become more the norm. Plus there is that whole feminist movement that we have to deal with.
Dating is not that easy for single guys at the moment and we could keep listing more negatives but we doubt you want to hear them. The thing is, the power has totally shifted to the girls side and they are very well aware of it.
After seeing how many people get divorces and hearing so many horror stories about awful marriages we aren't in the market to be buying an overpriced wedding cake any time soon. Are we really supposed to only sleep with one woman until we die?
Whoever came up with that bright idea? There are quite a few slutty girls near you who are looking for hook ups online on Adult Friend Finder, but so many guys haven't realized that the reason that site has been around for almost as long as the internet is because it actually works.
Don't get us wrong, it is where you go to get laid quick, not to find a wife. If you just want to bang slutty girls in Phoenix and have a great time doing so then Adult Friend Finder is going to work as well as any other way and it will be the most convenient option by far.
We love how all the girls using it are there to hook up so you don't need to play the stupid games that many women like to make you play. That also means you don't need to tell them you love them or meet their parents just to get a BJ.
This is one of the rare dating sites where you can actually bring up sex before you meet and you still have a decent shot of enjoying that BJ before you even buy them dinner. Aren't sluts great? Now you know where to meet hot girls in Phoenix for sex the first night, have a good time in the bachelor nightlife here.