Where To Hook Up With Sexy Girls In Bali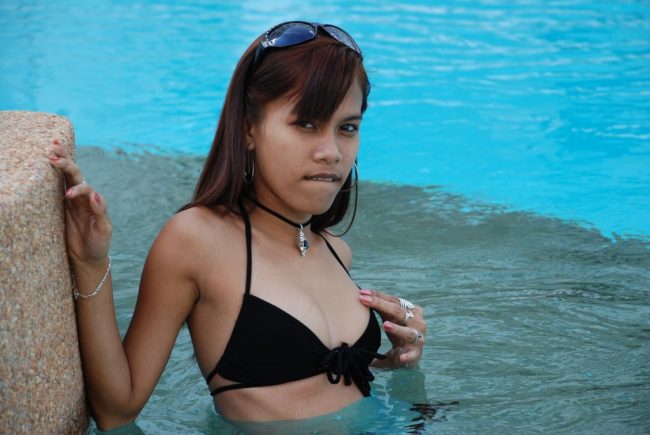 Thanks for checking out this post on the best pick up bars and clubs to hook up with hot girls in Bali for sex. This is a very popular city for foreign men to visit for a variety of reasons.
While the beach may be what brings the women in the best pick up bars and nightclubs to pick up hot girls in Bali for sex is why the guys are here. There are many great places to party in the nightlife and some beautiful ladies so you can have a fantastic trip.
The main touristy area where much of clubs are is called Kuta. This is your typical touristy beach spot where everything you ever could want will be offered to you.
As you walk around the area you will get asked if you want drugs, girls, sex, massage, and every vice imaginable. Partake at your own risk, the drug laws are harsh here and much of the drugs are fake.
It should also be pointed out that the nightlife venues changes very quickly here. Many of the clubs we will list have been around for awhile and are pretty established, but if some places are gone by the time you visit it shouldn't be too surprising.
This sex guide will start out with the Kuta nightlife for singles, then talk about more places to party in Seminyak which is a bit less touristy of an area. Then we will mention a bit about the LGBT scene, some night markets, and the best online dating sites in Indonesia to help you meet girls interested in sex with foreign men before you arrive.
The Best Kuta Bali Nightclubs
Most tourists stay in Kuta, it is particularly loaded with lots of Australian men. It also brings out Indonesian girls seeking foreign men who they refer to as 'bule.'
The Kuta nightlife is generally a younger and more touristy crowd. You find lots of young bule here, and plenty of sexy Bali girls who might just want to party, or might be looking to make some money off the guys.
The most popular nightclub for singles is Sky Garden. It is going to be very crowded every night of the week and if you aren't really sure where you should go it is never a bad option.
If you go early around dinner time you can even enjoy their buffet that comes with bottomless beer, but the real party doesn't get going until later. More good pick up bars and nightclubs in Kuta Bali to meet girls for sex are:
Velvet and Hypnotized are located in Beachwalk Mall and seem to get more of a local crowd. Some guys may be wondering if there are any strip clubs in Bali, but there are not.
You can find some red light activity in hotels, but not strip clubs.
Sexy Girls At Seminyak Hook Up Bars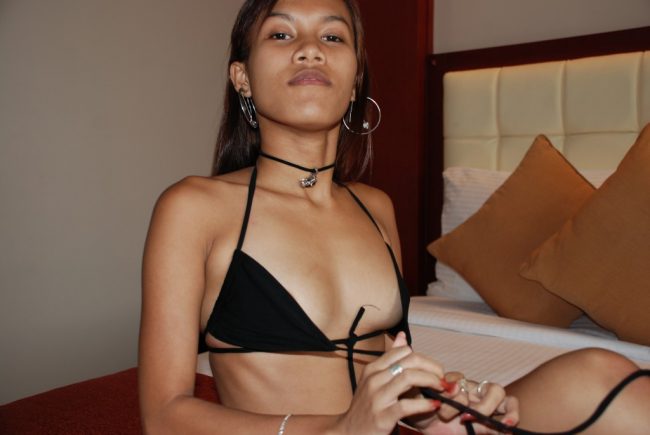 There is also a lot of nightlife in Seminyak where you can meet local girls for sex. Not necessarily sexy girls from Bali, they will be coming in from all over the country to enjoy the beach and party.
You will find some tourists here, but often times the foreigners you see are expats. Some of the best Seminyak hook up bars and clubs you could go to are:
Jenja is located in the Town Square Suites. A good bar to go to for some pre game drinks would be La Favela. You can click here to see how this nightlife compares to Jakarta.
Bali LGBT Scene
If you want to find the gay nightlife or ladyboys in Bali then head to Jalan Dyana Pura. Here you will find many LGBT clubs, Mixwell being one of the favorite.
You really don't find all that many ladyboys in Indonesia as you do in other countries in Southeast Asia, but Bali is one city where they are common. If you want to find any sort of LGBT nightlife then this street is the main place to go.
Good Luck Finding Girls & Sex In Bali
Those are some of the main places to go to try and pick up sexy Bali girls, but there is so much nightlife to meet singles it may be best to not have a game plan. Head out to the areas where the partying is going down and let the night lead you where it may.
Find some pick up bars or clubs with good girl to guy ratios and you should have a great time. If you want to try and meet girls for dates or quick sex before you go then fire up a dating site or app.
Just start to pipeline a week before you arrive and you should have plenty of sexy girls to call on when you land in town. Outside of the nightclubs mentioned above you may want to try and visit Pasar Malam Sindu or Sanur Night Market. Here you can find authentic local food and drink for a cheap price before you go out. Plus they will be selling many things you may want to buy.
Lots of guys don't really like the whole overly tourist aspect of this city. To see what this country is really about visit a place like Yogyakarta or Surabaya instead and we have written sex guides for both already.
If you don't like going out solo log onto a site and start chatting with sexy women in Bali right now. It won't take long to find a date for tonight.
There are plenty of apps and sites out there to meet sexy girls online here. Because this post is in English we bet there are some tourists reading it.
If you are still in your hometown dreaming about taking a trip try using Adult Friend Finder to find girls for sex near you right now. It is a great site for fast hook ups, and Adult Friend Finder is doing great in American, Canadian, European, and Australian cities these days.
You should also check out this Bali nightlife page to find out if there are any good events going on when you are in town. No matter how you want to go about it you will have a great time visiting the best bars and clubs to hook up with hot girls in Bali for sex.