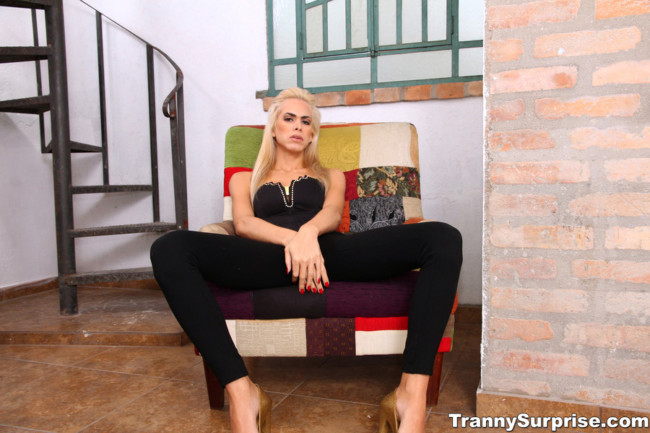 Meeting shemales in Lima will not be too difficult. Brazil may get much of the fanfare, but there are plenty here as well.
There might even be more Peruvian ts than you imagine. There are quite a few shemale prostitutes in Lima that hang out in common spots so they are easy to track down.
There is also some gay and trans nightlife in this city. There are a couple of main bars and clubs where the trans community spends their time at.
If you weren't aware travesti is the local word for shemales. They also can go by ladyboys, t-girls, ts-girls, transsexuals, or many other names. All of those words can be the identifier of Peru ts you are looking for.
Shemale Prostitutes In Lima
One important thing to note is that in the common places to meet shemales in Lima you are often dealing with trans prostitutes. If you search for where to meet shemales in Lima you are either going to find info on LGBT bars, drag shows, or ts prostitute hot spots.
We don't really want to promote ts prostitutes so are not going to list those places. Look, finding shemales who aren't prostitutes is like finding a needle in a hay stack. Luckily we have technology to help us out, so use transgender dating sites and get the job done quickly. Unfortunately there might be some Lima shemale escorts on them, but just politely ask to find out before you meet.
How does the trans scene here compare to Buenos Aires? That link has the answers.
Gay & Trans Nightlife
There are two main gay and trans bars in the Lima nightlife where shemales spend most of their time. If you are comfortable in that sort of scene then they can be a lot of fun.
There might be some hookers at these bars as well, but they are the minority. One of the best shemale bars in Lima is Legendaris. It is a huge gay club where that video above was taken.
Gotica is another great trans nightlife club where you can meet Peruvian ts as well.
Meeting Shemales Online In Peru
The last way to find them is to meet shemales in Lima online. Just like with the trans clubs there are two great dating sites you can use.
The most highly recommended is a shemale only online dating site called MyLadyboyDate. Here you can meet ladyboys from all over the world, and many in Peru use it.
There will not be any girls on this site, it is just for guys and the trans community. That makes things faster because you don't have a bunch of profiles you aren't interested in around.
If you are serious about your search for Peruvian trans try to sign up and check out how many shemales are available at the current time.
People open and close dating sites for many reasons, you never know which one will be better at the current time you are interested. Signing up is free, quick, and easy. So take a look and see which one looks better.
Send out messages and don't be surprised when you get lots of replies. As far as dating travesti is concerned there are many routes to take. Some guys are shy and don't really want to go out in public with them.
Others may want to invite them out on the town for a real date. TS will be very happy to meet you, and probably eager to hop into bed also.
If you start to pipeline a week or two before you arrive you should have plenty of dates waiting for you to arrive in town. Try and get ts to Skype just to make sure they look the same as their pics.
Skype chats with them will often turn naughty, that can be fun. Since often times shemales are prostitutes you may want to ask them if they expect to get paid or not.
Do it in as polite of a way as possible when you first start talking to them. Say that the previous travesti you talked to asked for money and ask if they expect money as well.
They aren't dumb and know that many trans are hookers and are unlikely to get upset as long as you ask in a non accusatory manner. It is better to not have any surprises when you meet.
It is so easy to meet and date many shemales using MyLadyboyDate that you will have a full dance card. Don't forget that the more contacts you make the more dates you will be able to go on, and the more that will end up in your bed.
People can be very flaky, make as many contacts as you can so if a few hot ts fall through you have backup plans. Or just watch the best trans porn online.
Hopefully this post on where to meet shemales in Lima, Peru was helpful to you.