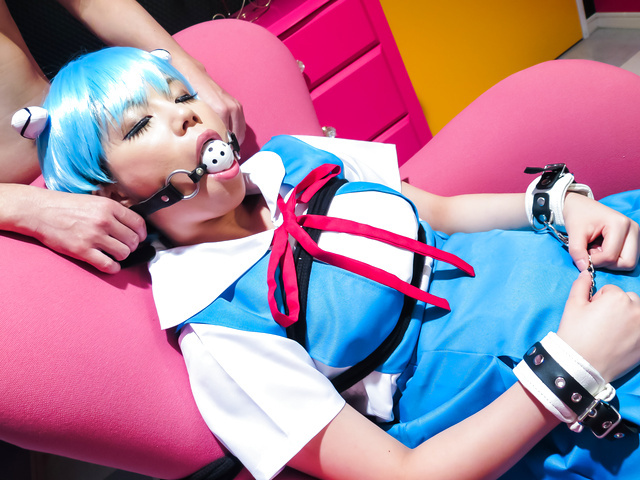 If you are in New York City and want to try to explore a fetish and BDSM then Pandoras Box Dungeon NYC is the place for you to visit. It is the most famous bondage and BDSM club in New York and has been around for over 15 years.
It is a well known place, there was a documentary made on it called 'Fetishes' and a book was written about it as well. It is not hidden off on the outskirts of the city, instead it is located right in Manhattan.
They are able to get away with this despite prostitution being illegal because there is no sex allowed in this BDSM club. Though as we all know some peoples definition of sex will be different than others.
In this post about fetish and BDSM in New York City at Pandoras Box Dungeon we will talk about the different types of kinky (not) sex you can have here. There are a wide variety of different dungeons and torture chambers to choose from to fulfill your wildest erotic fantasies with your hot dominatrix.
With 7 different rooms and 30 different mistresses you can see why they often refer to themselves as the 'Disneyland of domination.' Couples are welcome, and if you were looking to take any erotic photographs their fetish rooms are available to rent for that purpose as well.
But lets go ahead and get into the different bondage and torture rooms available. If you are more into orgies we have covered the swingers scene at that link.
Ming Palace
If you visit Ming Palace you will be taken back to the 12th century and put before a very unforgiving Chinese warlord. Don't expect them to hold back as you get punished very severely by your sexy NYC dominatrix.
The Sanctrum Dungeon
The Sanctrum is a 16th century Spanish church with all of the torture and bondage equipment they used at the time. Your kinky mistress will know exactly how to get the most out of each piece of equipment in this Manhattan dungeon.
Pink Room Salon
Have you ever wanted to get made up into a pretty girl? Have some ladyboy thoughts in your head? Well this is where you can be whoever you want to be. Speaking of NYC ladyboys, if you want to meet some that link can help you out.
The Classroom
In the classroom you will be able to study all there is to know about fetishes, bondage, and BDSM. New York City is a tough town, if you get something wrong expect the teachers to let you know about it.
Medical Chamber
You never really know what a doctor is going to do to you when you are under the gas. Well in this medical chamber no gas is given and you still don't know what your dominatrix will do.
Chinese Torture Chamber
While the Ming Palace was an elegant 12th century palace, the Chinese torture chamber is anything but. Here you will feel all of the mid evil pain that you never wanted to experience.
The Wrestling Room
Wanna get pushed around by the hot NYC dominatrix of your choosing? Want her to have her way with you? The padded wrestling room is where things get really physical.
Fetish Sex Toys Are Included
Don't worry, the mistresses here have full access to a ton of different kinky sex toys. Every type of bondage and BDSM gear on the market is available to use. If you prefer to bring your own you can buy sex toys in New York here.
They offer any type of kinky fetish you are after. If you want cos play, fantasies, foot worship, golden showers or anything else a dom here will be able to accommodate.
All of the mistresses are very well trained at being a dominatrix and will turn you into the little bitch you have always wanted to be. You can bring your partner with you so that you both can learn the ways of being a dom and sub.
If you don't currently have a partner to visit with why not fire up Adult Friend Finder. This is where you can find the sluttiest girls in New York and there are over 1,000 active female users on the site as of earlier this year!
Usually their ads are only on porn sites, that means all the girls who sign up are really horny and want some dick right now. Invite them with you to this BDSM club and many will say yes.
Hopefully you enjoy exploring fetishes and BDSM at Pandoras Box Dungeon in New York City.