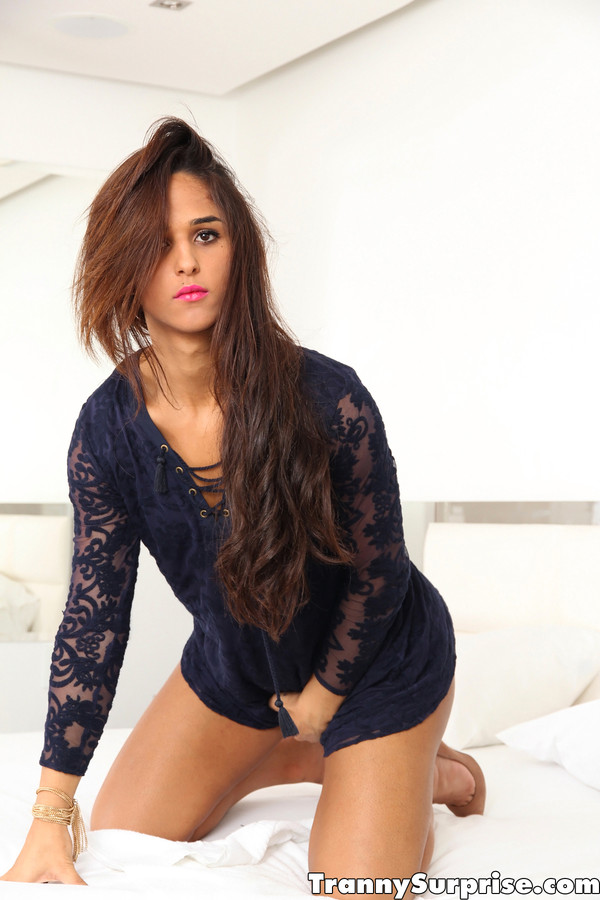 Thailand is known for them, so finding ladyboys in Phuket will be extremely easy if that is your goal. There are ladyboy freelancers all around as well as ladyboy go go's and Thai ladyboys working in some of the go go's with Thai girls as well.
The main area to look for sex in Phuket is on Bangla Road in Patong. Here you will find lots of go go bars, most of them are for girls but there are some for ladyboys as well.
As usual anywhere there are go go's there will be lots of freelancers, and you can find a ton of freelancing ladyboy prostitutes in Phuket. They are going to be all around Bangla Road every night and you will have many options to choose from.
While this is where most tourists will go it doesn't mean that it is the only place to find trans, there are many others and we will get to them after we give Bangla Road its full credit.
Soi Crocodile For Ladyboy Go Go's In Phuket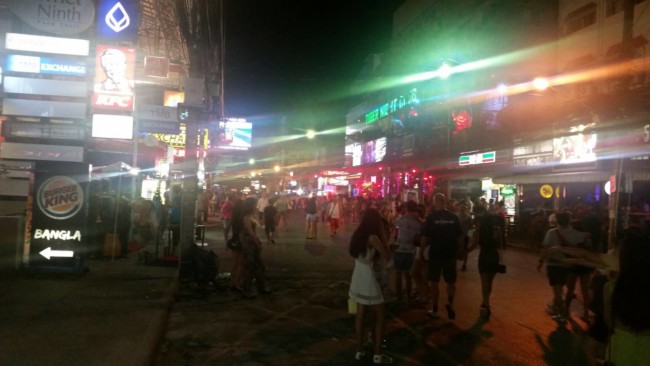 The term for them in Thailand is kathoey, and there are so many ladyboys on Soi Crocodile most expats refer to it as Soi Kathoey. This is the center of the universe as far as finding ladyboys in Phuket goes.
It is a street full of trans go go's where you can barfine them for 300-500 baht and spend the night with them for 2000 baht-ish. Prices are negotiable after you pay the barfine.
If you have never been to a go go in Thailand you will walk in and there will be a stage in the center, and usually it rotates like a carousel. On the stage there will be many trans and if you want one to sit with you then you can buy them a 'ladies drink' which is a drink with inflated prices that is paying for her time.
Depending on the one you meet they might give you a bit of a lap dance, some may even play with your dong through your pants. They will try to get you horny so you buy more ladies drinks or barfine them.
If you are shy to call one down just ask a waitress or the mamasan (the manager) and they will gladly help you out. Most tourists will be staying in this area so you might as well start here.
This is definitely the main spot for Phuket ladyboy nightlife and you can find more options here then everywhere else combined. However that doesn't mean there aren't more places to go.
More Ladyboys Around Town
The other places to find ladyboys in Phuket are pretty spread out, so if you are a tourist you will either want to rent a motorbike or deal with the 'taxi mafia' that will surely overcharge you.
But when there is a will there is a way, and if you want to find more ladyboys in Phuket then this is the info that you need to know! There are a few bars in an area called 'Nai Harn' on the road that connects Nai Harn and Rawai.
If you are traveling towards Rawai you will end up passing the 'Stumble Inn Bar' on the right hand side of the road. This is a big bar area and has some bright red paint so you will surely see it, the ts girls here aren't necessarily prostitutes, but you never know.
You will also find Pink Bar a little bit farther down, and Revolution Bar is also nearby. At all three of these bars you can find some sexy kathoeys. Not near the volume as in Patong, but some cute ones you will be interested in.
Another place to go would be 'Chalong' which has a couple bars that employ a few trans like 'Pool Sook Rich' and 'Angel Bar.' There aren't a whole lot of them working here, may only be one or two at a given time, but they are pretty hot and 1 is enough for most!
Phuket Ladyboy Sex Massage
One of the main ways to find sex in Thailand is to visit a massage parlor.  They are all over the place and you can get a happy ending massage at just about any of them.
Well if you wanted to get an erotic ladyboy sex massage in Phuket head to Tootsie Massage. They have many sexy trans working there who will be glad to give you the happy ending you are after.
The price will be similar to all the other massage spas around town.  An oil massage will start at around 300 baht and then you will need to tip for the happy ending.
A handjob will probably be in the 300-500 baht tip range, a blowjob around 500-1k, and full sex massage 700-1500.  This will all depend on the negotiation, prices are not set.
Meet Thai Ladyboys Online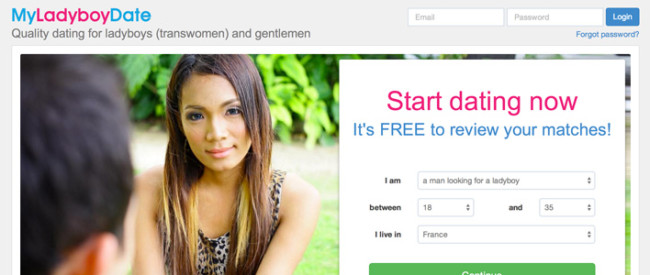 Some guys seem to think that every transgender in Thailand is a prostitute and that is surely not the case. Yes, a lot of them are, but so are a lot of the Thai girls so what is the difference?
While some guys have no problems with prostitutes other guys do. If you want to have a relationship with a ladyboy in Phuket, or a friends with benefits type situation then there are a few places to find them.
Online dating is the best way for this as you can find ladyboys that aren't sex workers. Hop onto either MyLadyboyDate or Thai Friendly and you will be able to find many that aren't hookers.
Take them to the beach, take them to a restaurant, or just chat online and build a relationship that way. There are so many to choose from that you won't have any problems finding a good honest ladyboy here.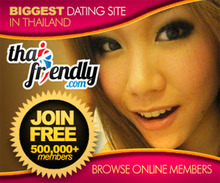 Have Fun Finding Ladyboys In Phuket
While there may not be quite as many ladyboys in the Phuket nightlife as there are in Bangkok or Pattaya there will be plenty enough for you. Just head to Bangla Road and Soi Crocodile and you will have many options.
Or hop online if you are hoping to find some transsexuals that aren't prostitutes. Whatever you are looking for it can be found here.
If you want to watch the best ladyboy porn online check out Tranny Surprise! Or the Trans section on Chaturbate for live shows.
Here is a good eBook on the best places for ladyboys in Southeast Asia.  But for now have fun finding ladyboys in Phuket.