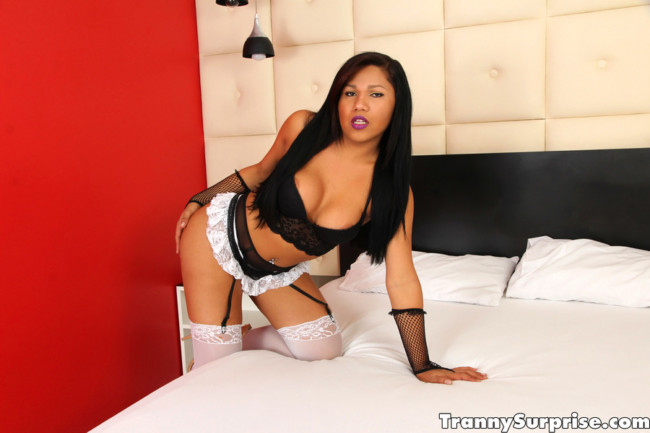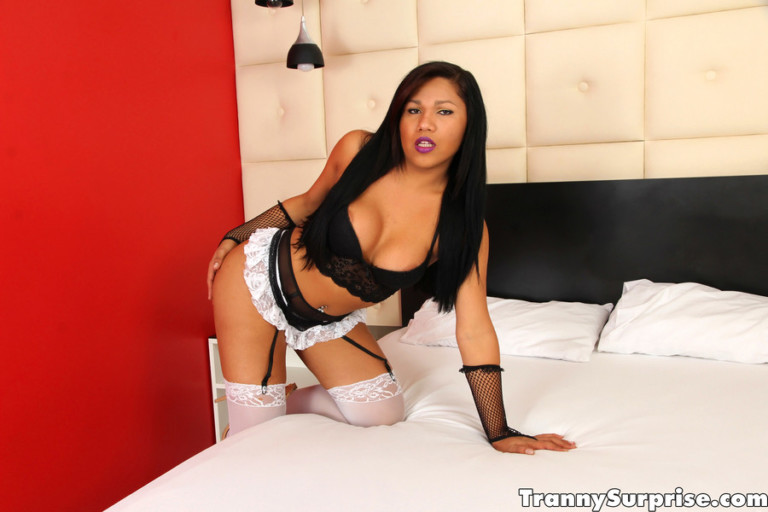 If you are trying to figure out where to have sex with shemales in Santo Domingo, Dominican Republic this post can help you out. Whether you are looking for shemales, ladyboys, transsexuals, transvestites, or ts-girls you are in the right place.
There are many names for them and that is because they are so popular. Many guys have been coming to the Dominican Republic for the great nightlife that is available, but if you want to find shemales Santo Domingo will be the best place for that.
There is one main area where the shemale prostitutes hang out here and that will be the easiest place to find transsexuals for sex by far. Outside of that one area you are going to need to rely on luck if you want prostitutes.
Actually there are more and more shemales in Sosua on the streets around the bars there, but the trans scene is relatively small there. The capitol has a whole lot more to offer.
OK, lets tell you where to go to find the ladyboy prostitutes in Santo Domingo for sex before talking about the best ladyboy dating site to find non pro's for dating.
Remember when searching for trans online in Latin America the local word is travesti.
Sex With Shemale Prostitutes In Santo Domingo
If you want to find shemale prostitutes in Santo Domingo then head to the Ortega y Gasset area in Ensanche La Fe at night. This is the main spot where the trans prostitutes hang out and there should be quite a few late into the night.
This is not the safest area in town so you need to take travel safety precautions when here. Remember that ladyboys are known to have sticky fingers worldwide and like to attempt to pickpocket guys.
This commonly happens when a group of them rushes up to you and tries to hug you or put their hands all over you. They know you will freak out and hurry away, maybe not noticing that your wallet is gone.
If a group of them confronts you just make sure to protect your valuables. Since these shemale prostitutes are all freelancers it is impossible to tell you how much they will charge for sex.
Just get into a negotiation with them and pay whatever you think is fare. Remember for shemale prostitutes in Sosua head to Pedro Clissante and the surrounding streets, but the scene is much smaller there.
You also can always hop on Google and search for any of shemales, transsexuals, ladyboys, ts-girls, or travesti and combine it with prostitutes, escort, hooker, massage and then put 'in city xxxx' to find hookers online.
Meet Single Ladyboys In Santo Domingo
Some guys like prostitutes, some don't and some are indifferent. If you want to meet single shemales in Santo Domingo that aren't prostitutes online dating will be your best bet.
That means you should be on MyLadyboyDate which is the best ladyboy dating site in the world. You will be able to not only contact shemales in the Dominican Republic but anywhere around the globe.
You can also use Dominican Cupid which is the top dating site in the Dominican Republic. It isn't specifically for travesti, but there will be quite a few on the site.
This will be your best way to meet some shemales for dating, friendship, or whatever you are after. Some of the prostitutes will also probably be on it, but the non pros will outnumber them.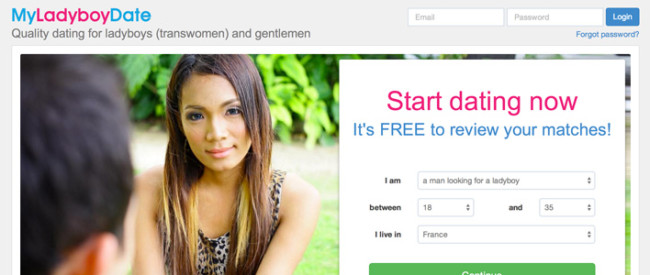 Good Luck Finding Shemales In Santo Domingo
Just head to the Ortega y Gasset area and you will see plenty of shemale prostitutes in Santo Domingo. Since it isn't the safest area try to take some precautions before you go.
If you don't want prostitutes then using the dating sites will be the best way. If you want to read more about the great nightlife in the Dominican Republic check out this travel guide for single men. Hope this post on where to find shemales for sex in Santo Domingo was helpful to you.