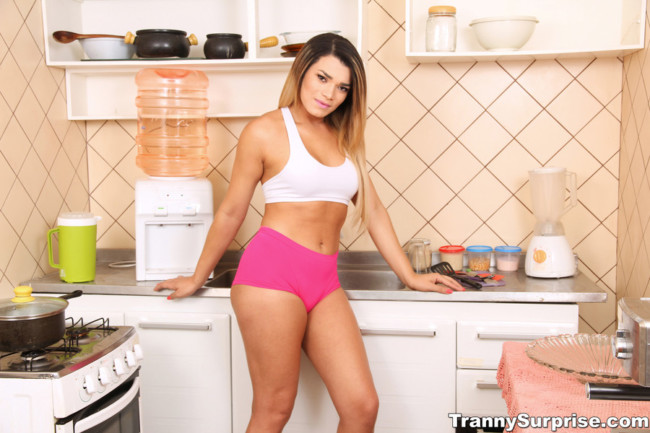 Hey guys, we have some info on where to find shemales in San Jose but the unfortunate truth is this is not going to be easy. Most of the time if you see a ts girl out in public they are going to be the few prostitutes that prowl the same streets every night.
While some guys may have an interest in that we aren't really going to bother with telling you where to meet ts prostitutes for a few reasons. For one, that is a dangerous game and we don't want to lead any of our readers into any trouble.
We aren't only talking about legal trouble, picking up shemale prostitutes in San Jose could also get you robbed, infected, drugged or who knows what else. Why put yourself in that type of situation for a quick one off that won't have any chance of satisfying you?
We do have a few bars where shemales may be, and we will share them, but you really need to keep your hopes in check here. They aren't shemale pick up bars where you know every time you visit a bunch of trans will be around waiting to be hit on.
Instead they are just gay bars where trans might go, but most nights there won't be many, if any, to choose from.
Bars To Pick Up Shemales In San Jose
Again, don't allow your hopes to get too high here. You should not go in expecting a ton of ts to try and pick up, but you never know.
When shemales in San Jose want to meet men they go out looking at bars like:
Picking up a trans at a bar may not be something you are used to, it is understandable to be a bit nervous. Don't worry, they are probably nervous as well.
Treat it just like any other bar pick up, offer the sexy ts a drink and get one for yourself. Let the alcohol take the edge off and relax you a bit. Have a conversation or dance, whatever you feel comfortable with.
Shemales take a lot of hate, as long as you can show them you are a kind person that respects them they will likely be very happy to be around you. Be light hearted, crack some jokes, and don't take yourself too seriously.
Eventually the mood between the two of you will be right and you can invite them to a different bar, or just to go straight back to your place. You will need to read the situation and pull the cord when the time is right.
How many travestis you can expect to see on a given night will vary a lot. But we do have a better option for meeting ts here.
Meeting Single Costa Rican Shemales Online
What if you don't want to go trolling gay bars but still want to find single shemales in San Jose for dating or friendship? You probably aren't going to be able to find something like that in the red light areas.
Instead you are going to need to find some that aren't ts prostitutes and haven't been in that scene for years. This will be a harder task, but it is not impossible.
Online dating will be the easiest way, and MyLadyboyDate is the best ladyboy dating site in the world. This will be your best chance for finding an honest, genuine shemale in San Jose for dating.
Look, finding shemales in San Jose (or anywhere) is not going to be quick or easy. What does technology do for us better than anything else? It helps us save time on hard tasks.
We don't walk from the river with buckets of water anymore, we have pipes going right into our homes. We don't ride covered wagons across the country, we fly or drive in fast cars.
Dating sites serve the same purpose. They will make it so much faster for you to meet San Jose shemales then any other option that you currently have.
At gay bars ts are going to be few and far between, so where else are you going to go? That is the problem that guys who want to hook up with or date travesti face.
Luckily there are good dating sites out there like MyLadyboyDate that can actually make this possible for you in a realistic way. Good luck meeting shemales in San Jose, Costa Rica.