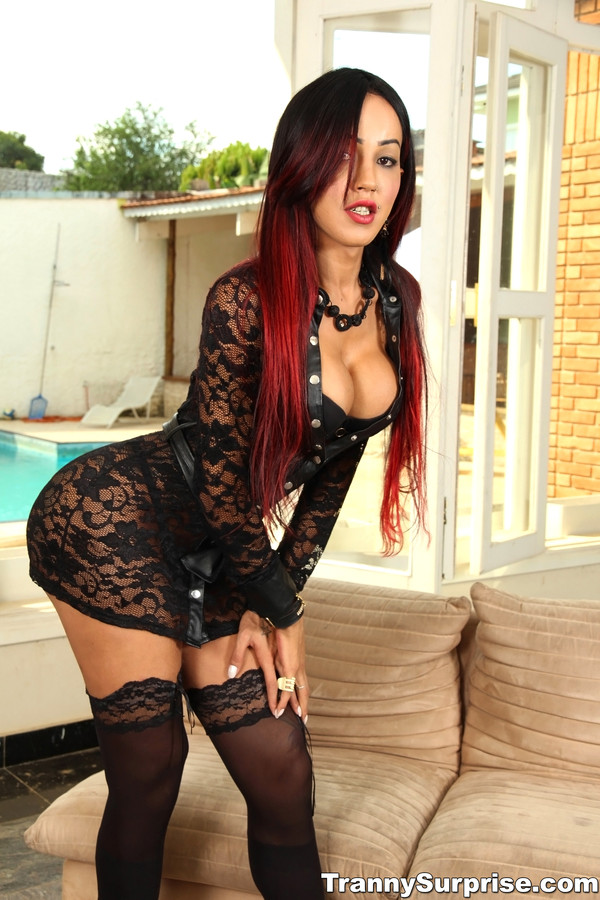 Welcome to this guide to meeting trans shemales in Guayaquil or Quito, Ecuador. More and more people are traveling through South America each year and many come to these cities.
There are lots of shemales in Quito and Guayaquil and if you are looking for Ecuadorian trans you want to date we have some advice. You can meet them online or out in the nightlife.
There is not a whole lot of gay and trans nightlife in Ecuador, at least not in spots where tourists will want to go. These cities can be pretty rough.
Online dating is the easier way and we will tell you about a great ladyboy dating site that can help speed up the process for you big time. Lets do that after the gay and trans nightlife.
Gay & Shemale Nightlife
Look, it isn't going to be easy to find shemales in the nightlife. We will tell you about the best gay bar or club in each city, but you can't just show up there expecting trans to be around.
Most likely if you see one out on the town you are going to be spotting an Ecuadorian shemale prostitute. But Pride Club has been known to be a Guayaquil shemale hang out.
In Quito El Hueco might be the best option. Don't have high expectations, these are mostly gay bars and while shemales might go it isn't a common occurrence.
Do you really have the time and patience to sit around a gay bar hoping that a hot travesti comes in when you are there? And will luck really be on your side? What if the only sexy ts you see comes with a date, or just aren't in the mood to meet anyone new that night.
We certainly aren't saying you can't be successful at gay bars, you might actually get lucky, but there are better ways to find shemales here where you can take the initiative into your own hands. We also covered the travesti scene in Santiago here.
Meet Travestis Online In Ecuador
When you are trying to find shemales in Ecuador online always be on the look out for the word 'travesti.' This is the local word for it and how shemales are often referred to in Spanish speaking countries.
Other titles could be ladyboy, ts-girl, trans, transsexual, or t-girl. When you are looking through dating profiles or for shemale escorts keep all of them in mind, particularly travesti.
As mentioned the best ladyboy dating site in the world is MyLadyboyDate. This is a great ts site where you can meet ladyboys from all over the world, and it is the biggest transgender dating community around.
On this site you don't have to scroll through girls to find the ts-girls you are looking for. Plus you can continue to use it in whatever city you travel to next, or to find Skype contacts for video chats that may turn sexual.
Remember buses are cheap in this part of the world so you don't need to limit your search to travesti in the city you are currently in. If you are willing to pay a few bucks you can travel to them or invite them to travel to you.
Always be a nice guy when you are trying to date Ecuadoiran ts you met online. They take a lot of crap from guys on dating sites who just sign up to mess with them because they don't understand them.
Being a nice guy that treats them like the normal person they are and shows them respect will give you a major advantage when it comes to meeting them. It will not be hard to get ts into your bed at all.
Hopefully these tips on where to meet trans shemales in Guayaquil and Quito, Ecuador were helpful to you.