Happy Ending Massage In Prague At Men's Erotic Spas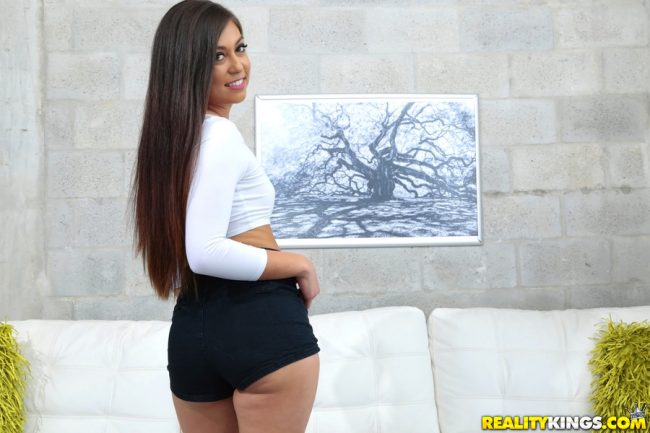 Thanks for checking out this guide to getting a happy ending massage in Prague at men's erotic spas. The question many guys want to know is if you can get a full service sex massage in Prague?
The answer is it depends, but most of the time you visit the men's erotic spas here all you will end up with is a handjob happy ending. But that isn't always the case, so the best thing you can do is ask before you buy.
When you show up at any erotic spa ask them what services are available. They may try to beat around the bush and not give you a straight answer which probably means sex isn't available.
Or it could mean that they are just trying to be discrete because as our Prague sex guide detailed prostitution is legal here but running a brothel is not. So offering a full service sex massage is technically illegal, even though there are plenty of brothels around that rarely run into any trouble.
Our first section of this post will mention some of the best men's erotic spas in the city. Then we will give some tips on how you can get the best happy ending massage possible. If you found this page even though you don't really like to pay to get laid try out our dating guide instead.
Best Men's Erotic Spas In Prague
We have done our best to gather a big list of good men's erotic spas in Prague. Businesses like this are known to close up shop or change location somewhat often, so if you try to visit one and it is gone try another.
We listed quite a few massage parlors here so it shouldn't be hard to find an open one. Some of the best men's erotic spas in Prague to get a happy ending massage are:
Matahari Salon at Rybná 683/17, 110 00 Staré Město, Czechia
Paradise Massage at Seifertova 15, Praha 3 – Žižkov
Pyramida at Slavíkova 19, 120 00, Prague 2
Excellent Masaze at Marie Cibulkove Prague 4
Nirvana Massage at Šumavská 16, Praha 2
Erotic Massage Prague at Americká 340/31
Relax Angel at Nádražní 21, Praha 5
Number One Massage at Školská 36, Praha 1
Angels masáže at Na žertvách, Praha 8
Excellent Masaze at Marie Cibulkove 14 in Prague 4
You may be wondering why we have some weird video with a girl playing strip poker to start this section. The reason is because that is Czech porn star Isabella Chrystin who sometimes works at Excellent Masaze.
You can also order a happy ending massage in Prague online and that will give you a better chance of getting a full service sexy massage. Read our tips for meeting Czech hookers online and look for ones who offer massage in their list of services.
Prices For An Erotic Massage
The prices for an erotic massage in Prague can vary depending on how long you want your massage to last and what services you are hoping for. A standard 1 hour massage with happy ending should cost between 1.5k and 2k Koruna.
Some men's spas may have a 30 minute option for around 1k, and of course you can pay more for a longer time. Many will offer things like topless massage, fully nude body to body, nuru massage, lingam, or testicle massage as well.
They may cost a bit more, and if you want a four hands massage with two girls working over your body you can pay extra for that as well. Expect to spend between 1.5k-2k, and if you want any special treatment bring extra.
Tips For Getting The Best Happy Ending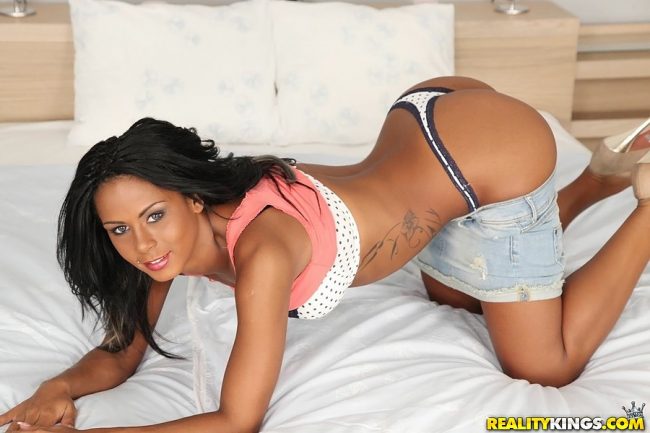 At most of the men's erotic massage parlors listed above a handjob happy ending will be included as part of the service and no additional price will need to be paid. But make sure to confirm this before you buy, and giving a small tip for good service may not be a bad idea.
If you want to get the best happy ending massage possible then be clean and friendly. These girls are going to have more incentive to make you happy if you are a nice guy that they enjoy being around.
You don't need to chat with them throughout the whole erotic massage, but some simple pleasantries when you arrive will go along way. And if you smell like ass they probably won't have much interest in being around you or getting any closer to you than they have to be.
If you want a full service sex massage then you probably should try to confirm this before you go back into the room. If they won't say yes it is available then you may need to find another men's spa who will let you know it is possible right then.
Sadly we can't give you any exact details on this. It is a hit or miss game, two guys could go to the same spa and see the same girl and one may get to have sex and the other may only get a handjob.
Asking will be the best way for you to find out. We will say that there are good recent reports coming out of Matahari Salon, but it is no guarantee.
If all you care about is having sex and the massage isn't important to you then just hop on Adult Friend Finder. There are over a hundred active female users in Prague on the site as of early 2018.
That means over a hundred horny girls who found this hook up site by searching for porn or sex online. They want to have sex, maybe you can be that guy.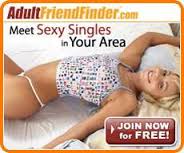 Good Luck Finding A Sexy Massage In Prague
It won't be hard to find a handjob happy ending but a full service sex massage might be a different story. There are many 'plus service' options around but 'plus plus' is no guarantee.
Luckily there are many forms of adult entertainment here and you can have a lot of fun in all of them. This travel guide for men breaks down all of the best mongering this town has to offer.
Good luck if you try to get a happy ending massage in Prague at men's erotic spas.